Swinging in the rain: Lincoln Cathedral streaker caught on camera
At least he didn't get his clothes wet.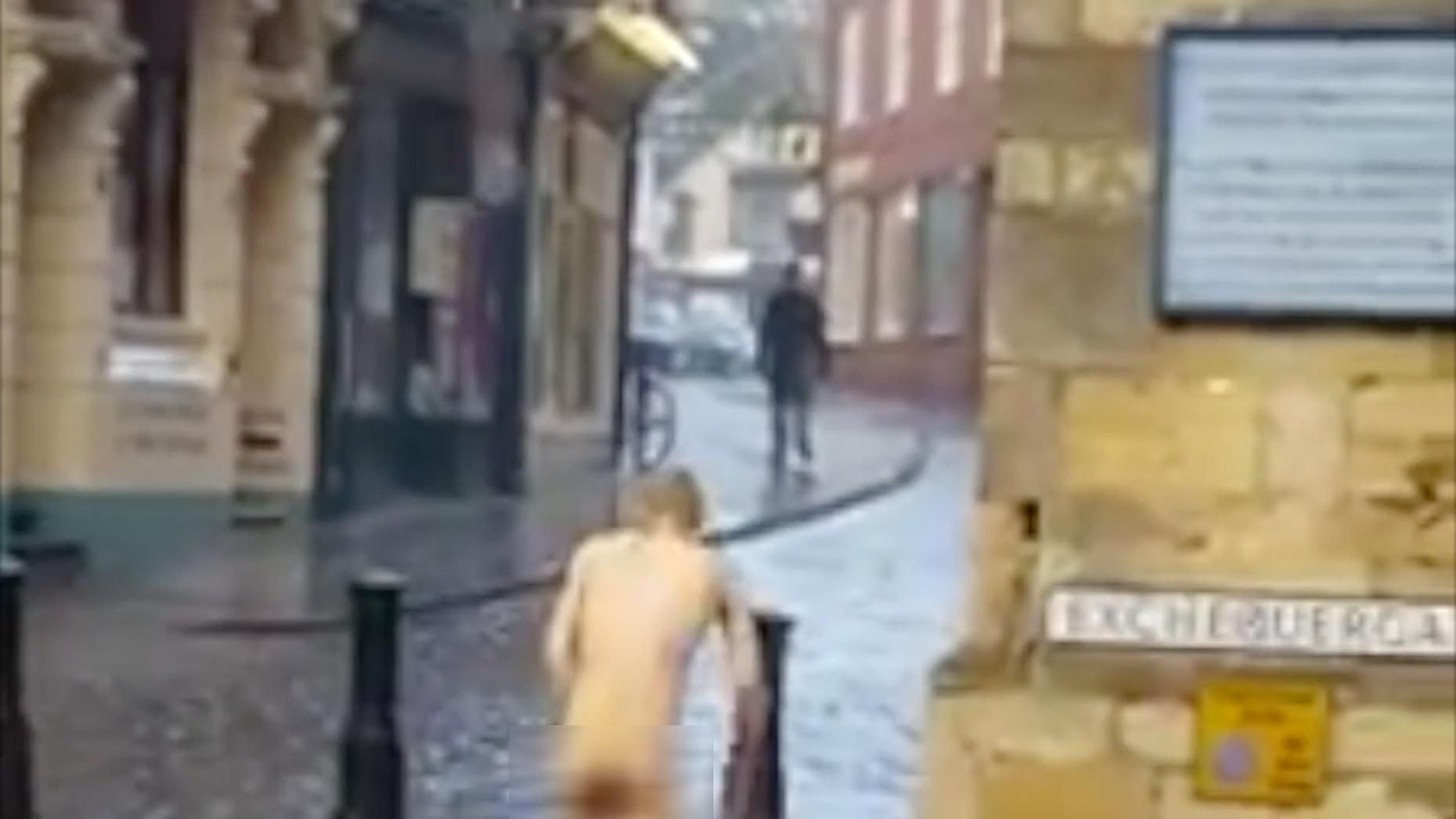 Sightseers in the Lincoln historical quarter got a little more than they bargained for with an eyeful of flesh this weekend.
It was broad daylight and stormy conditions when the fully naked man lay face down on the cobbles in front of Exchequer Gate.
Watched on by astounded pub patrons sheltering from the showers, the man rose to his feet before jogging around the corner to Bailgate, making no attempt to conceal his modesty.
Watch our video here, edited for modesty.
With more than a few startled onlookers whipping out their phones, it's no surprise a video of the event landed on residents' social media feeds.
The footage captured by D J Holt has been viewed over 3,000 times on the It's a Lincoln Thing Facebook page.