Alarmed residents watch on as masked police swoop on Lincoln property
Concerned residents have described the moment police rushed to a Lincoln property overnight with officers in 'gas masks' and generators stacked outside. Lincolnshire Police have been present at the home on Longdales Road between Riseholme Road and Nettleham Road, for around two days. Update: Latest on the police search here. Police confirm search of Lincoln…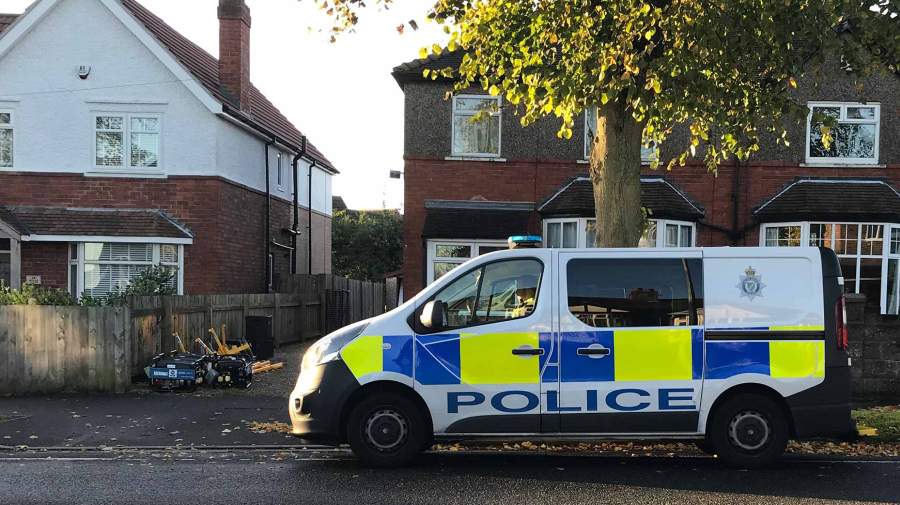 Concerned residents have described the moment police rushed to a Lincoln property overnight with officers in 'gas masks' and generators stacked outside.
Lincolnshire Police have been present at the home on Longdales Road between Riseholme Road and Nettleham Road, for around two days.
---
Update: Latest on the police search here.
---
Alarmed neighbours watched on as a convoy of police vehicles and investigators arrived at the property at around 5.30pm on Wednesday, October 4. They have described how officers threw open the windows of the house and lit up the area, some wearing gas masks.
This morning, a stack of generators can be seen on the drive of the property and one police van remains stationed outside.
The officer on the scene did not give any further details about the incident, but told reporters that there was not believed to be any risk to the public.
In the windows were piles of plastic bags stacked almost to the ceiling.
Despite the sudden storm of the property with forensics, generators and flood lights, residents have been kept entirely in the dark by police, who are remaining silent on the incident more than 16 hours later.
The Lincolnite has contacted the force multiple times for a comment.
Neighbour Simon Miller, 32, told reporters: "There has been a police car sat on the drive for the last two days. Then at about 5.30pm on Wednesday, October 5 loads of vans turned up.
"There were guys wearing grey suits and masks. They'd thrown all of the windows open last night it was completely lit up, but no one knew what was going on.
"Officers were wearing gas masks and there were a number of generators all set up outside. There were about three riot vans, a police van, a tactical support van and about four or five cars.
"At about 6pm there were about 20 officers all stood outside and they appeared to be waiting for something. No officers have said anything. There has been no information from police.
"I don't know the people over there. We have only lived here for a few years."
Another passer-by who did not wish to be named said there had been significant police presence in the area, but that there had been no clarity from police despite residents' concerns.