October 10, 2017 2.29 pm
This story is over 50 months old
When is a bin not a bin? When it's someone's home: Charity shares Lincoln story on World Homelessness Day
Homelessness charity P3 has launched a social media campaign to raise awareness of the experiences of people living on the streets in the city. The campaign, part of World Homelessness Day, features a display of video slideshows, telling the stories of people helped by the charity across the UK. One video tells how P3 volunteers…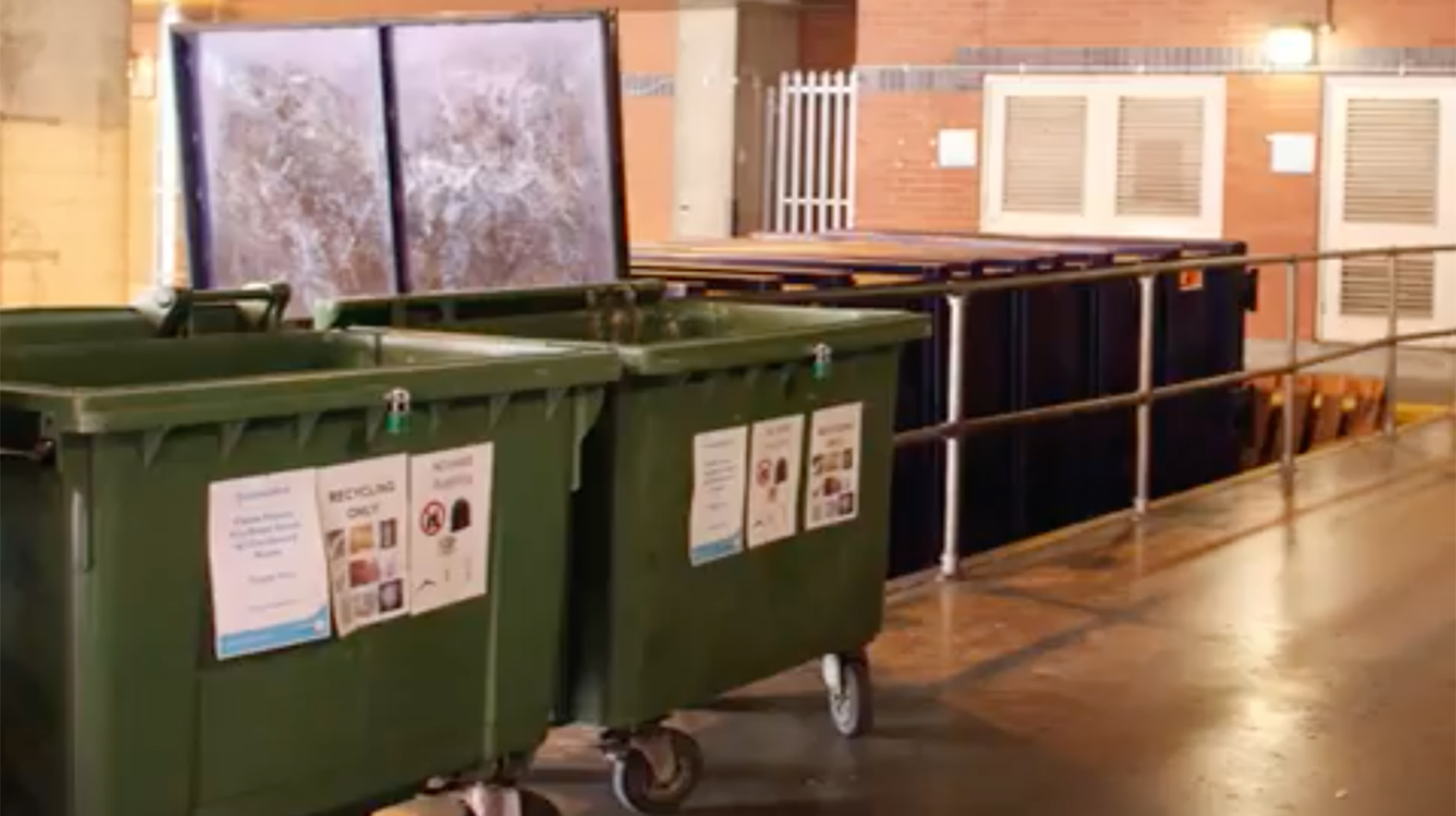 Homelessness charity P3 has launched a social media campaign to raise awareness of the experiences of people living on the streets in the city.
The campaign, part of World Homelessness Day, features a display of video slideshows, telling the stories of people helped by the charity across the UK.
One video tells how P3 volunteers supported a young woman who was found taking shelter in refuse bins in the centre of Lincoln, and how she was reunited with her family.
The real-life accounts from homeless people used in the videos also feature the story of a mum and daughter who had been sleeping in a bus shelter in Skegness.
The images and slideshows are aimed at dispelling some of the myths around homelessness and to highlight the many different reasons that people find themselves on the street.
As reported previously, the latest figures by the National Audit Office suggested that the number of people sleeping rough in Lincoln has risen by 50% in the last six years.
Local charities have however warned that the true figure is expected to be far worse, with hundreds more homeless people in the city than the official figures imply.
P3 Operations Manager for Lincolnshire Jonny Goldsmith said: "Our Street Outreach service exists to support some of the most vulnerable people within the communities in which it works.
"The team goes out in the early hours of the morning to make contact with people – whom often through no fault of their own have found themselves forced to sleep on the streets – and will offer advice and advocacy to help people away from the dangers of rough sleeping as quickly and as safely as possible.
"However, we can't do it alone! That is why on World Homelessness Day we are actively calling on the public to contact us if they see someone rough sleeping in Lincolnshire, that way enabling us to direct our support to those most in need."
To report a rough sleeper to the P3 Street Outreach Team in Lincolnshire call 0808 281 0280 or email [email protected]