Lincolnshire jets scrambled to escort Ryanair plane after security alert
Two fighter jets from RAF Coningsby have been sent to escort a Ryanair passenger jet into Stansted airport this morning after a suspected hoax security alert. Ryanair has said the plane was diverted after Lithuanian authorities received information of a security threat. The RAF confirmed two Typhoon jets were scrambled from RAF Coningsby in Lincolnshire.…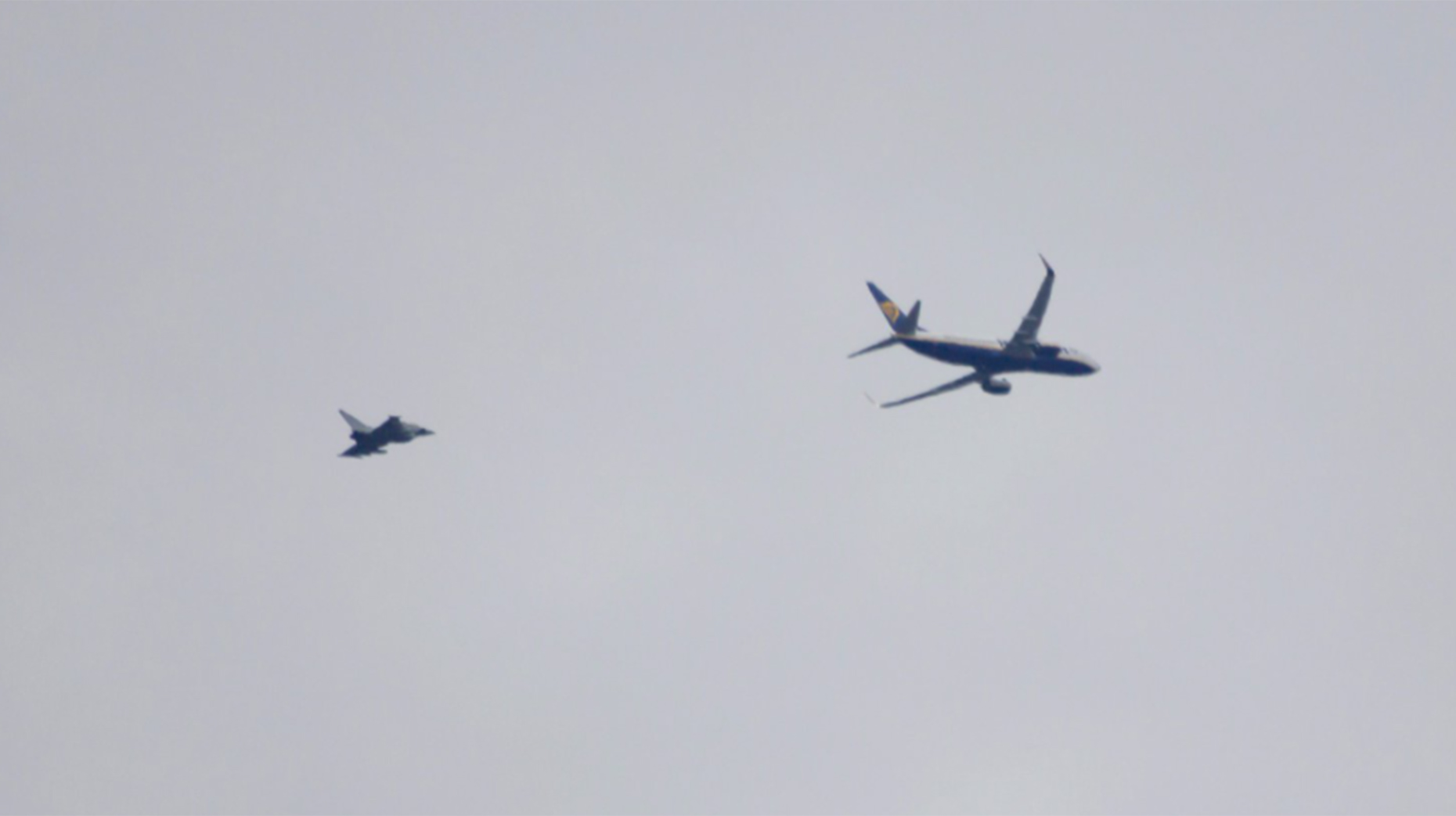 Two fighter jets from RAF Coningsby have been sent to escort a Ryanair passenger jet into Stansted airport this morning after a suspected hoax security alert.
Ryanair has said the plane was diverted after Lithuanian authorities received information of a security threat.
The RAF confirmed two Typhoon jets were scrambled from RAF Coningsby in Lincolnshire. They were authorised to travel at supersonic speed.
An Air Force spokesman said: 'The RAF can confirm quick reaction alert Typhoon aircraft were launched this morning from RAF Coningsby to intercept a civilian aircraft.
"The aircraft was escorted to Stansted airport. Typhoon are authorised to transit at supersonic speed for operational reasons."
Armed police surrounded the flight form Kaunas in Lithuania to London Luton after it was forced to land in Stansted.
Passengers were escorted from the aircraft by officers. Passengers Tweeted that they had to put their hand luggage at the back of the plane before departing.
A Ryanair spokesman said: "This flight from Kaunas to London Luton diverted to London Stansted in line with procedures after Lithuanian authorities received a suspected hoax security alert.
"The aircraft landed normally at Stansted and customers will be transferred to Luton by coach when cleared to do so."
The incident is now in the hands of Essex Police.