October 16, 2017 9.11 am
This story is over 73 months old
Prisoner robbed Lincolnshire store at knifepoint after being given home leave for Christmas
He was described as a man who could charm the birds out of the trees.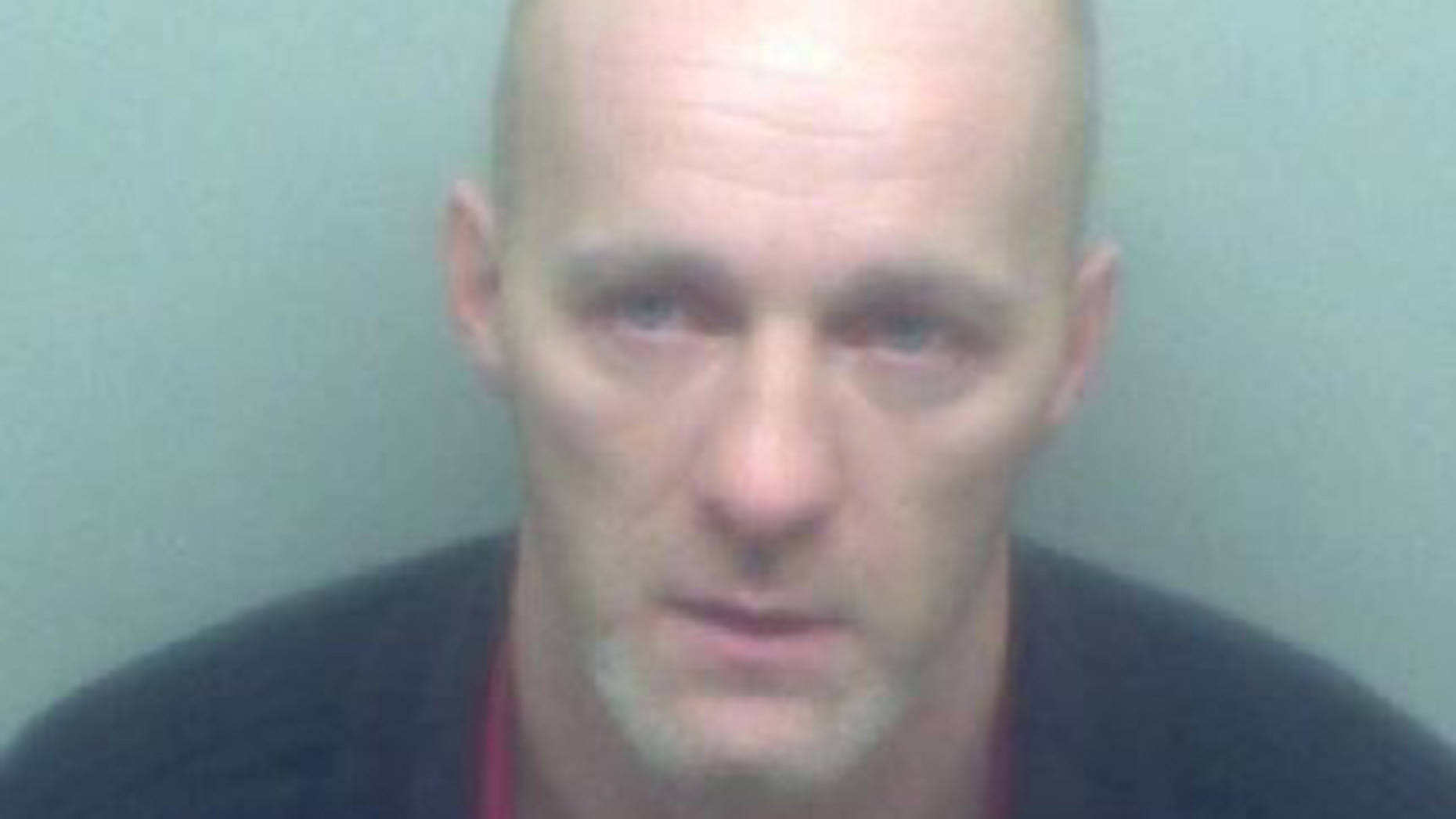 A prisoner who travelled 125 miles to rob a Lincolnshire store after being given home leave for Christmas was jailed for 12 years.
Mark Rowsell, 42, was serving an indeterminate sentence at Standford Hill open prison on the Isle of Sheppey for a previous hold-up when he was allowed to stay with a girlfriend for four days over the Christmas period.
While he was out he persuaded an old friend to drive him from South London to the Lincolnshire village of Kirton where he held up the local Co-op store at knifepoint in a terrifying raid.
Lincoln Crown Court heard Rowsell got away with £4,000 from the till and headed straight back to London.
The following day he returned as planned to Standford Hill where he was serving an indeterminate sentence imposed for similar robberies at two Co-Op stores in Kent.
Rowsell denied the robbery carried out at Kirton on December 27, 2014 claiming he was drinking in a South London pub when the raid took place.
He also claimed that while serving his sentence he had twice made women pregnant with one of the women being a serving prison officer and the other the daughter of a senior prison officer telling the jury "I can't resist women."
Rowsell said he had also used his time on previous home visits from prison to manufacture the synthetic cannabis substance Mamba which he sold on to what was then a "legal highs" shop in Boston.
Mamba was at the time a legal substance but has since been made illegal following a change in legislation.
He was jailed for 12 years and given a four year licence extension.
The terms of the sentence mean he will have to serve at least eight years [two-thirds] before he can be considered for release and he will remain on licence at risk of being returned to jail until October 2033.
Deputy Judge Michael Stokes QC, passing sentence, told Rowsell: "It must have been absolutely terrifying for people who were simply at work to have someone burst into the store with a knife, imprison them in an office and force them to open the safe.
"On your own account of matters you abused the temporary parole system to your own advantage and , on the jury's verdict, calculatedly chose to commit this serious armed robbery whilst you were on temporary leave from an indeterminate sentence of imprisonment.
"What concerns me is the extremely slack way that the department responsible seems to monitor temporary licence leave.
"You told the jury it enabled you to manufacture synthetic cannabis. It is outrageous. The public don't expect people who are dangerous to others to be allowed to behave like that while serving an indeterminate sentence of imprisonment for public protection."
During the trial it was revealed that Rowsell was a serial criminal who had spent much of his adult life in prison.
He had 25 previous convictions for 46 offences.
In November 2002 he was convicted of robbery and jailed for seven years at Inner London Crown Court.
He was convicted in 2006 for robbery of a Co-op store in Kent.
In July of the following year he was given an indeterminate sentence for public protection at Maidstone Crown Court for another Co-op robbery.
His tariff was set at three-and-a-half years but he has now served over 10 years for that matter without being released.
Jonathan Dunn, prosecuting, told the jury at Lincoln Crown Court that Rowsell was driven to Lincolnshire by his friend Warren Smith but went into the Co-op store alone.
Once inside he threatened the four members of staff with a knife and forced them into an office where one of them was ordered to open the safe.
He then fled with £4,000 and was driven back to London by Smith.
A balaclava and coat were thrown out Smith's van as they drove out of Kirton. The items were found by police during a search of the area. Forensic tests revealed the presence of Rowsell's DNA on both items.
Mr Dunn suggested that Rowsell's motivation for carrying out the robbery was to "stick two fingers up" to authority.
He told the jury: "He must have thought he was perfectly safe to drive all this way to Lincolnshire, attack a sleepy little town and go back to London without anybody being able to find out what he had done.
"Mr Rowsell has harboured a desire throughout his sentence to get one over on the system. What better way to get one over the system than to commit a robbery whilst on home leave. He was sticking two fingers up at authority doing that dangerous offence affecting these completely innocent shop workers. That is what motivated this man.
"He is a master of misinformation. He is not a man without intelligence but he is dangerous and he is calculating. He can charm the birds out of the trees."
Smith, 35, admitted driving Rowsell to Lincolnshire but denied knowing his friend had planned to stage a hold-up. Smith denied robbery and was cleared by the jury.