October 11, 2017 1.50 pm
This story is over 50 months old
Sorry sight as steps ripped up at £12m Lincoln footbridge
The work is expected to be complete by December.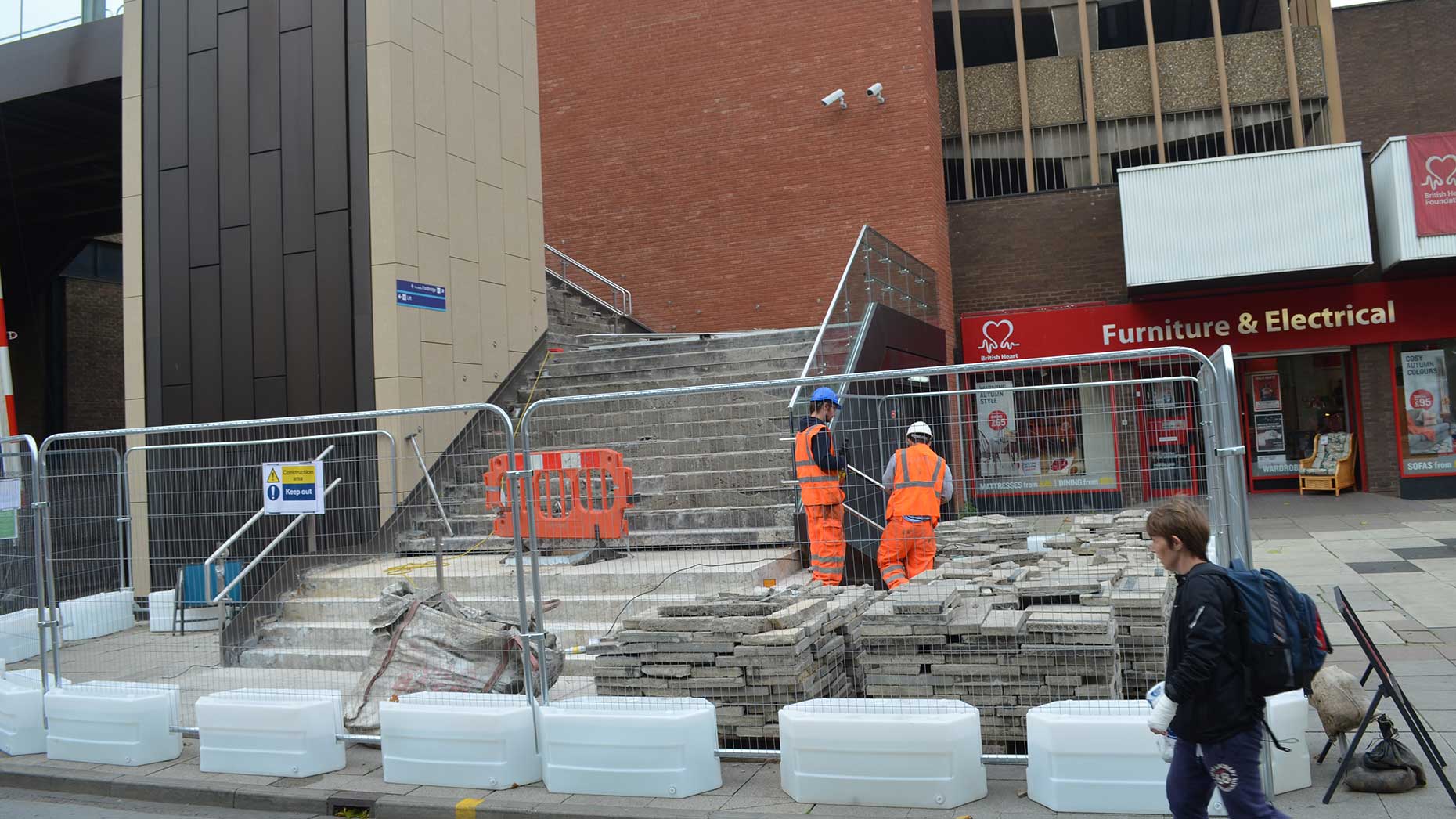 Steps have been pulled up at the Lincoln High Street footbridge as contractors work to fix shoddy paving.
It's a sad spectacle for pedestrians who have only had use of the £12 million level crossing bridge for just over a year.
Network Rail announced it would be closing the bridge for two months of repairs, stating it was "unhappy with the finish of the bridge". The company added contractors would be absorbing the costs of the works.
Contractors, who originally built the bridge, began work on October 1 for two months to make amendments to the stairs.
Many users of the bridge complained that the stairs were "too steep", adding paving was uneven and steps were shallow.
The lifts of the bridge is not operational during building works.
Lincoln residents were unimpressed with the bridge, Christine Killoran, 55, said: "The stairs are too narrow and too steep. My partner is a size 12 so he struggles. I wouldn't consider using the lift and I welcome them recognising the problem."
Joy Kempton, 69, added: "I have all the time in the world to wait for the barriers, it's certainly easier to wait than climb up. I know there's a lift but I don't like them."
The surface of the level crossing itself is also being renewed over the weekends of:
October 21 – 22
November 4-5