October 18, 2017 8.17 am
This story is over 73 months old
Take a look at new £6m shared fire and ambulance station opening in Sleaford
Artists' impressions have been released.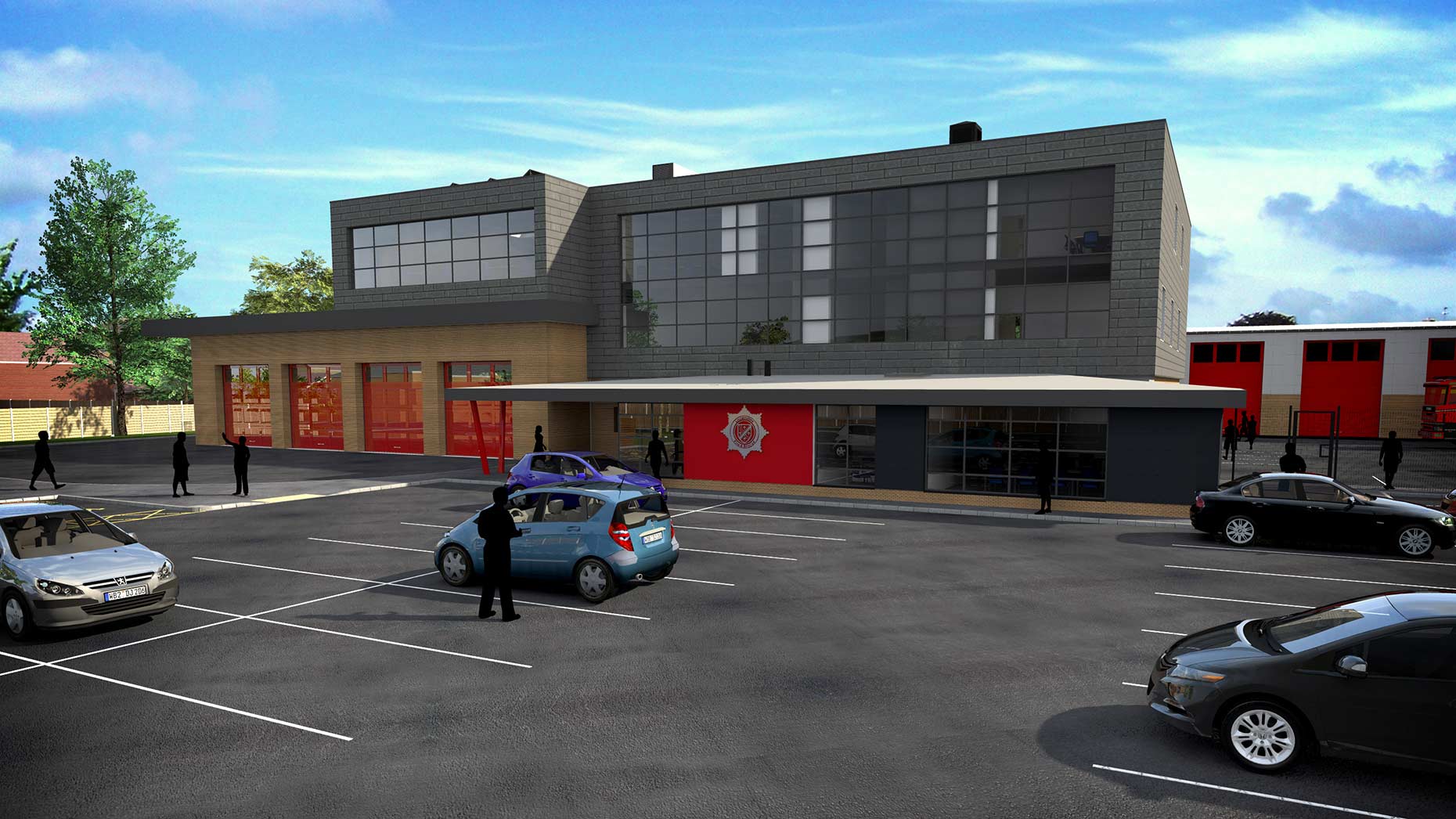 Artists' impressions have been released of a new £6 million shared fire and ambulance station on Eastgate Road in Sleaford.
Firefighters and ambulance staff will move into the facility in Spring 2018, which will also include office space for council staff from Riverside offices in the town.
Plans for the station were approved by councillors back in 2015.
The idea behind the move is for emergency services to work together more closely, improve services to the public and provide value for money.
Sleaford is the second station in the county to be run in this way, with a new joint station for police, fire and ambulance services in Lincoln approved earlier this month.
Richard Hunter, locality manager for East Midlands Ambulance Service (EMAS), said: "This is an exciting venture for the emergency services in Lincolnshire.
"Residents will be aware that our station on Kesteven Street is old and as a result is getting very expensive to run and maintain.
"EMAS is a mobile healthcare provider treating patients in their home, at the scene of an incident and en route to hospital if further treatment is required. The majority of our time therefore is spent away from the current ambulance station.
"By teaming up and slightly modifying the new station on Eastgate Road whilst it is still being built, our staff can access and share better facilities, develop closer working relationships with our fire service colleagues and therefore provide better services for local people."
Chief fire officer Nick Borrill said: "At a time when public service budgets remain under pressure, innovative collaborative new ways of working are needed to ensure we maintain excellent emergency services for residents, businesses and visitors in Lincolnshire in a cost effective way.
"We're delighted that our ambulance colleagues will be joining us at the new station on Eastgate Road. By co-locating, we can not only save money, but also work more closely together, building a better understanding between our services.
"For example, at the station, we have a simulated search and rescue training facility and a practice road traffic collision area – ideal for firefighters and ambulance crews to train together and develop new ways of working."