"Their suffering breaks my heart": Meet the man who spends his nights feeding Lincoln's homeless
A walk down Lincoln High Street is all it takes to see that rough sleeping is a way of life for far too many – but who stops to help? One resident decided the best way to make a difference was to show compassion and kindness, and he has set up a community group to…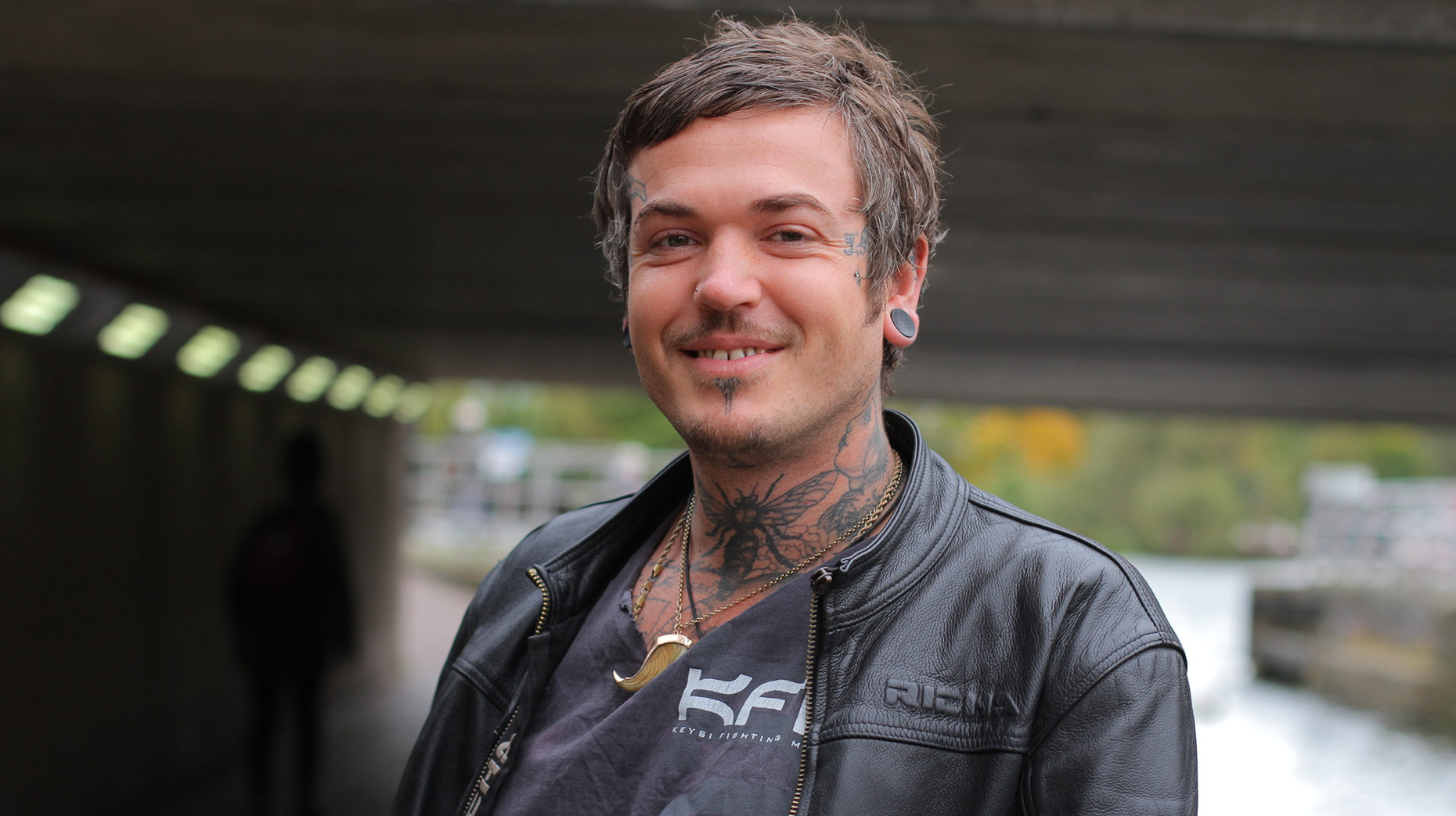 A walk down Lincoln High Street is all it takes to see that rough sleeping is a way of life for far too many – but who stops to help? One resident decided the best way to make a difference was to show compassion and kindness, and he has set up a community group to provide food, survival kits and a friend to lost souls.
Drew Potts, a 34-year-old tattooist from Lincoln, created the Let Them Eat Cake Lincoln group as a way to bring warmth, food and an ear to those sleeping on the cold and ruthless streets of the city.
Six weeks on, his group has met at least every Saturday night to collect donations and to offer hot soup, first aid kits, clothes and other donations to those sleeping rough.
On his first night, he explained the demand for support was eye-opening. "Together there were 46 points that we stopped at to either speak to someone or help them and feed them.
"Meeting people and hearing their stories is absolutely heartbreaking.
"There is a lady who sits in the city centre. She had been working as a carer, but she had been in a very violent relationship and basically she had fled her life.
"Who knows what's gone on in her life but that's her story. Then you'll see someone walk past her and shout "get a job".
"There is a 15-year-old girl out there. It's very tough to see and it plays on your mind when you get back home."
Drew goes out on to the streets a number of times a week and added that in his experience, many people on the streets require help and treatment for mental health problems and addictions.
"So many of the issues that people have and the reasons they get into difficulty is their mental health. Some have been subjected to abusive relationships, some have lost everything due to drugs or alcohol, some just get in with the wrong crowd. But a lot are mentally damaged.
"They need someone to talk to and I like that side of the mission too, just being there for people.
"It's a harsh environment, spiralling around drugs like Spice and Mamba, street theft and health issues. A lot of people are incapable of physically seeking the help and services out there because they are finding things so tough.
"Articles that damn and dismiss 'zombies' kind of upset me a little bit. I think that's the wrong way for us to go. It divides communities and distances people from the real struggles that these people are facing.
"Who in their right mind would want to stay out on the street?
"One 19-year-old I met smokes Spice and I asked him why. He said ' it's the only thing that will get me to sleep".
If people wish to donate to the cause or volunteer, they can message the Facebook page here, or meet the group on Saturday nights from 9pm to 11pm.
There are a number of charities that help the homeless community in the city, including The Nomad Trust which provides welfare services in the city.