Dambuster George 'Johnny' Johnson receives MBE from the Queen
Bomber Command veteran George 'Johnny' Johnson has been presented with an MBE for services to World War Two from the Queen. At a ceremony at Buckingham Palace on Tuesday, November 7, George met the Queen, who reportedly said to him: "It's nice to see the Dambusters are still around." Take a look at the moment…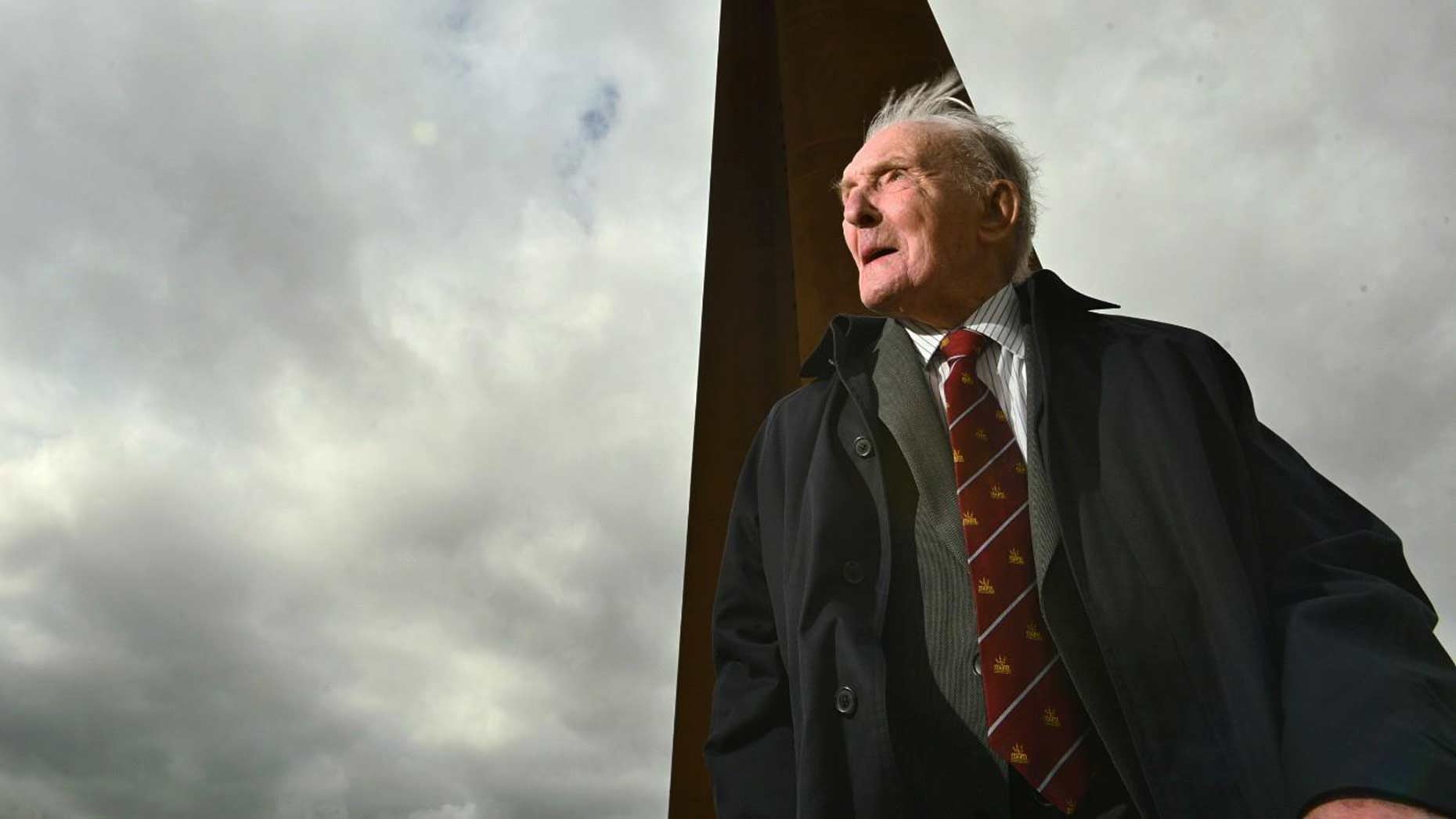 Bomber Command veteran George 'Johnny' Johnson has been presented with an MBE for services to World War Two from the Queen.
At a ceremony at Buckingham Palace on Tuesday, November 7, George met the Queen, who reportedly said to him: "It's nice to see the Dambusters are still around."
Take a look at the moment George 'Johnny' Johnson received his MBE (Credit: Forces Network):
George 'Johnny' Johnson MBE, DFM, is the last remaining British survivor of Operation Chastise, the famous World War II "Dambusters" raid which flew from RAF Scampton in May 1943.
Campaigns have been growing in recent years for the war hero to be presented with the special honour.
Supporters included TV star and Honorary Ambassador for the RAF Cadets Carol Vorderman, who set up an online petition. 
George's career in the RAF began when he joined up at 19 years of age, and he went on to become a bomb aimer. In World War II, he flew 50 missions from 1942-1944.
Johnny retired from the RAF in 1962, having progressed to the rank of Squadron Leader, and trained to become a teacher.
This comes after George received a standing ovation when he was honoured at Lincoln Cathedral during a University of Lincoln graduation ceremony.