Santa and his reindeer to parade up Lincoln High Street
Santa and some of his special four-legged friends will take a day out of their busy schedule to visit Lincoln later this month.  Between 2pm and 4pm on Thursday, November 23, families will be able to meet the reindeer at St Marks Shopping centre, as they rest up for the big event. Kicking off at…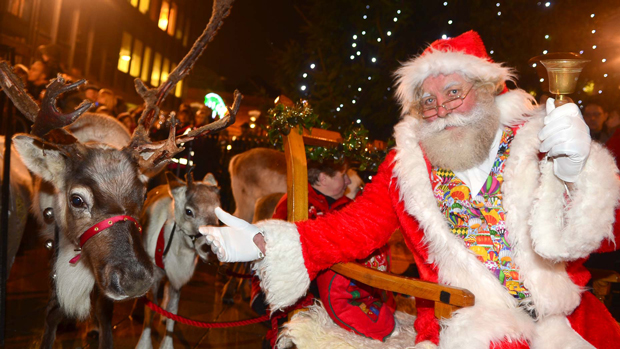 Santa and some of his special four-legged friends will take a day out of their busy schedule to visit Lincoln later this month. 
Between 2pm and 4pm on Thursday, November 23, families will be able to meet the reindeer at St Marks Shopping centre, as they rest up for the big event.
Kicking off at 6pm, Santa's sleigh, pulled by his reindeer helpers, will then be paraded up the High Street spreading festive cheer to all.  
The parade will take a diversion through the newly developed Cornhill Quarter, passing Thor's Tipi Bar, (allowing Santa to pop in for a warm mug of hot chocolate no doubt).
Santa will finish his journey down Sincil Street ending at the City Square, in which children will be able to meet the reindeer and take pictures with Santa himself, before he leaves for the North Pole.
Michael Armstrong, Promotion manager for Lincoln BIG events said: "We are looking forward to the return of the reindeer who are always highly popular with local families and visitors".
He went on to highlight that visitors would be able to take advantage of the late night shopping, especially as there will be free parking at St Mark's car park.