Union calls for Lincoln BT call centre protest over workers' pay
The protest will take place later this week.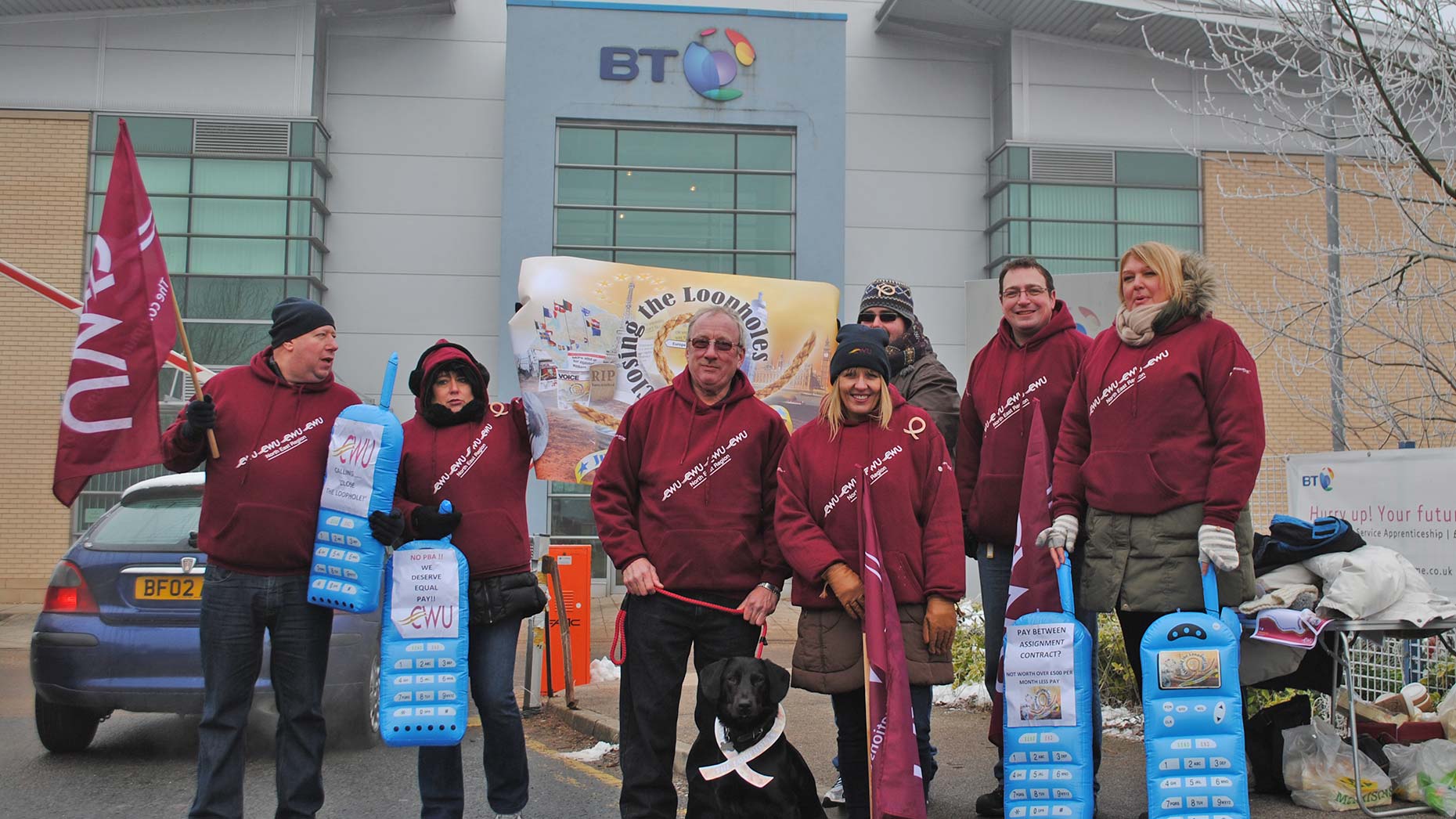 A union representing agency workers will hold a 'day of action' later this week outside a BT call centre in Lincoln.
They want to ensure that workers under the Manpower agency at BT are paid, at least, the Real Living Wage.
The Communications Workers Union (CWU) will lead the demonstration at the Lincoln branch on Ruston Way on Friday, November 17 from 7.30am to 12.30pm.
The union believes that all agency workers on the BT contract should be paid at least the Real Living Wage of £8.45, as apposed to Minimum Wage, which currently is £7.50 per hour.
This is part of a national scheme from the CWU, which will be engaging with branches and members across the UK throughout November to promote the 'Close The Gap' campaign.
A protest was last held at the call centre in January 2013 by the CWU over a loophole in agency pay which is costing local workers more than £500 a month.
National officer for the CWU Sally Bridge said: "Enough is enough.
"For too long PBA contracts have been used to artificially keep pay rates low.
"While this may not be in breach of the law, it is morally wrong."
A BT spokesperson said: "BT is committed to fair rates of pay for anyone working on behalf of BT Group.
"Given the nature of our business, we need to get the right balance between permanent and flexible roles, and we achieve this partly through the use of agency staff.
"Pay levels for agency workers are determined by the agency and the requirements set out in the relevant legislation, and will vary depending on the role.
"BT remains committed to creating permanent jobs and in the past year we've converted around 1,000 UK agency workers to BT contracts."