December 31, 2017 12.34 pm
This story is over 47 months old
The best & worst films of 2017
What was your favourite film of 2017?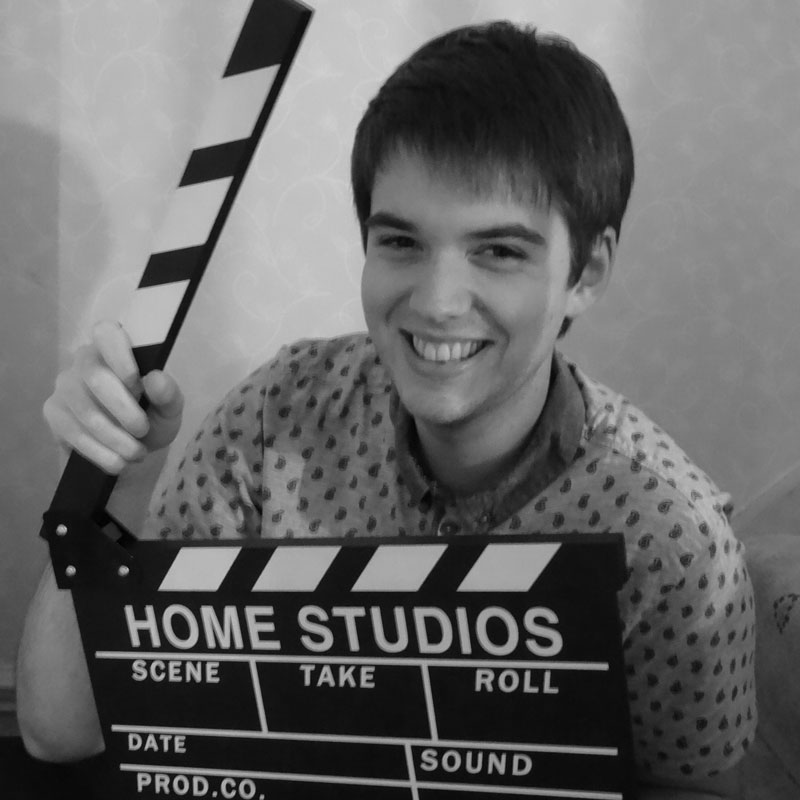 It feels like five minutes ago that I was writing a very similar article, declaring 2016 to be a fantastic year in film. 2017 has been a mixed bag most definitely, with the latter half of the year throwing up some absolutely incredible moments in cinema. Naturally, it's impossible to put all the greats and not-so-greats within this article, but I've picked those that stood out to me for bringing something different to the table.
To celebrate such a varied 12 months, I've put together a list of the very best, and very worst films of the year. From superhero blockbusters to wartime epics and small independent movies, it's been a rollercoaster year. Have you seen all of the movies on my list? Read on to find out.
---
The Best
---
A Monster Calls
J.A. Bayona, director of The Impossible and 2018's Jurassic World: Fallen Kingdom, came to us in January with A Monster Calls, based on the novel of the same name by Patrick Ness. The film was a commercial failure – an absolute travesty in my opinion.
As well as being visually stunning, the film acts like an emotional gut-punch like I'd never seen before. It was awarded a full 5-star rating by me and if you haven't checked it out yet, I really recommend you do.
---
IT
Fans were dreading the release of IT. Concerned about how it would fare amongst the, shall we say, not so brilliant adaptations of Stephen King's brilliant novels. Thankfully, Mama director Andy Muschietti crafted a tasteful and truly terrifying update on the classic story.
The acting, cinematography and overall direction were absolutely spot on and it went on to become the highest-grossing horror film of all time. When The Exorcist originally held the crown, that's no easy feat. Bring on the sequel.
---
Spider-Man: Homecoming
Another one that had fans concerned. The iconic web-slinger has had a bit of a chequered history when it comes to film adaptations and when yet another reboot of the hero's story was to be released, it was met with disdain.
Thankfully, Marvel Studios had much more involvement this time around and the result was a fresh, high-school comedy mixed with just the right amount of superhero hijinks to receive yet another 5-star rating from me. Michael Keaton's turn as the vulture was absolutely inspired.
---
Only the Brave
From blockbuster to little-known survival film. Only the Brave told the true story of the Granite Mountain Hotshots, a team of firefighters who tackle wildfires head-on. This beautifully filmed movie had gorgeous cinematography and a stellar cast that included the likes of Miles Teller and Josh Brolin.
It's unfortunate then that hardly anyone went to see this incredibly emotional tribute to the firefighters who put their lives in danger to protect the public. Another must watch if you haven't already.
---
Thor: Ragnarok
The previous two solo outings for Chris Hemsworth's Thor were middling at best and downright dull at worst and that's definitely not something that can be thrown at Taika Waititi's ridiculously colourful Thor: Ragnarok.
From Jeff Goldblum's brilliant turn as the Grandmaster to the long-awaited return of Loki, it was gloriously funny and full of camp, cheesy one-liners. Marvel at its very best.
---
Dunkirk
Christopher Nolan's name attached to anything is a sure-fire way of getting people excited. Dunkirk was a film that needed to be exciting, emotional and yet completely true to the tragic events of the Second World War.
Thankfully, Nolan's film succeeded in every way. With stunning performances, yes even from Harry Styles, to a beautiful soundtrack and gorgeous practical effects, it will no doubt go down in history as a true wartime classic.
---
Star Wars: The Last Jedi
You didn't think I was going to leave this one out did you? Star Wars: The Last Jedi has become the most divisive film in the series and it's one that has split fans of the franchise and critics right down the middle.
Much criticism has been levelled at the Marvel-esque humour and the complete departure from the Star Wars universe. However, for me, the film worked on nearly every single level. It was beautifully shot, beautifully acted and took the franchise in a whole new direction – something it desperately needed to do.
---
Kingsman: The Golden Circle
Another divisive film but for me, one of the year's biggest highlights. Kingsman: The Secret Service was a hilarious spoof on the classic spy genre and its sequel, Gold Circle upped the ante and then some.
With cracking performances from Julianne Moore, Jeff Bridges and the return of Colin Firth, it was everything that fans wanted and proved just what a talented director Matthew Vaughn really is. I can't wait for the Blu-ray to come out.
---
Logan
Finally, because I can't list anymore, is Logan. The prospect of an R-rated Wolverine movie had fans hot under the collar for quite some time and then Logan appeared on the scene. This final outing for Hugh Jackman's clawed hero was the perfect blend of violence and emotion.
Featuring a career-best performance from Patrick Stewart and a beautiful Western feel, it was the solo Wolverine movie critics and fans were waiting for. It of course, has Deadpool to thank for its existence.
Most Underrated Film
Atomic Blonde – A spy thriller featuring the stunning Charlize Theron? Sign me up. The criminally underrated Atomic Blonde should definitely be on your 'to-watch list' over the Christmas period.
Honourable Mentions
War for the Planet of the Apes – A fitting end to a film series that has completely defied expectations. The motion capture work with Andy Serkis is the best ever put to film.
Beauty and the Beast – A faithful and attractive remake of the 1991 classic animation from the House of Mouse. Yet another top-notch live-action adaptation to add to Disney's growing collection.
Guardians of the Galaxy Vol 2 – Not a patch on the original, but still an entertaining romp nonetheless. Chris Pratt is as magnetic as ever but this one belongs to Drax and Mantis.
---
The Worst
---
American Assassin
Poor Dylan O'Brien really didn't know what he was letting himself in for with this absolutely dreadful spy thriller. Featuring tasteless references to real-life terrorist atrocities and uninspiring direction, it was a dud on every level.
Why on earth this awful genre of films continues to perform well is beyond me, but American Assassin is one of the worst I have ever seen. It's up there with London Has Fallen levels of dire.
---
The Dark Tower
Another Steven King adaptation makes the end-of-year lists, but this one is nothing to get excited about. Starring, inexplicably, talent like Idris Elba and Matthew McConaughay, The Dark Tower is turgid, boring and complete bereft of personality.
The special effects are poor and the dialogue overly expositional. If it really took 10 years to bring The Dark Tower to life, it was probably a sign that some things really shouldn't be messed with. Deary me.
---
Despicable Me 3
After the ridiculous box-office success of Minions in 2015, it was obvious the adorable turned irritating yellow creatures would be everywhere upon the release of Despicable Me 3, and that proved to be the undoing of this film.
Instead of relying on Steve Carell's charming talents voicing Gru, they lumped him with a long-lost brother storyline that had little to no outcome on the final plot, while the Minions tried their best Great Escape impression. Cinema gold, this is not.
---
Justice League
There's nothing really wrong with Justice League to be fair, but there's not much right with it either, and that's an accolade I can give to all the 'Worst' films of 2017 (except American Assassin which really was dreadful.)
It just kind of floats there, within the DCEU as the film everyone was looking forward to after the success of Wonder Woman (more on her later). But while Batman v Superman: Dawn of Justice was a divisive film for almost everybody, the majority of viewers agreed that Justice League was a bit, well, 'meh'. Ouch.
---
Pirates of the Caribbean: Salazar's Revenge
It really is time to let this franchise sink to the bottom of ocean. This fifth outing, I know, I can't believe it either, in the popular series reeks of mediocrity – but then so did every other film in the franchise.
Johnny Depp's overacting is now more tiresome than endearing and while the story was a step-up from On Stranger Tides, it added absolutely nothing new to the genre. Dull, dull, dull.
Most Overrated Film
Wonder Woman – Fine in every way, but more successful and praised then it should have been because of what it represents to the film industry. The finale really lets this one down.
Dishonourable Mentions
Transformers: The Last Knight – The least profitable in the franchise is not the worst, surprisingly, but still remains and over-complicated slog of explosions and incomprehensible storylines.
King Arthur: Legend of the Sword – This one has me very concerned for the live-action remake of Aladdin. A bit of a mess with a terrible/hilarious cameo from David Beckham. God help us all.
Power Rangers – A gritty, modern update of the classic TV show mixed with lots of teenage angst. I can't think of anything worse. Sure enough, it was disappointingly Fantastic Four-ish.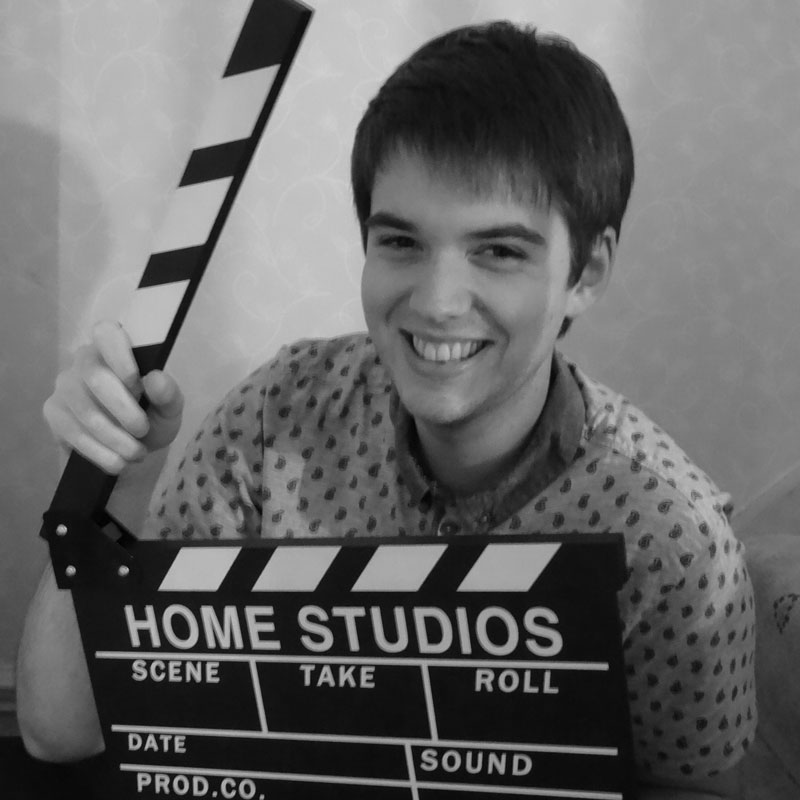 An avid lover of all things film, Adam Brannon has grown up with a huge passion for cinema that can be traced right back to his favourite childhood movie, Steven Spielberg's smash hit, Jurassic Park. After graduating from the University of Lincoln with a degree in journalism, he now writes film reviews for his own website, Movie Metropolis and for the Press Association.