December 31, 2017 7.05 am
This story is over 71 months old
Lincoln's most dangerous criminals put behind bars in 2017
The courts of Lincoln have this year put many dangerous criminals behind bars for offences including modern slavery, sexual crimes and horrific assaults. Take a look back at some of the most notable court cases in Lincoln in 2017: Former Lincoln diocese director jailed for indecently assaulting young girls Former Lincoln diocese director of education…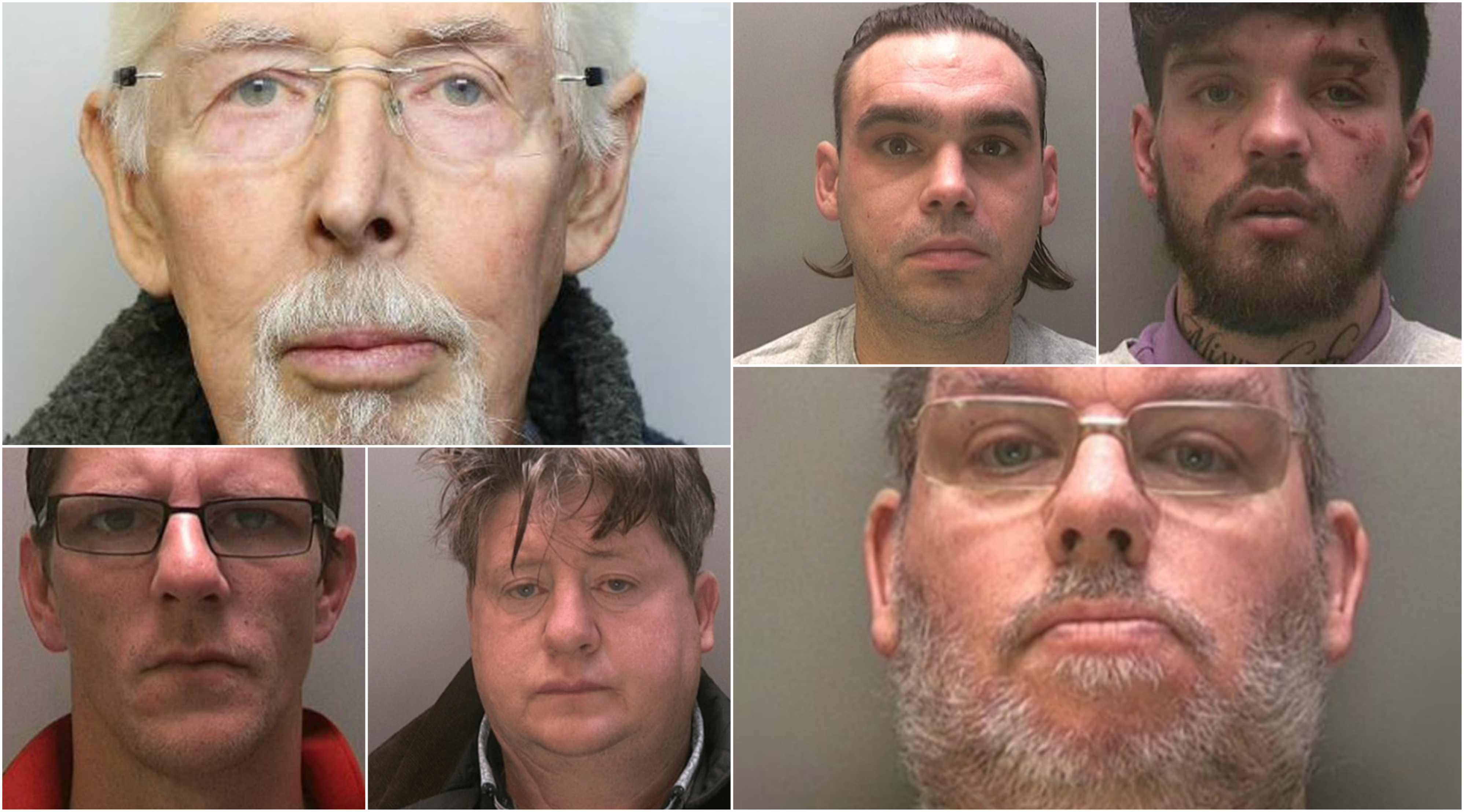 The courts of Lincoln have this year put many dangerous criminals behind bars for offences including modern slavery, sexual crimes and horrific assaults.
Take a look back at some of the most notable court cases in Lincoln in 2017:
---
Former Lincoln diocese director of education John Bailey was jailed for six years after he admitted 25 charges of indecently assaulting young girls.
Bailey, now 76, carried out assaults on at least three young girls over a 27-year period between 1955 and 1982.
Courts heard that his victims had complained years ago about his behaviour to the diocese but no action was taken at the time.
---
A family of travellers were jailed for a total of 79 years for running a modern day slavery camp near Lincoln.
The longest jail term handed down by Judge Timothy Spencer QC was 15 years and nine months.
He described the modern slavery and fraud offences as "chilling in their mercilessness".
---
The manager of a student housing block building in Lincoln scammed the owner of the flats out of almost £200,000.
Bernadette Emerton, who ran Danesgate House in Lincoln used the stolen cash to pay for expensive holidays and stashed away thousands of pounds in safes.
---
Former police officer William Andrew Wright, 30, was jailed for life after he was convicted of raping and sexually abusing an 11-year-old boy.
He denied the charges relating to offences between 2006 and 2008.
---
Scott Hand, 29, was jailed after he admitted firing a ball bearing gun at his ex wife's parents' home.
Courts heard that he had fired at the window of the house and yelled "you're all going to die. I'm going to burn your house down."
---
A woman was raped and urinated on by a criminal who appeared not to regret the atrocious attack.
John Robert Thompson, 38 was jailed for two assaults and a single charge of rape. He urinated his victim to humiliate her and laughed at her when she was naked.
---
A Ruskington man sexually assaulted a woman in her 60s and a woman in her 70s in their own homes.
He followed the first victim into her property, after she declined his offer to help with shopping bags, shoved his tongue into her mouth and touched her breasts.
He kissed a second woman on the cheek after he had been hired to do some gardening work.
---
Lincoln man Brenden Leigh Coupe, 33, was sentenced to five years in prison for sexual offences against children, including assault of a 13-year-old by penetration.
He was also given a sexual harm prevention order.
---
A Lincoln mum and son made headlines for defrauding elderly customers out of over £1.5 million from their vacuum business.
Linda Scoffin and her son Thomas Scoffin falsely claimed to represent Dyson and falsely told vulnerable victims their cleaners required a service.
---
Martyn Cairns was jailed in September after he had sex with a vulnerable girl he had been grooming over the internet.
He began by offering "a shoulder to cry on", but quickly they began exchanging images. He later travelled to her home in Sheffield.
---
An unsuspecting motorcyclist was slashed in the face after he was stopped by a one-legged pedestrian who had blocked his path on St Rumbled Street.
Clinton Smith shouted: "I'll smash your f***ing head in" before jabbing his walking stick at the biker and slashing him in the face with a knife.
---
A drug dealer who took regular trips to Lincoln from London was found to be supplying huge quantities of crack cocaine and heroin.
Terrell Holness, also known as 'Dredz' had been staying in a hotel on the outskirts of the city and making vast profits from the illegal activity.
---
Thirty three-year-old Matthew Derek Clarke was sentenced for 15 years in jail for carrying out extremely serious sexual offences against a vulnerable girl, 13.
Later, when his phone was examined, police found over 1,100 porn images.
---
A convicted sex offender from Lincoln was found with a shocking stash of more than 80,000 indecent images of children.
Police said the 15-year collection was so overwhelming it took over a year to complete the investigation.
Police found images of boys as young as four being abused.
---
A man who committed sex offences against a teenage girl led to his victim giving birth to his child.
John Hogan Stewart from Reepham began having sex with the girl when she was just 14 years old.
---
Scott Overton snatched an elderly woman's handbag as she made her way to the Barclay's Bank off Tritton Road in Lincoln. She fell to the ground and was injured.
Courts heard how Overton was chased and forced to the ground by good samaritans. Despite stabbing one of those who held him five times, he was eventually detained by police and arrested.
---
A Lincoln mum who caused two crashes within three weeks while drink driving was jailed for three years.
Faith Espin drove straight into an ongoing Mini, causing it to burst into flames just 20 days after she hit a bus, sending it into a ditch.
---
Ryan Downhill stabbed a man in the centre of Lincoln a number of times as slashed him in the face as par of a drugs feud.
He later admitted he was a drug dealer.