Films to look forward to in 2018
Looking forward to the next twelve months in cinema.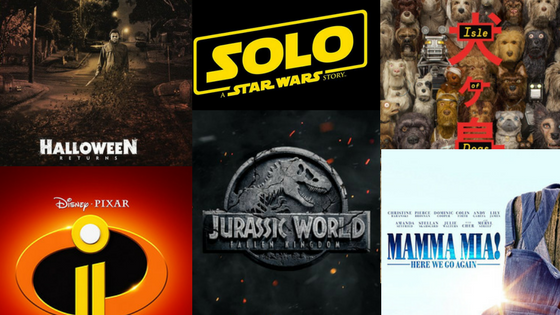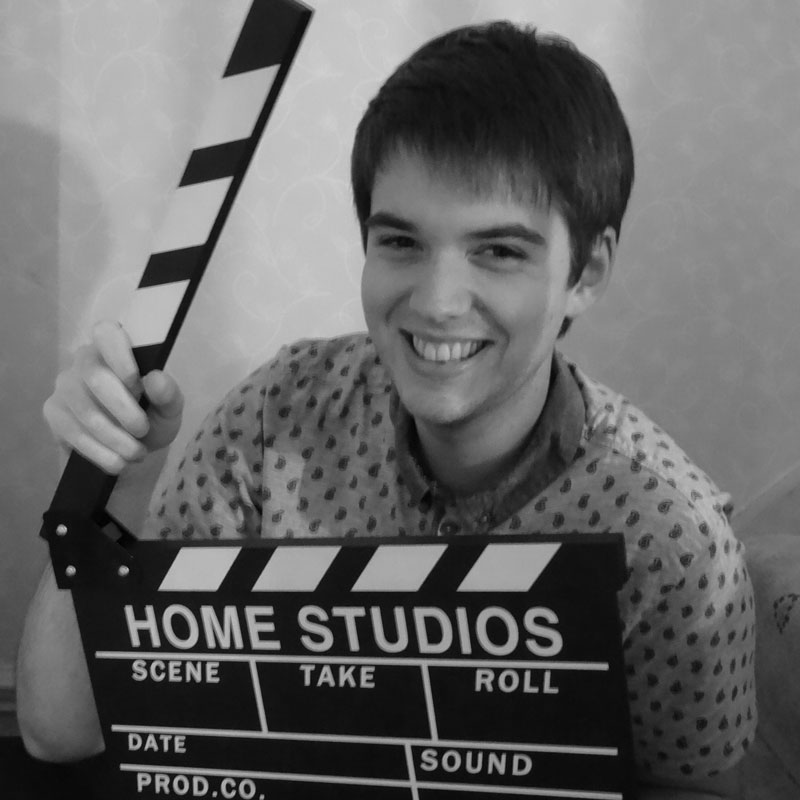 Ok, so we've looked through my picks for the very best films of 2017 and we've brought shame among those classed as the worst movies of 2017 too. Now, we get onto the exciting stuff, looking forward to the next twelve months in cinema.
2018 is shaping up to be one of the biggest years in movie history. We've got massive sequels, prequels and for those getting fed up on the reboot-mania Hollywood seems to be obsessed with at the moment, there's a few independent films to look forward to as well.
Naturally, there are hundreds of movies to be released over the next 12 months, so I've handpicked 10 films that should definitely be on your shortlist in 2018. Read on to find out which.
---
Jurassic World: Fallen Kingdom
Coming to cinemas in the UK two weeks before its international release, Jurassic World: Fallen Kingdom picks up eight years after the events of 2015's Jurassic World. In the film, Chris Pratt and Bryce Dallas Howard return to Isla Nublar in order to save the dinosaurs from an extinction level event.
Directed by suspense-master J.A. Bayona (A Monster Calls, The Impossible), Fallen Kingdom promises to take viewers to a place where the Jurassic Park franchise has never been before with the entire trailer using scenes from the film's first hour. It hits cinemas at the beginning of June.
---
Avengers: Infinity War Part 1
Part 1 of Infinity War is the culmination of every single MCU film to date. Directed by the guys who brought us the exceptionally good Captain America: Civil War, this latest Avengers flick sees our plucky bunch of heroes, yes including the Guardians of the Galaxy, finally face off against Thanos.
After being teased for what feels like decades, fans can expect stunning action sequences, traditional Marvel humour and some emotional times to come as it's fairly clear at least one of our favourite heroes won't make it to the end of Part 2. It hits theatres in May.
---
The Incredibles 2
Despite the less than original title, The Incredibles 2 is one of the most hyped films of the coming year. 14 years after the release of the now Pixar staple, this sequel follows the titular family as they finally come to terms with the fact that their baby Jack-Jack has superpowers too.
Plot details are still ridiculously scarce at the moment, as is the norm for Pixar, but with Brad Bird returning to the director's chair, it promises to be an absolutely massive smash that is sure to break some records upon its release in July.
---
Pacific Rim: Uprising
Coming to UK cinemas in March, Pacific Rim: Uprising follows the events of the film from 2013. Starring Star Wars' John Boyega as the son of Idris Elba's Stacker Pentecost, it looks to follow a similar formula to Guillermo Del Toro's criminally underrated first instalment.
Whether or not director Steven S. DeKnight, who has only directed a couple of television episodes previously, can match Del Toro's unique filming style remains to be seen, but this should be a highlight of a fairly quiet spring season at the box office.
---
Halloween
The popular Halloween franchise is resurrected in October 2018 with this latest film in the series. This is no normal cash grab however, as Jamie Lee Curtis returns to the role that made her an icon all those years ago.
Receiving the blessing of original director John Carpenter, Halloween Returns (as it's currently being called) should help revive the flagging franchise. With little known director, David Gordon Green, taking over from Rob Zombie, it should be an interesting update to the classic series.
---
Ready Player One
Steven Spielberg returns to what he does best with the release of Ready Player One. Based on the novel of the same name by Ernest Cline, Ready Player One is an intimate love letter to popular culture and features numerous references to games, television and movies.
Following the story of a boy who escapes to the OASIS from a dystopian future in which Earth is struggling because of overcrowding, it promises to be a visually stunning tale that has all the hallmarks of a classic Spielberg movie. It's out in March.
---
Deadpool 2
Ryan Reynolds returns to the role of the Merc with a Mouth in the as yet untitled Deadpool 2. A troubled production that saw director Tim Miller leave the project due to creative differences with Reynolds is sure to have people immediately interested in the finished result.
David Leitch, director of John Wick and Atomic Blonde is sure to bring his unique visual style to the film and Josh Brolin's casting as Cable has already got fans under the collar. We can see everyone's favourite anti-hero return to cinemas at the beginning of June and if the teaser above is anything to go by, we're in for a treat.
---
Solo: A Star Wars Story
If this film is anywhere near as good as Rogue One: A Star Wars Story, Disney are in for yet another massive box-office hit. Although its turbulent production has overshadowed the film itself, director Ron Howard is a safe pair of hands to helm such a vehicle.
Giving fans an origins story for Harrison Ford's Han Solo is an intriguing move by Disney and LucasFilm, as is the casting of Alden Ehrenreich in the titular role. It remains to be seen whether or not this film can bring home the bacon for Disney and its unusual May release date will keep many people watching its performance.
---
Mary Poppins Returns
Another Disney film, this time a sequel to the 1964 classic, Mary Poppins. Starring Emily Blunt in the role of the umbrella-using nanny, the film will follow the iconic character as she returns to visit the Banks family after a tragedy.
Meryl Streep and Colin Firth are also set to star in the film, though news on their parts has been kept tightly under wraps by Disney. Rob Marshall will be sitting in the director's chair for this one, so it'll be interesting to see how he can update the classic story for a modern audience.
---
Isle of Dogs
Wes Anderson films can promise two things: originality and a great cast. His latest, Isle of Dogs is no exception and sees the director use stop-motion to bring his new masterpiece to life. Following a young boy as he searches for his missing pooch, Isle of Dogs looks to be a thrilling, heart-warming and characteristically unusual film from the director.
With a cast that includes, Bryan Cranston, Scarlett Johansson, Tilda Swinton, Bill Murray and Jeff Goldblum to name but a few, it's definitely one to add to your watch list when it comes to UK cinemas in March 2018.
---
Honourable Mentions
The Predator – Shane Black of Iron Man 3 fame sits in the director's chair for this modern reboot of the classic 1987 sci-fi starring Arnold Schwarzenegger.  The story looks similar to what came before it as a group of men become stranded in a jungle with a beast they later discover is the iconic Predator. It's out in August
Ocean's 8 – The Ocean's films return to the big screen with an all-female star cast. Featuring the likes of Sandra Bullock, Cate Blanchett and Anne Hathaway, as well as Rihanna, it's being director by Gary Ross who did the original Hunger Games film. It's out in June.
Fantastic Beasts: The Crimes of Grindelwald – I won't apologise for saying that Fantastic Beasts and Where to Find Them left me rather disappointed, so my expectations are rather low for this second instalment. However, Jude Law's casting as a young Albus Dumbledore has me intrigued. We can return to the wizarding world in November.
Bumblebee – The Transformers universe was rocked by The Last Knight's incredibly poor performance at the US box office, so it's surprising to see the upcoming Bumblebee solo movie still going ahead. Nevertheless, we've got John Cena in a starring role and an intriguing/bizarre choice of director in Kubo and the Two Strings' Travis Knight. We'll see how that turns out in December.
Mamma Mia: Here We Go Again – Unbelievably, 2008's Mamma Mia became the highest-grossing film ever released in the UK until it was surpassed by Avatar about one year later. Here We Go Again sees ABBA's songs reunite with idyllic Greek locations with the addition of Cher – we can't wait. It's out in July.
What films are you looking forward to in 2018?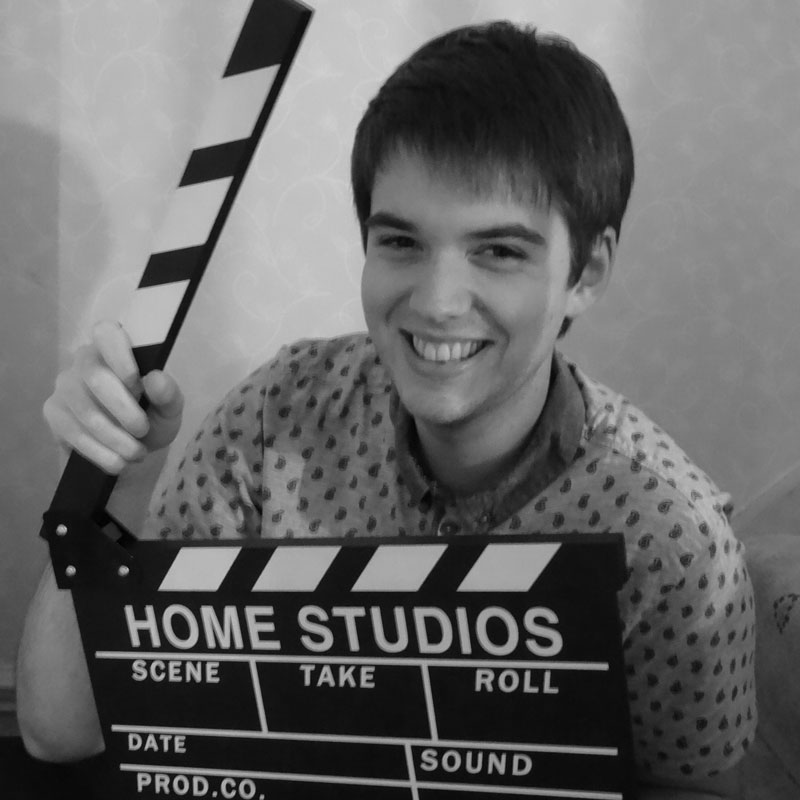 An avid lover of all things film, Adam Brannon has grown up with a huge passion for cinema that can be traced right back to his favourite childhood movie, Steven Spielberg's smash hit, Jurassic Park. After graduating from the University of Lincoln with a degree in journalism, he now writes film reviews for his own website, Movie Metropolis and for the Press Association.