December 8, 2017 10.03 am
This story is over 48 months old
Plans for new drive-thru KFC off Holdingham roundabout
Proposals have been lodged for a new 24-hour drive-thru KFC restaurant on the Holdingham roundabout in Sleaford. The takeaway chain would replace the former Little Chef on Lincoln Road. Works would include a new outdoor seating area, drive-thru lane and reconfigured car park. Planners said in their application: "The existing brick and tile Little Chef…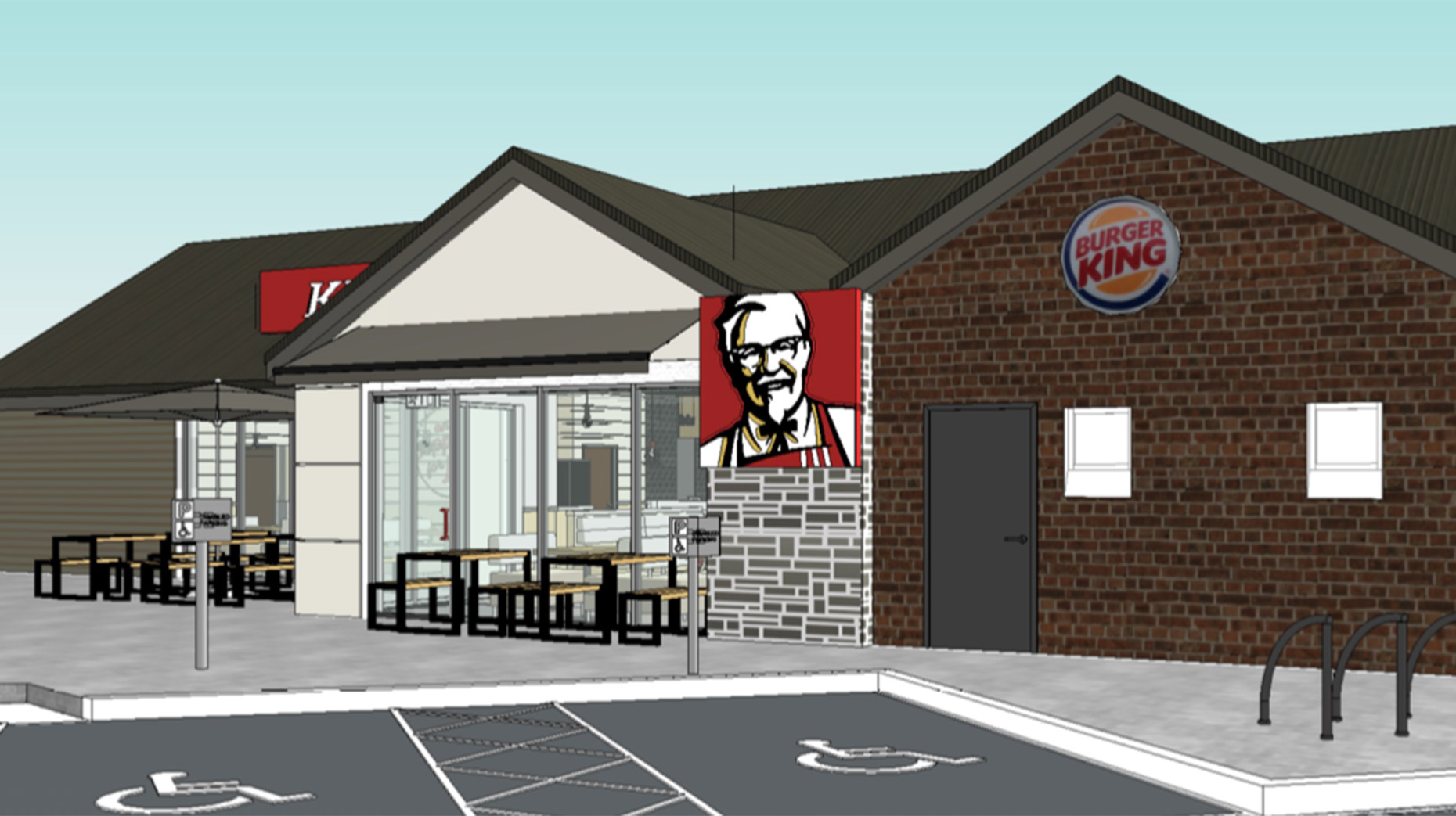 Proposals have been lodged for a new 24-hour drive-thru KFC restaurant on the Holdingham roundabout in Sleaford.
The takeaway chain would replace the former Little Chef on Lincoln Road.
Works would include a new outdoor seating area, drive-thru lane and reconfigured car park.
Planners said in their application: "The existing brick and tile Little Chef building is dated. It contributes little to the site and its surrounds and is in need of refurbishment and updating.
"Given the existing use of the building and the wider established service station uses, the proposal is considered acceptable in this location and compliments existing roadside uses required now in a modern facility.
"The proposed drive thru will be 24-hour use. However, given lack of nearby housing, the proposal will not result in any harm to residential amenity."
The site also includes a Burger King, Travel Lodge and Esso fuel station.
Developers added there were no works planned for the attached Burger King unit.
Proposals will be considered by the North Kesteven District Council planning committee at a laster date.