December 13, 2017 2.31 pm
This story is over 70 months old
'Temporary means temporary': Nick Boles to Theresa May on Grantham A&E closure
Grantham A&E at PMQs.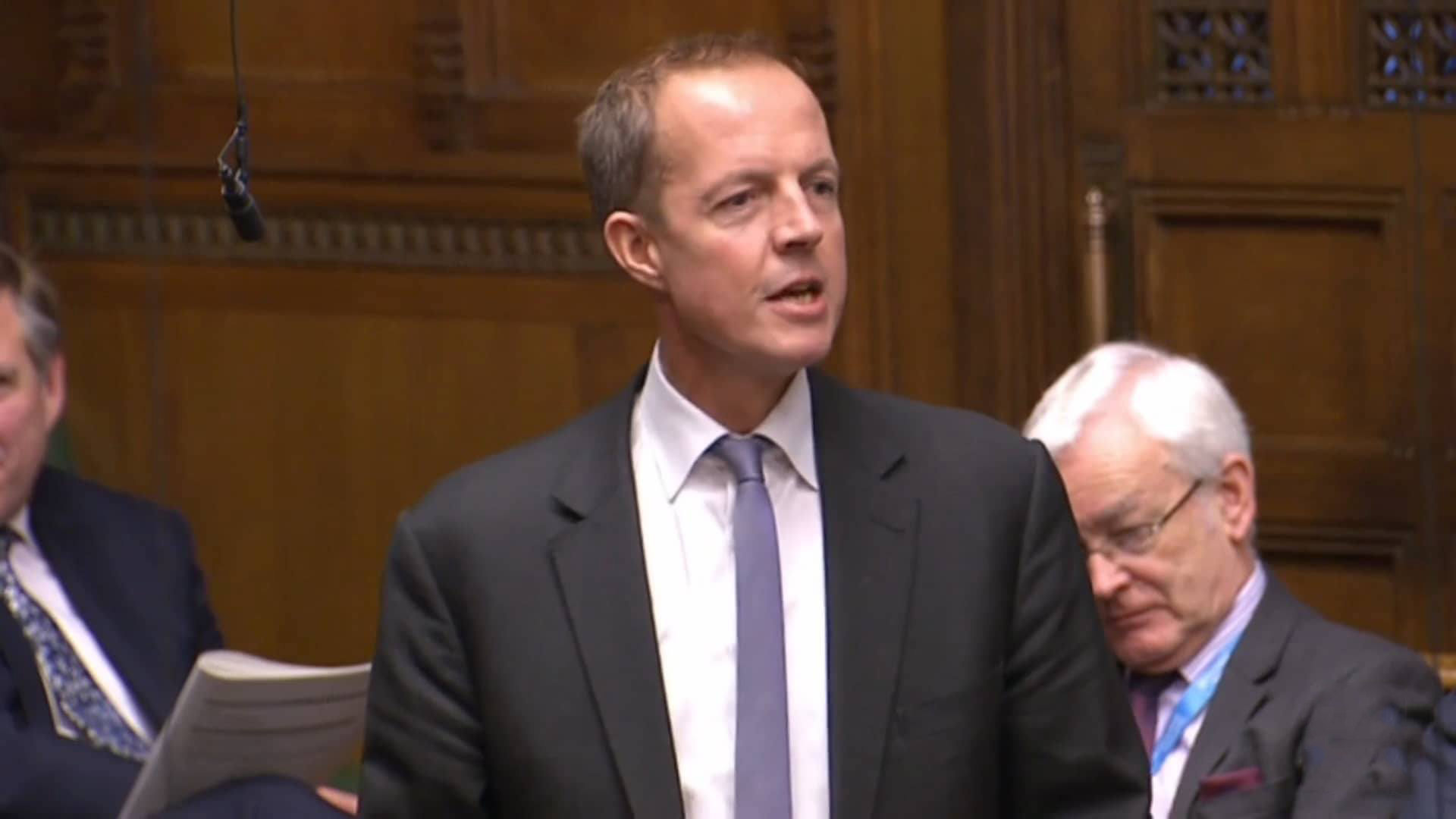 Prime Minister Theresa May has said patient safety must be the first priority after Grantham MP Nick Boles asked her for support on the controversial decision not to reopen the town's A&E overnight.
United Lincolnshire Hospitals NHS Trust, which closed Grantham A&E at night in August 2016, admitted that the department would not be fully reopened following a safety review by the East of England Clinical Senate.
To make matters worse, recommendations have been put forward by the senate to reclassify or downgrade Grantham A&E to an urgent care centre.
The Conservative MP, who has represented the town since 2010, said that he was "angry and dismayed", securing a slot at prime minister's questions on the issue.
Stood next to Sleaford and North Hykeham MP Caroline Johnson, who has also campaigned against the closure, Boles said: "The prime minister has made clear that Brexit means Brexit.
"When it comes to the closure of Grantham A&E, now that the trust believes that it has recruited enough doctors, does she agree with me that temporary means temporary?"
In response, Theresa May did not mention Grantham A&E explicitly by name, but said that her colleague had campaigned tirelessly on the issue.
She said: "I know my honourable friend has been a strong champion of his constituents on this matter. He's been campaigning tirelessly in relation to it.
"I know that he will agree with me that the first priority must be to ensure patient safety. That's why a report was commissioned by NHS Improvement.
"I understand NHS Improvement are continuing to work very closely with the trust, and I'm sure my right honourable friend, the Health Secretary, would be happy to discuss the detail."