January 19, 2018 11.23 am
This story is over 53 months old
Alex Masters inquest: Godmother told nurse 'she had killed' baby boy
The coroner will give his verdict next month.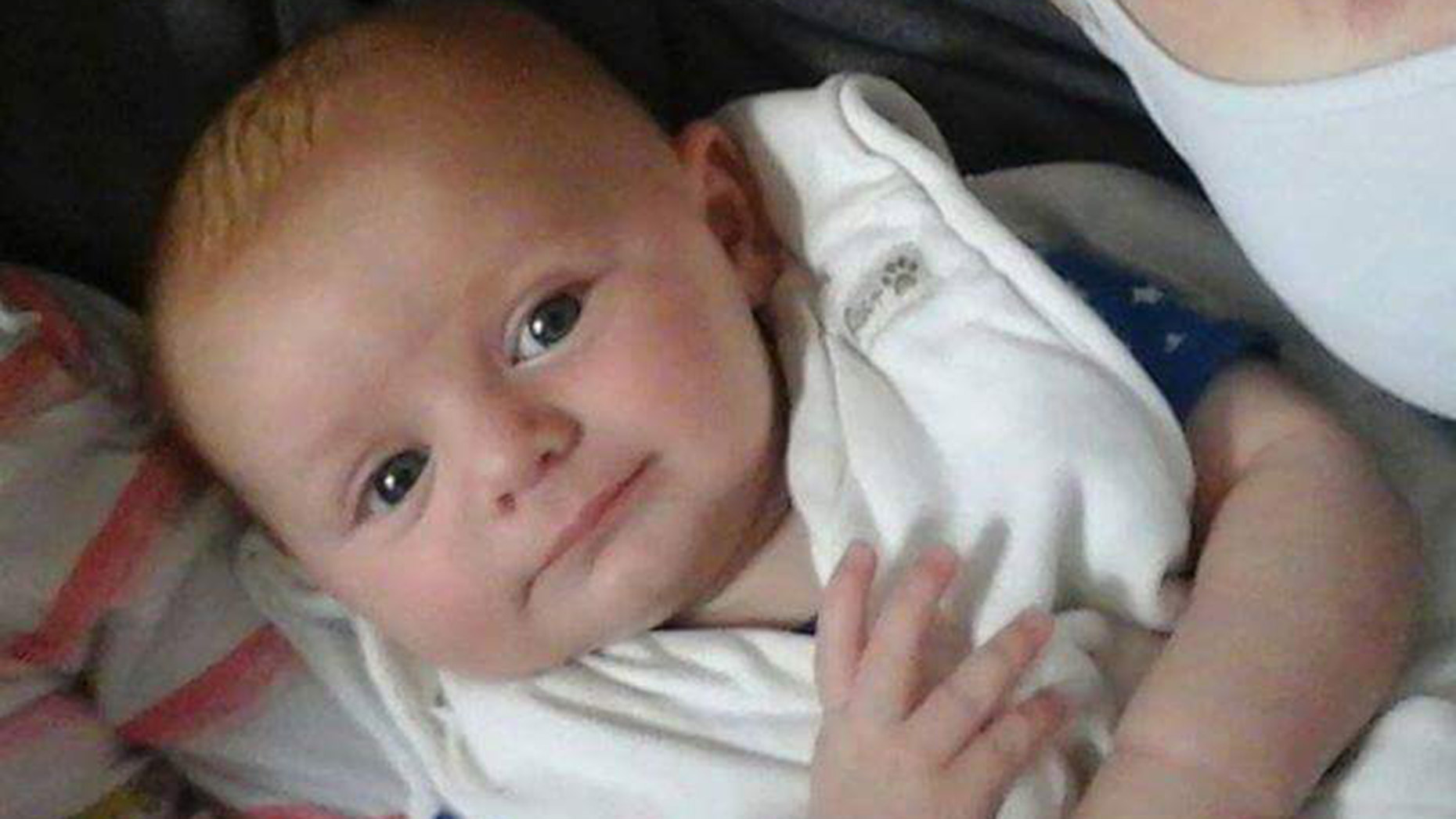 The godmother of a four month old boy who died after being left in her care told a nurse "she had killed the baby," an inquest heard.
Four-month-old Alex Masters died in October 2015 after being left in the care of his godmum, Claire Sawyer, 41, and her adult daughter at a flat in Lincoln.
Alex, from Gainsborough, died after being rushed to Lincoln County Hospital on October 3, 2015.
An inquest heard staff nurse Amy Henderson spoke to Miss Sawyer after she attended the hospital. The details of this first account were taken down by PC Katherine Braithwaite who was also asked to attend the hospital.
PC Braithwaite read out the nurse's account during the fourth day of an inquest in to Alex's death.
She said: "I tried to get some times from her (Claire). She said the baby woke crying about 8am so she put the baby in the car seat and gave the baby the bottle with the blanket propped underneath.
"She then said she woke up and saw the baby with the blue blanket slightly under his mouth.
"She took him out the car seat and saw he had blue lips.
"As she moved him up she saw milk coming out of his nose and mouth.
"I asked what time she woke up but she was hysterical and saying she had killed the baby.
"At some stage she said she woke at 9.30am."
The inquest at Lincoln Cathedral Centre heard the baby boy was found with milk in his lungs but the cause of his death could not be found.
A post mortem also found Alex had two leg fractures that police concluded were 'non-accidental' – but they were unable to determine how he sustained those injuries because of the number of people who looked after him in the final days of his life.
Miss Sawyer was arrested on suspicion of murder at the hospital and replied: "I didn't suffocate him."
But the inquest heard Lincolnshire Police were unable to bring any criminal charges in the case because the cause of Alex's death could not be proven.
Giving evidence Miss Sawyer claimed she fell asleep after feeding Alex a bottle of milk on the sofa. She told the inquest that she could have been drowsy or tired because of her prescription medication, and admitted that she may not have heard Alex choking.
But the inquest heard evidence that Miss Sawyer gave varying accounts during three police interviews and there may have been a delay in her calling 999.
Miss Sawyer had also been using a blanket to "prop up" Alex's bottle of milk while he was fed in his car seat.
Alex's mother, Chloe Masters, 18, from Gainsborough, has told the inquest that she would not have allowed Alex to stay overnight with Miss Sawyer if she had known her more responsible daughter, Alice, was not present.
Miss Masters also insisted that she would never have allowed Alex to stay at the property if she had known that he was sleeping in a car seat.
The inquest heard Miss Masters and Alex's father, Michael Trotter, had only agreed to let their son stay overnight with Miss Sawyer and her daughter after Miss Masters was prescribed diazepam for chronic back pain and advised by a doctor to get some help.
The inquest heard Miss Sawyer also had a history of taking illegal drugs but Miss Masters told the hearing she thought those problems were many years ago when her daughter was young.
Toxicology tests showed there was no evidence Miss Sawyer had drunk alcohol or taken illegal drugs on the night she was looking after Alex.
At the time of his death Children's Services had no involvement with the child, the inquest heard.
A Safeguarding report carried out after Alex's death found GP records showed his young mum was suffering back pain and struggling to cope, and both mother and baby should have been subject of more individual help and a "Children in Need" plan.
After hearing a week of evidence Stuart Fisher, the Senior Coroner for Lincolnshire, will give his verdict next month.