New bus shelter in Sleaford Market Place
A new shelter in the town centre.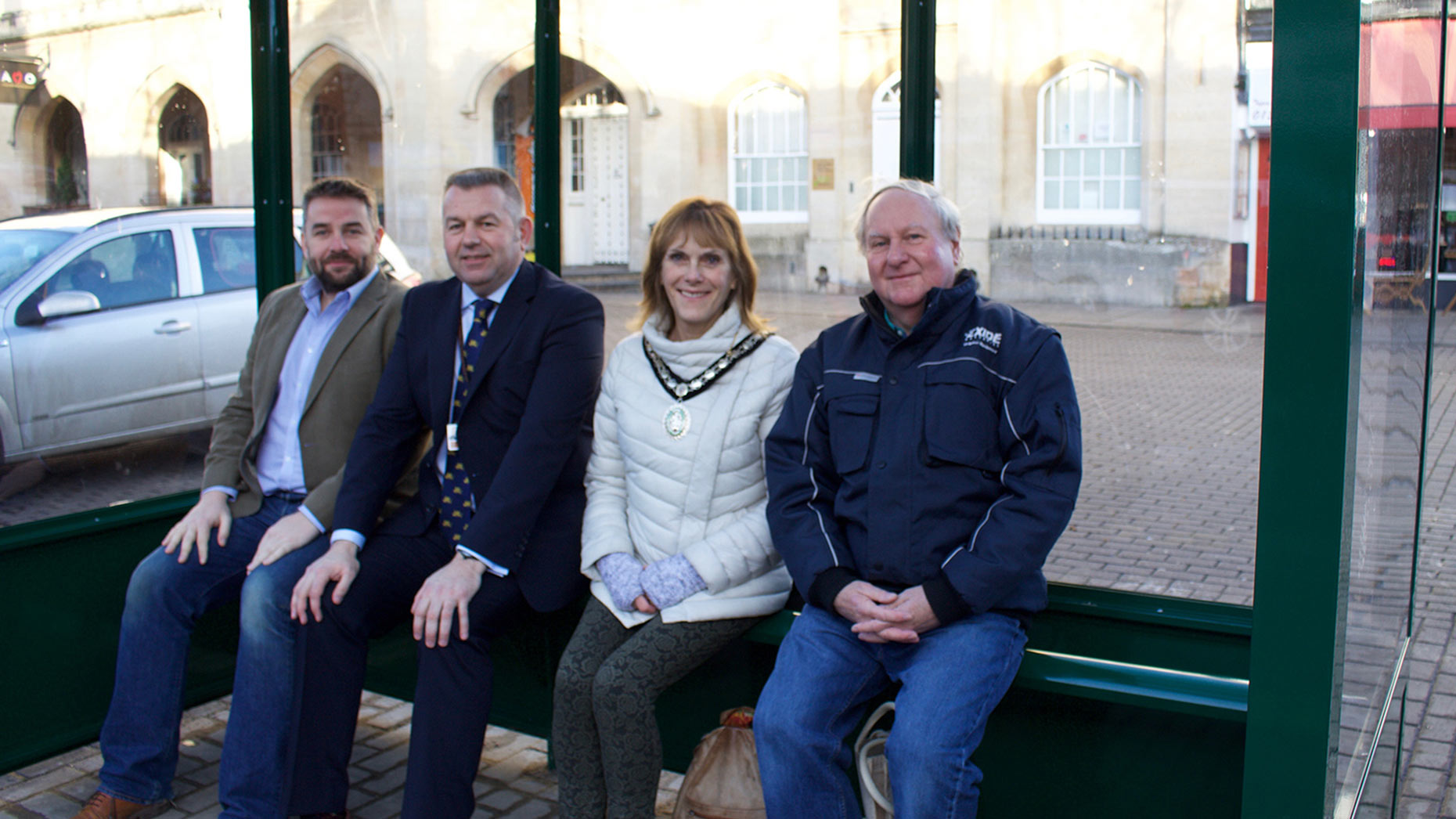 A new shelter has been installed in Sleaford Market Place allowing people to take cover from the elements while waiting for a bus.
North Kesteven District Council, Lincolnshire County Council and Sleaford Town Council joined forces to fund the shelter after residents in the town had asked for a shelter to be built.
Councillor Richard Wright, leader of North Kesteven District Council, said: "We listen when people ask for improvements and we've worked with the town and county councils to achieve this result.
"I'm sure bus users will make good use of it – particularly during the type of weather we're experiencing at the moment!"
Councillor Richard Davies, responsible for highways and transport at Lincolnshire County Council, said: "Residents have been calling for this new bus shelter, and I'm delighted we've been able to help North Kesteven District Council and Sleaford Town Council to deliver this shelter.
"We're working hard to make public transport a more attractive option.
"We want to encourage more people to leave the car at home, so that we can cut congestion in our town centres."
Kevin Martin, town clerk at Sleaford Town Council, said: "We have been pleased to work with North Kesteven District Council and Lincolnshire County Council to bring about the provision of a much needed shelter in the market place."