February 9, 2018 4.56 pm
This story is over 52 months old
'Bottle propping' warning after death of baby in Lincoln
He was found with milk in his lungs.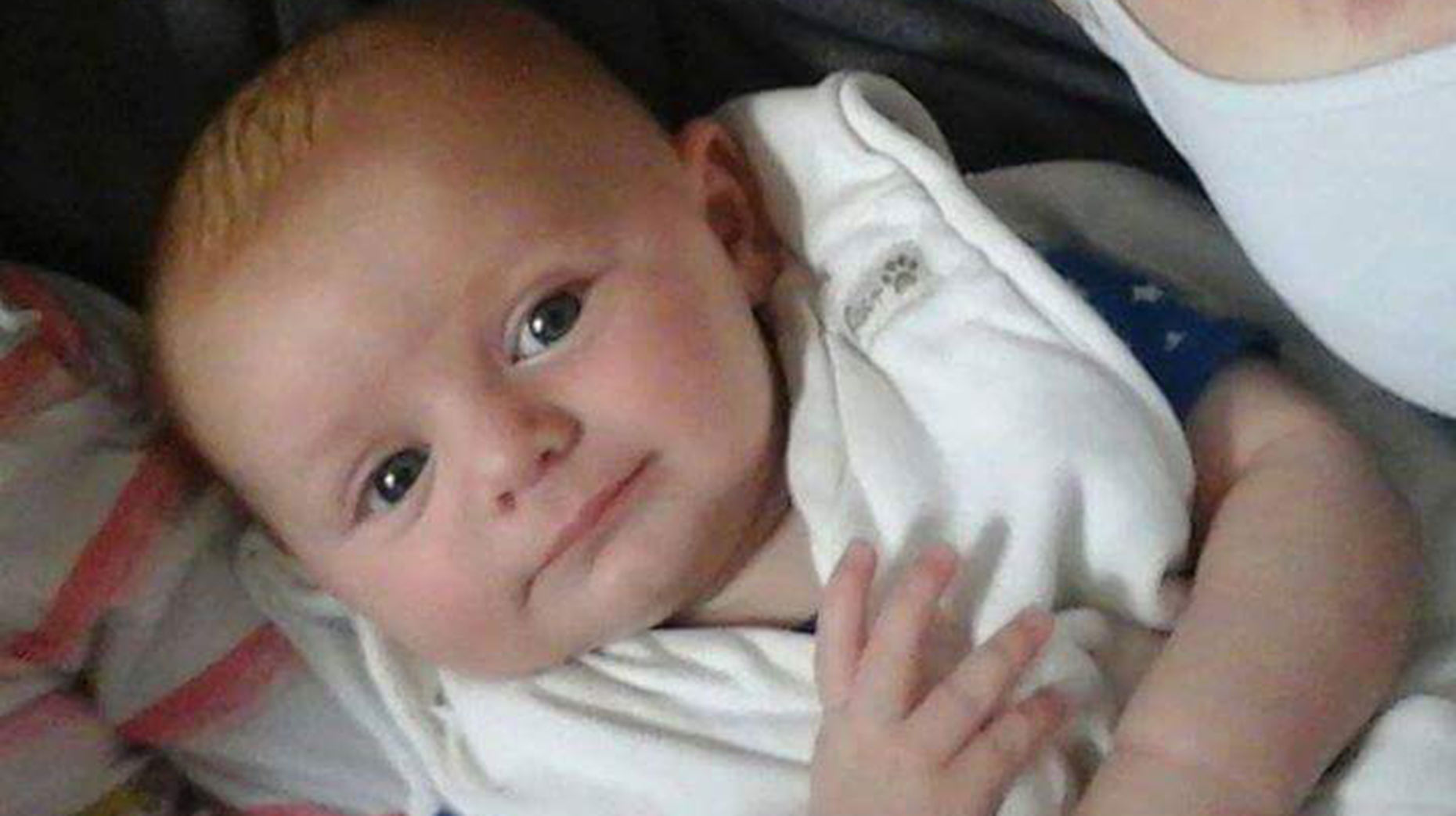 A coroner has warned against the dangers of feeding babies with "propped up" bottles of milk after a four-month-old boy died when his godmother left him in a car seat and then fell asleep.
Senior Lincolnshire Coroner Stuart Fisher issued the advice after finding that baby Alex Masters choked to death from milk in his bottle after his godmother Claire Sawyer fell asleep on sofa.
In his legal narrative verdict Mr Fisher said he found Ms Sawyer to be an"unreliable witness" and concluded that she had bottle propped Alex in his car seat at around 8am.
The coroner said he also found that Ms Sawyer knew what had happened to Alex before she called 999.
Mr Fisher said it was clear from a consultant paediatrician who gave evidence during the inquest that babies should not be left unsupervised if they are being fed with milk from a propped up bottle as there was a risk of choking.
The practice of "bottle propping" is not illegal but the coroner warned: "Parents or carers should not take their eyes off a baby if they are being fed milk from a propped bottle."
Mr Fisher also warned of the dangers of falling asleep on the sofa while caring for a baby.
The inquest heard Ms Sawyer, 41, was arrested on suspicion of murder after baby Alex was rushed to hospital in October 2015.
But police were unable to bring any criminal charges after the cause of Alex's death could not be established.
During an emotional inquest in to Alex's death Ms Sawyer was questioned by his grieving mother, Chloe Masters, 18.
Ms Sawyer, giving evidence, claimed she fell asleep after giving Alex a bottle of milk on the sofa.
But the inquest heard Ms Sawyer told a nurse "she had killed the baby" after putting him in his car seat with his milk bottle propped underneath him by a blanket.
During an hysterical exchange with a hospital consultant Ms Sawyer also gave the account "in car seat, bottle propped up, woke up, he was like he is."
Alex, from Gainsborough, Lincs, died after being taken to Lincoln County Hospital on October 3, 2015.
The inquest at Lincoln Cathedral Centre heard the baby boy was found with milk in his lungs but the cause of his death could not be found.
A post mortem also found Alex had two leg fractures that police concluded were 'non-accidental' – but they were unable to determine how he sustained those injuries because of the number of people who looked after him in the final days of his life.
The inquest heard Ms Sawyer gave varying accounts of the night, did not attempt to resuscitate Alex and may have delayed calling 999.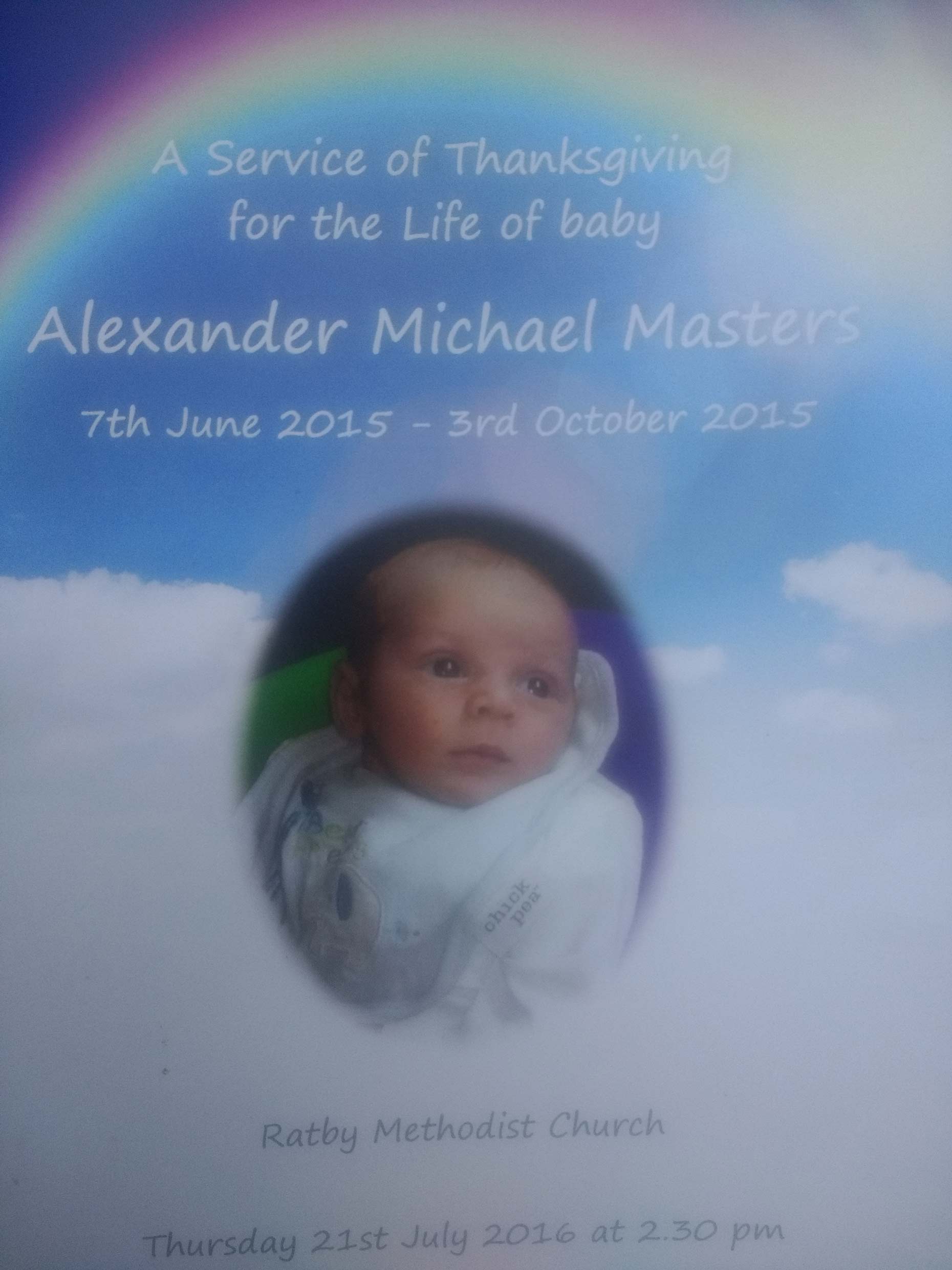 But Lincolnshire Police decided that without a cause of death there was no way to prove murder or manslaughter and that "bottle propping" was not shown to have caused Alex's death. This decision was supported by the Crown Prosecution Service.
Alex's mother, Chloe Masters, who was just 15 when she gave birth, told the inquest she would not have allowed her son to stay overnight with Ms Sawyer if she had known her more responsible daughter, Alice, was not present.
Miss Masters, from Gainsborough, Lincs, also insisted that she would never have allowed Alex to stay at the property if she had known that he was sleeping in a car seat.
The inquest heard Miss Masters and Alex's father, Michael Trotter, had only agreed to let their son stay overnight with Ms Sawyer and her daughter after Miss Masters was prescribed diazepam for chronic back pain and advised by a doctor to get some help.
Ms Sawyer also had a history of taking crack cocaine, heroin, cannabis and other illegal drugs but Miss Masters told the hearing she thought those problems were many years ago.
Toxicology tests showed there was no evidence Ms Sawyer had drunk alcohol or taken illegal drugs on the night she was looking after Alex at a flat in Lincoln.
A Safeguarding report carried out after Alex's death found GP records showed his young mum was suffering back pain and struggling to cope, and both mother and baby should have been subject of more individual help and a "Children in Need" plan.
Dr Russell Wate, who carried out the report, said parents needed to be advised that it was not safe for babies to sleep in car seats overnight or to be fed with their bottles "propped up."