Love is in the air: Grantham man proposes to his girlfriend on flight to Rome
On cloud nine.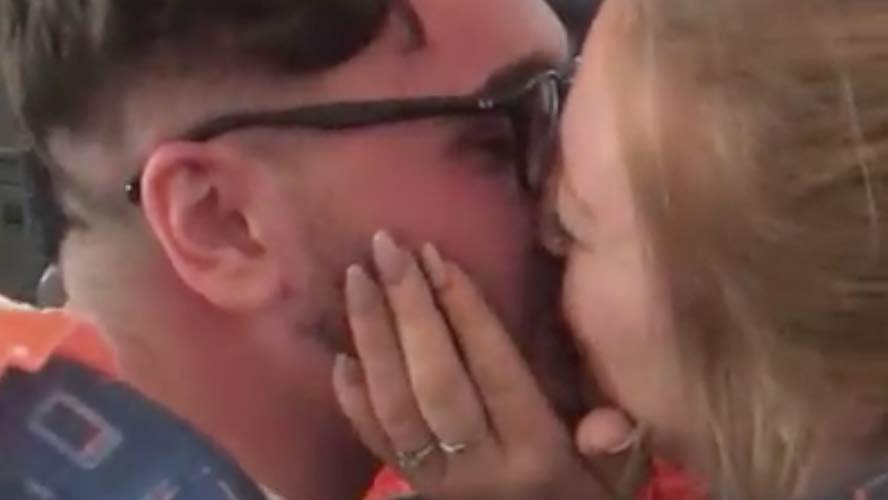 A Lincolnshire man was on cloud nine as he proposed to his girlfriend whilst 30,000ft in the air.
Ben Lilley, 22, from Grantham, was taking his girlfriend Hannah Pacey on a romantic birthday getaway to Rome when he decided to pop the question to his partner of two years.
Ben enlisted the help of the EasyJet cabin crew, and during a routine announcement Captain Richard Cornell told passengers that Ben had something to ask Hannah.
He said: "There are lots of reasons to go to travel to Rome today, lots of people having city breaks, perhaps studying, seeing family, friends or lucky enough to have a second home down in Italy.
"But on board today we have Ben and Hannah sitting in row 2D and E.
"They're down to celebrate Hannah's birthday in Rome.
"Also Ben would like to ask Hannah something else, so I'm going to hand over to Ben now and leave it up to him."
It was at that moment Ben pulled out the ring, got down on one knee and asked Hannah to marry him.
Luckily for Ben she said yes and the two kissed.
The cabin crew congratulated the happy couple and presented them with a bouquet of roses and the passengers gave them a round of applause.