February 14, 2018 9.58 am
This story is over 69 months old
A howling reunion after dog goes missing for two years
A heart warming story.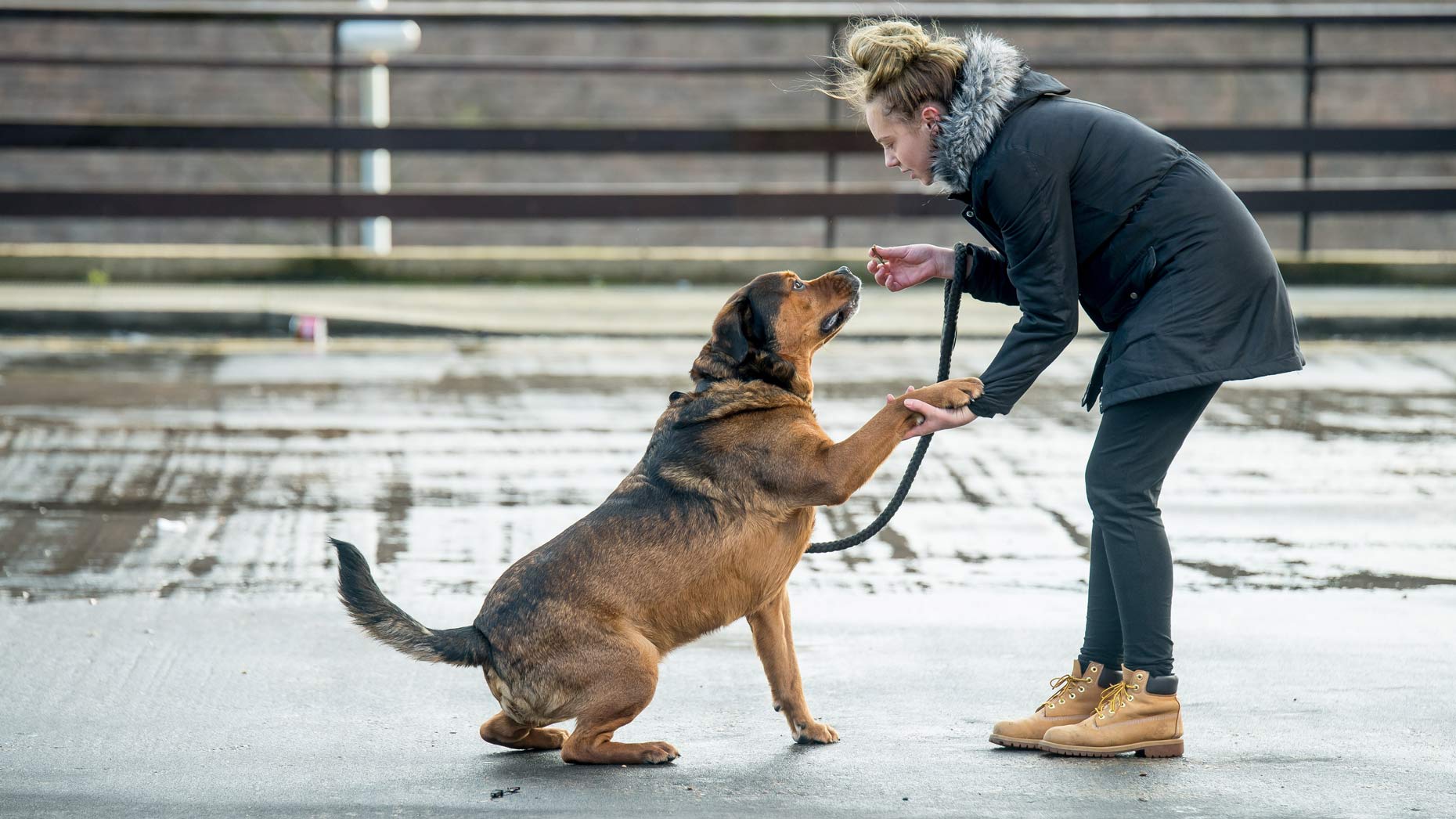 Jodie Dellow could not hold back her happiness when she was reunited with her furry friend after two years.
Jodie drove all the way to Lincolnshire from her home in East Sussex and back overnight just to collect her missing pet.
Chance, a Rottweiler/Mastiff cross, went missing from Leicester in 2016 where he used to live with Jodie's family.
Jodie and her family put up posters and ran social media campaigns to find her missing pet in 2016. She even got in touch with RSPCA and the police. However there was no response, even after she offered rewards.
South Kesteven District Council (SKDC) says that they were told about Chance when he was found tied to a gatepost in Woolsthrope by Belvoir.
Chance was saved and safely housed at local kennels with his picture surfacing on the SKDC website.
A 39 weeks pregnant Jodie was overjoyed on hearing the news and travelled immediately to Lincolnshire. Chance immediately responded to her with his puppy trick of a massive 'woof' on command when Jodie called his name.
Jodie got Chance from her mother as an eight week old puppy in 2012.
Thanking SKDC, Jodie said: "They were incredibly helpful when I phoned, did all the right things to make sure he was my dog and pulled out all the stops so that I could come straightaway and collect him."
Giving hope to every dog owner, she said: "I have a very simple message to anyone losing a dog. Never give up hope of finding them."