Lincolnshire County Council approves 4.95% council tax hike
More money for roads, but higher taxes.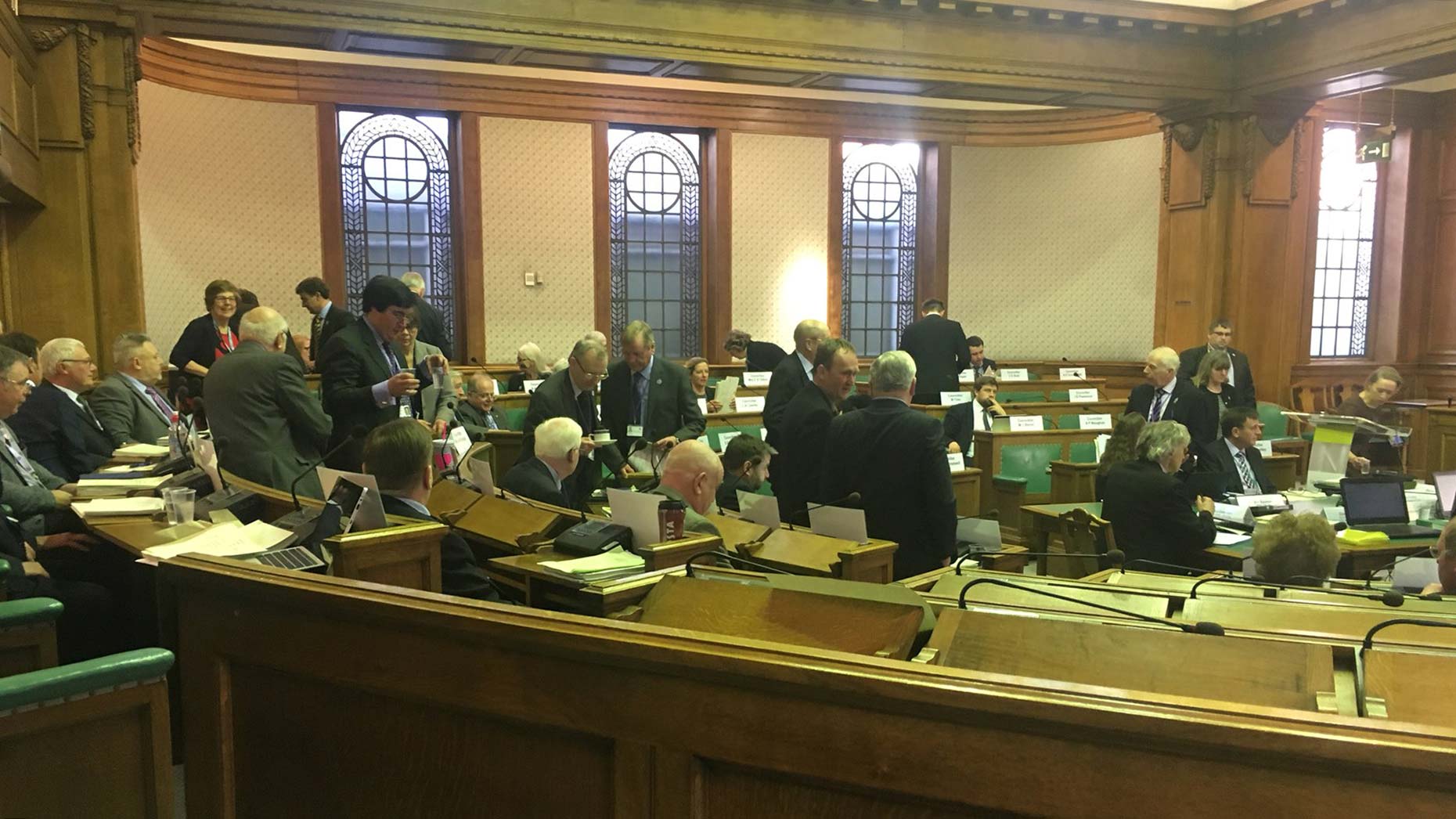 Lincolnshire County Council will increase its share of council tax by 4.95%, make substantial savings and use some of its reserves to cover government funding cuts.
Councillors approved the Conservative-led council's budget by a margin of 54 to nine at a meeting in Lincoln on Friday, January 23.
The 4.95% rise includes a general 2.95% council tax increase, which is just under the 3% maximum before the council would have to hold a referendum.
Lincolnshire County Council is also able to add a further 2% to the council tax bills to cover its responsibilities in delivering adult social care.
Band D properties will pay around £58 more a year, increasing from £1,173.42 to £1,231.47.
Despite this substantial tax hike, figures from the County Councils Network have shown that the county council will only raise £2.5 million from the extra 1% on council tax.
This is nowhere near enough to offset a reduction of £11.2 million in its core funding in 2018-19.
In addition to the tax rise, the council intends to find savings of £34 million over the next two years.
The council will also draw on £35.8 million of its reserves over the same time period.
£3.3 million from this will be put into repairing the county's roads, alongside an extra £1.7 million from central government's Pothole Action Fund.
It will also invest £8 million of capital receipts each year in projects generating revenue savings.
Between 2015 and 2020, the county has faced a 35% drop in core funding, equating to £69.4 million.
In his budget speech, council leader Martin Hill, who had earlier been called a "windbag" in jest, joked that he had not brought Boris to add his voice to proceedings, before adding that in fact he was talking about his terrier.
His speech referenced the global economy and Brexit, but focused largely on securing a fairer funding deal for Lincolnshire.
He said: "Last year we launched a 'Fair Deal for Lincolnshire' campaign, supported by MPs, parish and town councils, and the general public.
"It showed that local councils are missing out on £116 million of funding compared with the England average, or £239 per home.
"With extra funding like that, we could pay for a new bypass, hospital or major road improvement scheme, every single year.
"And we'd still have enough to fill four times as many potholes, provide all businesses with fibre broadband, and freeze council tax."
Councillor Mark Whittington, who seconded the budget, added: "We still have significant reductions in government funding and increases in cost pressures.
"We are in a good position in this county compared with Northamptonshire and Surrey due to sound and prudent financial management by our council over the last few years."
An alternative budget proposed by Councillor Robert Parker, leader of the Labour Group on the council, was rejected.
The Labour budget sought to improve social mobility for children and young people, reinstate funding worth £420,000 for the Citizens Advice Bureau and borrow to invest in a park and ride scheme for Lincoln.
Councillor Parker said: "There are many reasons not to be cheerful. It's a pay more get less budget. Council tax is going up above inflation. "It's also a get less budget."
Councillors rejected this alternative budget by a margin of 54 to eight, with one abstention.