March 26, 2018 9.24 am
This story is over 45 months old
Archaeologists find 2,000 years old remains near A1
They give an insight into Roman and Iron Age communities.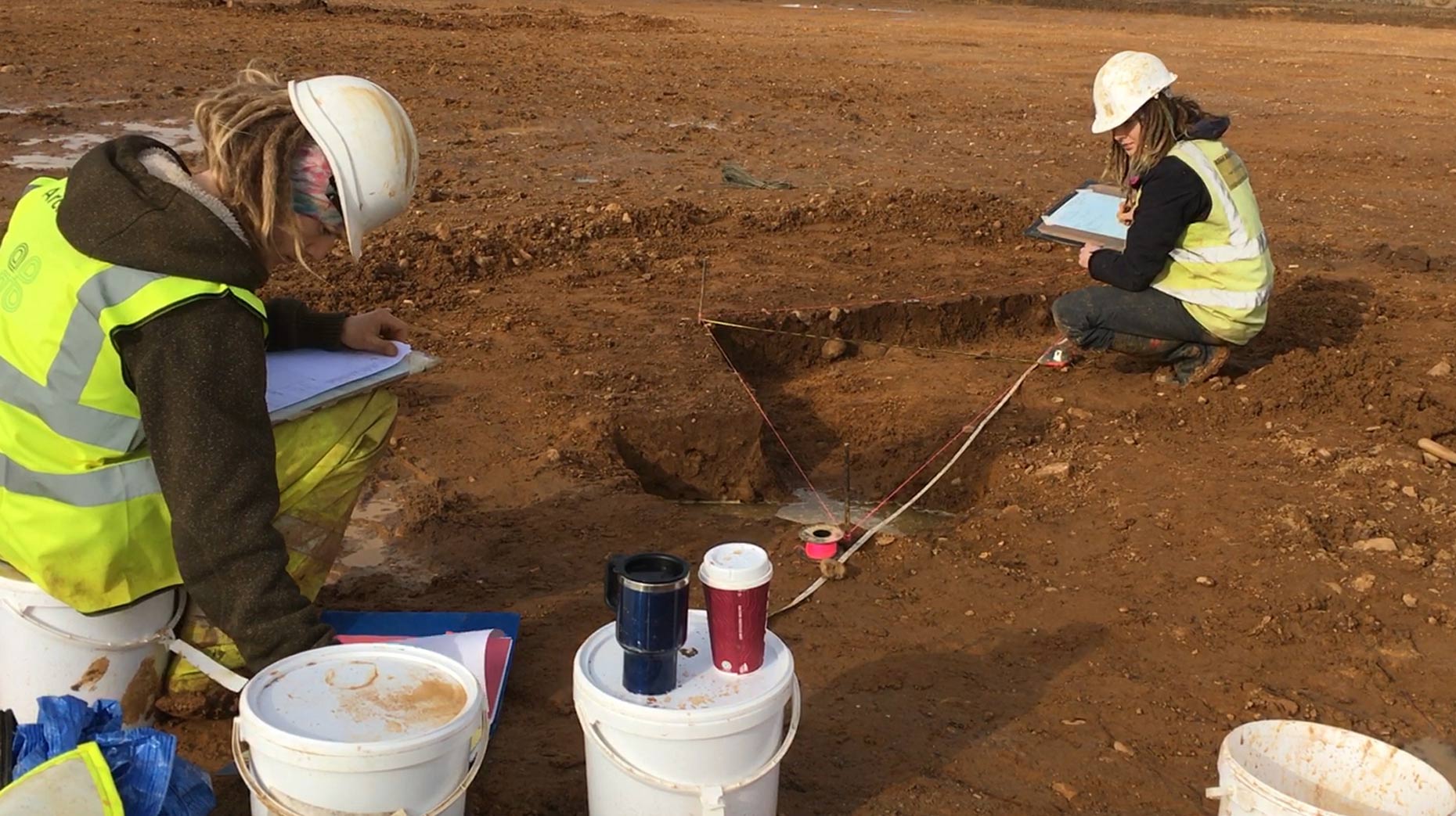 Findings dating back over 2,000 years to Roman and Iron Age times have been found during archaeological works near the A1.
As previously reported, nine weeks of archaeological investigations took place on the site of the Grantham Southern Relief Road from January until March.
The works form part of the second phase of the £81 million project which will join the B1174 to the A1 via a grade-separated junction.
Phase two of the archaeological digs uncovered findings to give an insight into Roman and Iron Age communities, settlements and landscapes in the area.
The investigations ensured that any remains affected by the new road are protected and recorded.
Once the investigation is finished, the archaeologists will catalogue, wash, dry and mark all the findings before sending them off for analysis.
A report will be prepared discussing and interpreting the evidence once results come back and all of the records and finds will be submitted to The Collection in Lincoln for long-term storage.
Allen Archaeology were contracted to research phase two of the relief road's archaeology and director Chris Clay said: "A majority of the finds we've excavated so far date back to Roman and Iron Age times, predating the development of Grantham as a settlement. In fact, a Roman road, called Salters Way, passes a short distance to the south of where we're working.
"Up to now, our main findings have been a series of pits and ditches dating back up to 2,000 years ago. A number of these contain quantities of burnt stone, possibly representing ironworking or other industrial process, while others possibly represent a former channel or watercourse that was likely a focus of activity in the Iron Age.
"We've also unearthed fragments of Roman and Iron Age pottery, along with several carved stone objects, including one saddle quern – a prehistoric tool much like a modern pestle and mortar which was used for crushing and preparing food.
"A few small scatters of much earlier Mesolithic flints have also been unearthed, which could be as much as 8,000 years old."