March 27, 2018 9.00 am
This story is over 68 months old
Lincoln dog owners warned of flesh-eating disease Alabama Rot
Be vigilant.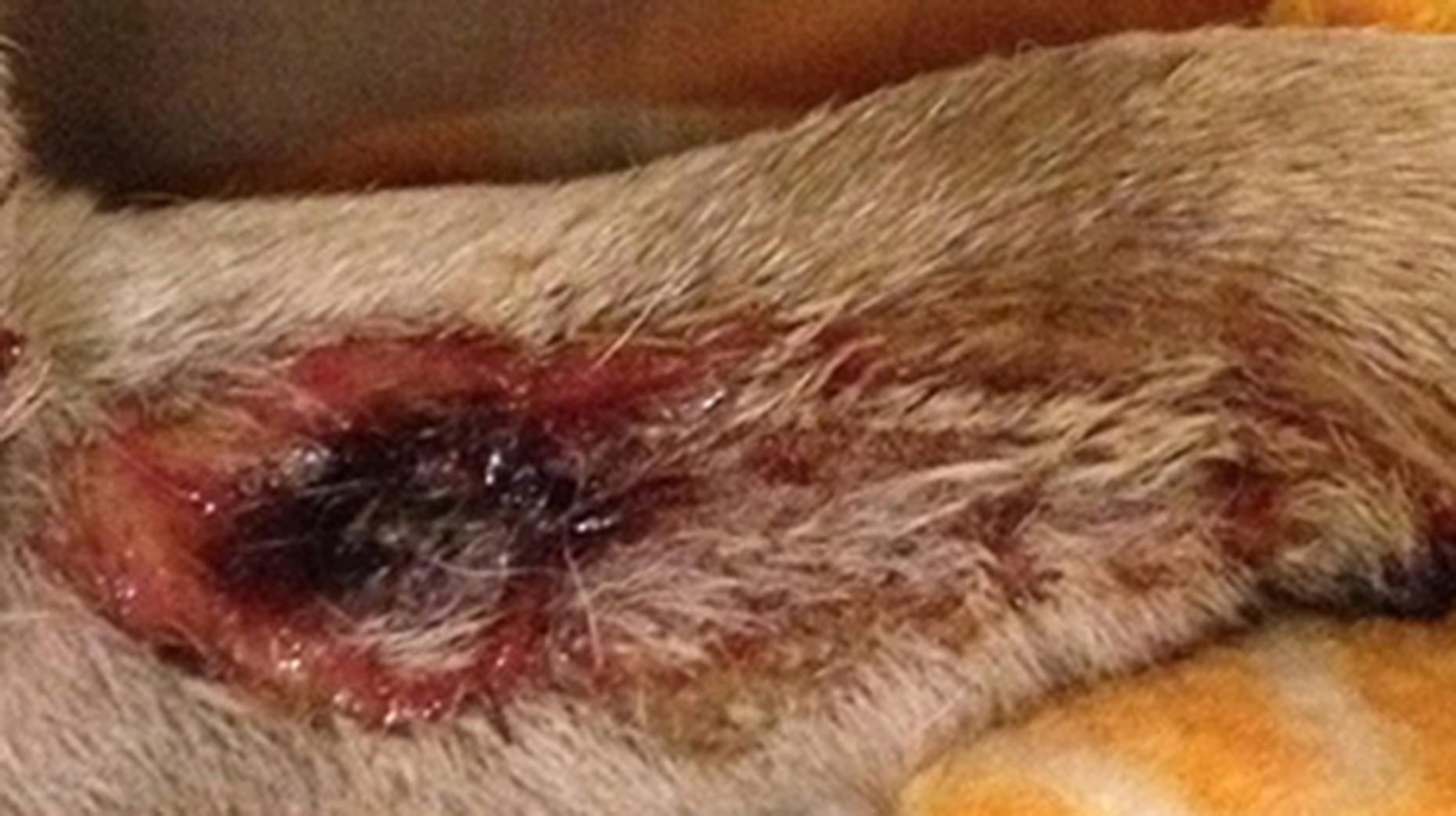 Dog owners are being warned to stay alert for symptoms of a deadly disease after a case was reported in Lincoln.
The flesh-eating disease known as Alabama Rot can be contracted from mud picked up on dogs' paws and legs during walks.
It was first detected in the UK in 2012 and is said to damage blood vessels of the skin and kidneys. The exact cause is unknown, according to Anderson Moores Veterinary Specialists.
Symptoms often lead to ulceration of the skin an severe kidney failure.
A Suspected Cutaneous and Renal Glomerular Vasculopathy (also termed as CRGV or Alabama Rot) case was reported in Lincoln at the start of 2018.
Anderson Moores Veterinary Specialists confirmed the diagnosis on March 20, among a number of other locations in the UK.
The organisation told The Lincolnite it did not have details of any specific walking location in connection with the illness, but that it would be making further enquiries with local vets.
Anderson Moores is the leading specialist in the UK, recording cases of Alabama Rot, usually through post-mortem examinations.
This brings the total number of cases to 30 since the start of 2018 in the UK.
Other cases were suspected in Axminster and Plymouth (Devon), Worthing (West Sussex), Tooting and Dulwich (London), Little Hulton and Sale (Greater Manchester), Long Eaton (Nottinghamshire) and Hayle (Cornwall).
There have been two confirmed cases in Lincoln since 2012.
Anderson Moores Veterinary Specialists warned: "We continue to advise owners to be vigilant and to seek advice from their local vet if their dog develops unexplained skin lesions/sores.
"Although an environmental trigger for this disease is suspected, this has not been proven.
"For help recognising some of the signs and to see a map of confirmed cases please visit Vets4Pets."
What does Alabama Rot look like?
Most commonly, sores are said to be found below the elbow or the knee and appear as distinct swelling.
Within two to seven days, the affected dogs develop outward signs of sudden kidney failure, which can include limiting, reduced hunger and an unusual tiredness.
Vets can run a number of tests to determine the underlying cause.