Firefighters' hope for hero colleague given just weeks to live
They raised almost £40,000 in just a few days.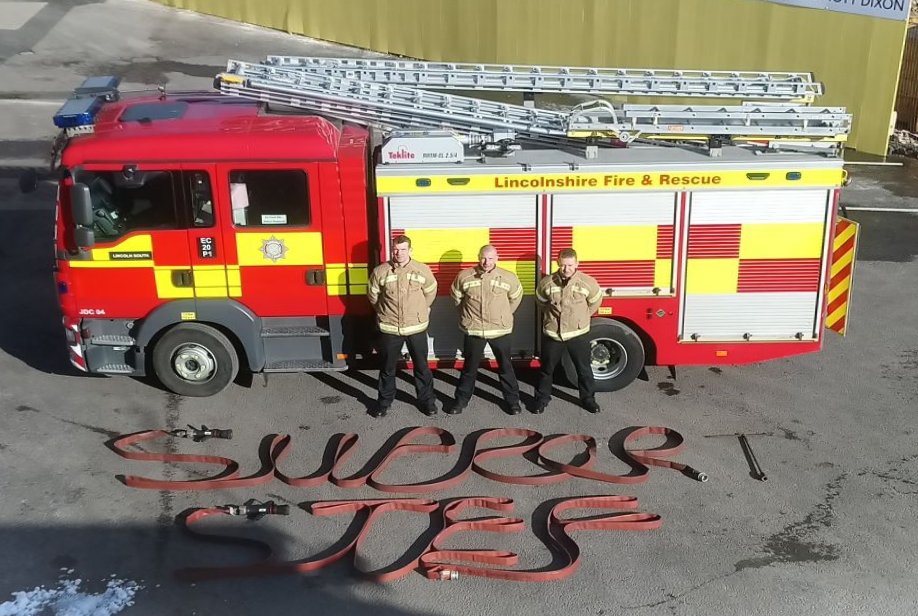 A Lincoln firefighter is calling for people to back a campaign to help a terminally ill, newly-wed colleague, who is responsible for saving many lives in the county.
Stefan Hawcroft, 29, has been a firefighter for 10 years and based in Lincolnshire for the last five years. He has attended house fires, collisions and water rescues alongside his five-strong team at Lincoln South Fire Station.
Stefan was diagnosed with a brain tumour four years ago, and he continued his work at Lincolnshire Fire and Rescue throughout his radiotherapy and chemotherapy treatment.
Sadly, recent weeks saw his condition dramatically deteriorate. His wedding to partner Rebecca Hawcroft was brought forward when the couple were given devastating news he had weeks to live and the NHS could no longer provide treatment.
Family, friends and fellow firefighters refused to give up hope, and a mission to send him to Germany for specialist immunotherapy treatment has raised almost £40,000 in just a few days. 
They need £250,000 in total.
Fellow Lincoln firefighter Kenny McLaughlin, 54, told The Lincolnite: "Stefan has been instrumental in saving many lives in Lincolnshire. He is a well-respected and energetic firefighter who has given his life to help others and make a difference.
"I am in no doubt that his conscientious professional work has made a difference in our community. He is a great guy to have on your team.
"He has given a lot to his community and has served the people of Lincolnshire well. Stefan needs a miracle and needs financial help – as he only has weeks to live."
Rebecca Hawcroft got married to Stefan three weeks ago. She spoke to The Lincolnite about their fight or further treatment.
"When the doctors told us a couple of weeks ago that he only has four weeks to live, it was very difficult to believe. You can either accept something like that or choose to fight it – we are fighting it.
"We got married three weeks ago, and we had a wonderful time. Stefan even managed to walk down the aisle without any assistance.
"The fundraising has been a massive community effort between the people we know in Lincoln and in Derby. We have been overwhelmed by the effort people have been putting into raise money.
"It goes to show the amount of love and support that Stefan has around him."
Find out more about the fundraising appeal here.