March 29, 2018 2.09 pm
This story is over 68 months old
Martin Hill: Potholes and road maintenance are a top priority 
More money is needed to fix all the roads.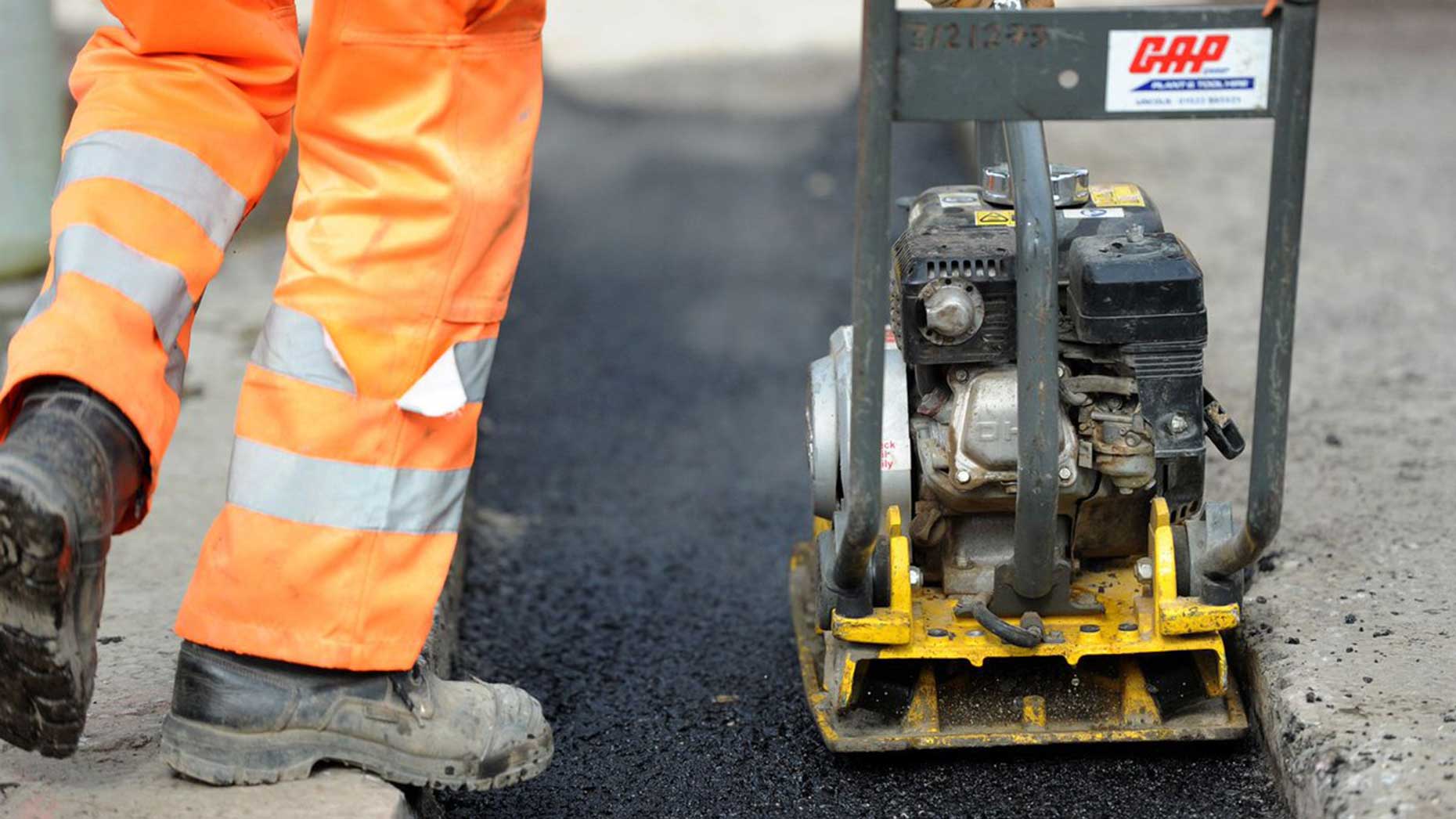 There's no doubt about it – this has been one of the harshest winters in recent years. And while the calendar may be telling us that spring has officially begun, the chances are that there may be more cold weather to come.
This is one of the reasons why our battle to fill in potholes is even tougher than ever with the freezing temperatures playing havoc with the state of our highways.
You don't need to be reminded that Lincolnshire is a vast rural county with a road network covering 5,500 miles.
When I am out and about talking to residents, reading local news or keeping an eye on social media, it's clear that potholes and the state of our roads in general is a huge talking point.
At present 25 gangs are out filling an average of 250 potholes a day. The number of enquiries we've received this year has tripled compared to the average over the past four years, with over 3,000 reports per month since the beginning of 2018.
In addition, we have literally worked around the clock during the snow – sometimes sending our gritters out to do back-to-back runs to try to keep our routes clear.
This year will see an extra £12.4 million being ploughed into Lincolnshire highways repairs and improvement. This includes an additional £3.4 million from the government's pothole action fund to repair local roads that have been badly affected by recent winter weather.
However, this is still nowhere near the sum needed to deal with the county's £300 million backlog of repairs.
That's why we're calling on the government for fairer funding for Lincolnshire. If councils here received the average funding for council areas in England, the region would benefit from £116 million of extra funding for services every year. £15 million would enable us to fill in four times as many potholes.
We would also like to be awarded a share of road and fuel tax so that we could directly spend this on highways maintenance.
Understandably, we focus our efforts primarily on the main roads that get the most use and are vital to the day-to-day lives of tens of thousands of people. Dangerous defects are fixed as a matter of urgency, with other issues being prioritised and dealt with as resources allow.
That's why we are above the national average when it comes to our A, B and C roads. Of course, that means there is less money to spend on Lincolnshire's quieter, rural back roads, but they are certainly not forgotten.
In recent years, we've been using an innovative technique in which the top surface of the carriageway is 'recycled' to give such roads a new lease of life, and at a lesser cost than traditional resurfacing methods.
We have people out inspecting our highways regularly, but with such a large area to cover it's impossible for our officers to be aware of every single issue at any one time.
So we actively encourage people to get in touch when they find a pothole or other defect. You can report a highways fault online or call 01522 782070.
— Councillor Martin Hill is the Leader of Lincolnshire County Council