March 28, 2018 5.10 pm
This story is over 45 months old
Personal trainer jailed over drug and fraud offences used to pay for high life
He was found with drugs, criminal property and weapons.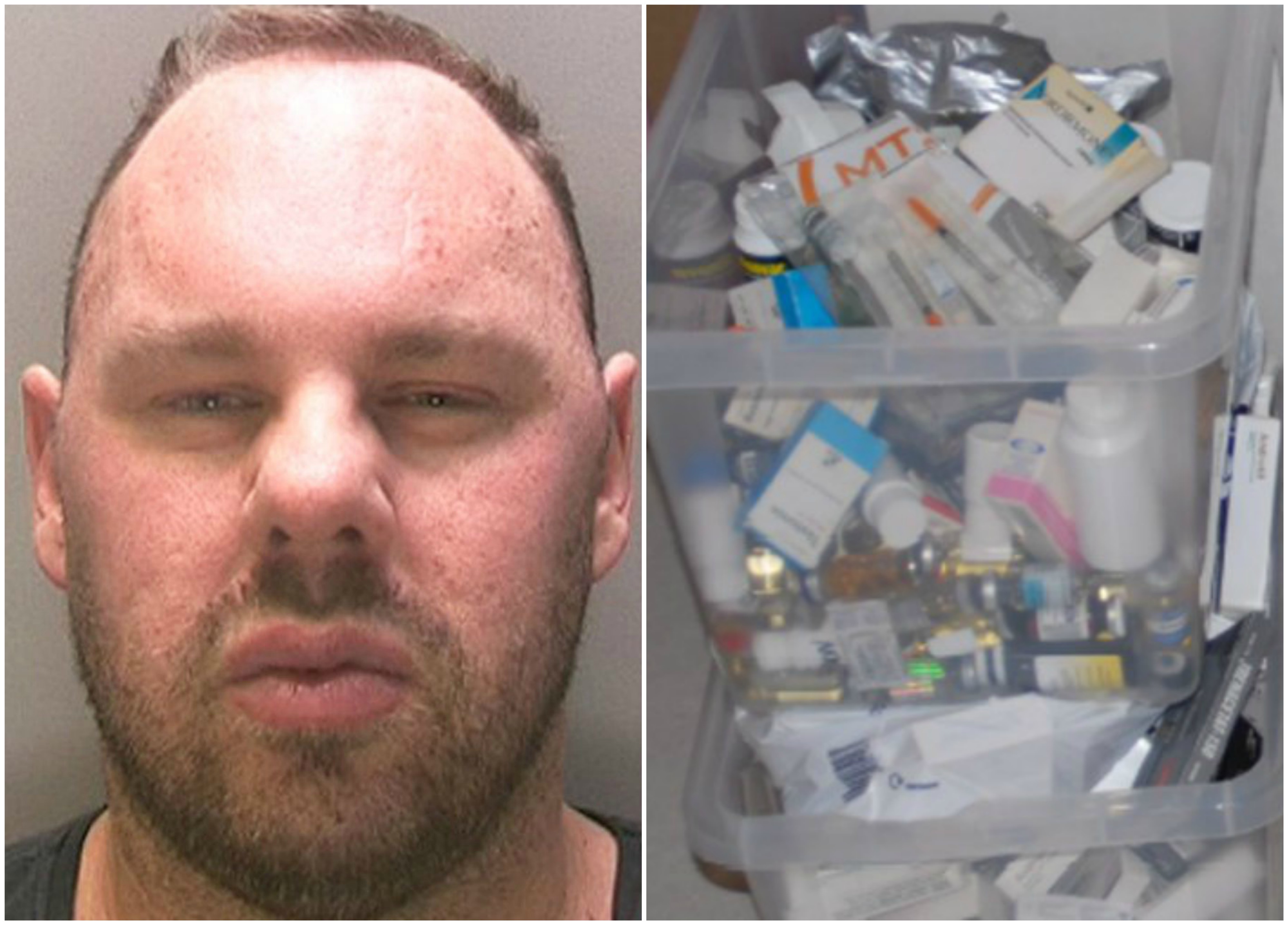 A 37-year-old personal trainer has been jailed for a number of offences including money laundering, drug dealing and fraud to pay for a lavish lifestyle in Burton Waters and Navenby.
Philip John Dyer (known as Jamie Dyer), of Ellisons Quay, Burton Waters, was given a six-year sentence at Lincoln Crown Court after pleading guilty to offences including the supply of the Class A drug cocaine, possession of criminal property, possession of weapons, money laundering and numerous fraud offences between 2011 and 2016.
After receiving information about a BMW M4 being obtained from a car company in Essex by deception in April 2016, police officers located and seized the vehicle from Dyer's address at Burton Waters.
Police also raided his home address at Manor Farm, Navenby, on November 7 2016 and found boxes of drugs including 76gs of cocaine with a street value of £2,800 together with 2,000 diazepam tablets inside a tub.
A further 278gs of cocaine with a purity of 82% was also found and Dyer was then arrested on suspicion of possession with intent to supply controlled drugs.
A search of the property also found that Mr Dyer was in possession of two high powered vehicles, both obtained by fraud and deception.
He was also in possession of controlled class A and B drugs, a large amount of cutting agents, some stun guns and mobile phones.
Mr Dyer was charged with supply of Class A and B drugs, possession of weapons, money laundering and numerous fraud offences and pleaded guilty to these offences at trial.
Philip Plant, prosecuting, said that the cocaine was capable of being bulked up with a cutting agent to make a kilo of the drug available for sale.
He told the court: "He was allowing the premises to be used as a warehouse for a significant amount of drugs. He was clearly a very trusted member of the operation."
Mr Plant said Dyer was also involved in a series of frauds to obtain high performance cars including a £62,000 Mercedes and another worth £53,000.
He also obtained high value Porsche and Mercedes vehicles. The cars were bought on credit by James Dunsby who claimed he was earning £57,000 a year as a design manager although he held a different position working for an upholstery firm at a salary of £22,000.
Dyer made repayments on the vehicles but an investigation began after he defaulted on one of the payments. The vehicles were later recovered although the finance companies lost about by more than £35,000.
Mr Plant said that Dunsby provided the false information and documents which enabled the fraud to be carried out.
The subsequent investigation revealed that Dyer had stashed away a quarter of a million pounds cash in bank accounts held in the names of other people.
Mark Watson, for Dyer, said his intention was to sub let the cars
He said: "It was not a fraud designed to take ownership of these vehicles. Each vehicle was returned in a proper and good condition."
He also said that Dyer was acting as a warehouseman for the cocaine and was not involved in either the preparation of the drug for sale or supplying.
"This arose out of a debt to persons the defendant knows to be dangerous."
Investigating Officer DC Cath Bolland said: "We found out very quickly that Dyer was the controlling influence in a scheme to launder money earned through illegal activities, including the supply of Class A and B drugs.
"Dyer was able to fraudulently lease high powered, prestige motor vehicles for many years which were funded by his criminal enterprise. To facilitate this he had access to bank accounts that were fraudulently set up in the names of close family members.
"His property was searched, and inside we found substantial evidence of his criminal activities, including class A and B drugs, and three stun guns. This was a complex investigation, where the offender got away with living a life of luxury made from illegal activities for many years, and needed to be put before the courts."
James Dunsby, 35, of Derbyshire was sentenced to a 14-month sentence suspended for two-years and ordered to do 200 hours of unpaid work after being charged with conspiring to commit fraud by false representation, for his part in conspiring to help Dyer gain the BMW M4 and a Porsche Panamera between 2015 and 2016.