March 28, 2018 4.42 pm
This story is over 68 months old
Four more prosecuted for illegally climbing the Humber Bridge
Paying the price.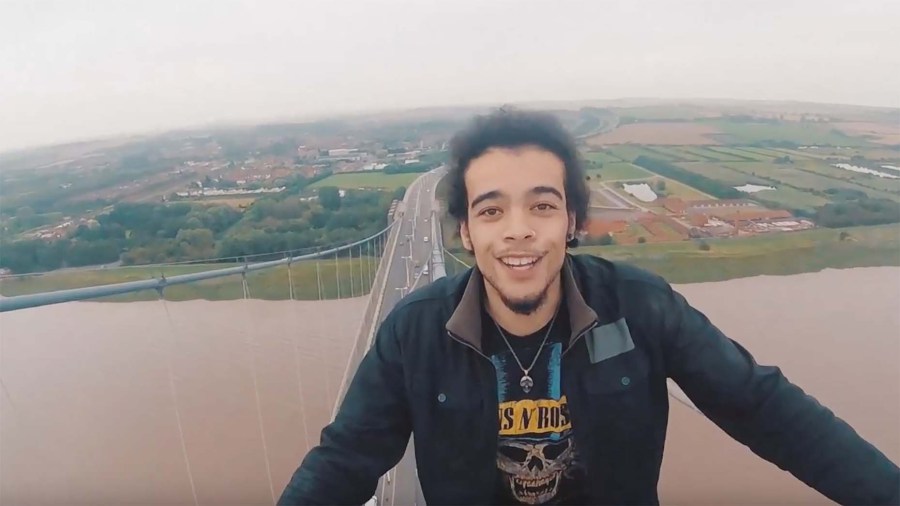 Four more people have been prosecuted by the Humber Bridge Board for illegally climbing the structure without permission.
As previously reported YouTuber Jay Swingler captured footage of two young people climbing the bridge before being spotted by the police, and he is among those to be prosecuted.
Mr Swingler, Axel Grassi-Havenen, Peter George Taylor and Jesal Parshotan were prosecuted for breaching the board's by-laws, although none of the defendants appeared at the hearings at Hull Magistrates Court on Friday, March 23.
Swingler and Grassi-Havnen attempted to climb the bridge on July 26, 2017, before days later Taylor and Parshotan illegally scaled the structure on August 1.
Swingler and Grassi-Havnen both pleaded guilty to trespass. Swingler was fined £135 and ordered to pay costs of £125 plus a victim surcharge of £30. Grassi-Havnen was fined £100, ordered to pay costs of £125 and a victim surcharge of £30.
Taylor and Parshotan were each fined £235 and ordered to pay costs of £125 and a victim surcharge of £30.
In January 2018 daredevil BMX rider Ryan Taylor was fined £400 and ordered to pay £125 so the Humber Bridge Board has now successfully prosecuted five individuals for unauthorised access to the bridge infrastructure.
Chief Executive of the Humber Bridge Dr Kevin Moore said: "As these prosecutions demonstrate, we take a zero-tolerance approach to people illegally climbing the Humber Bridge.
"We want people to understand how dangerous these actions are to themselves and other members of the public."
A Polish man recently performed a daring handstand at the top of the Humber Bridge before publishing a gut-churning video of the acrobatic feat online, but none of this seems to have stopped people from their climbing antics.