Heroin addict jailed for 'heartless' offences against elderly men
She as jailed after admitting theft, burglary and breaching a suspended jail sentence.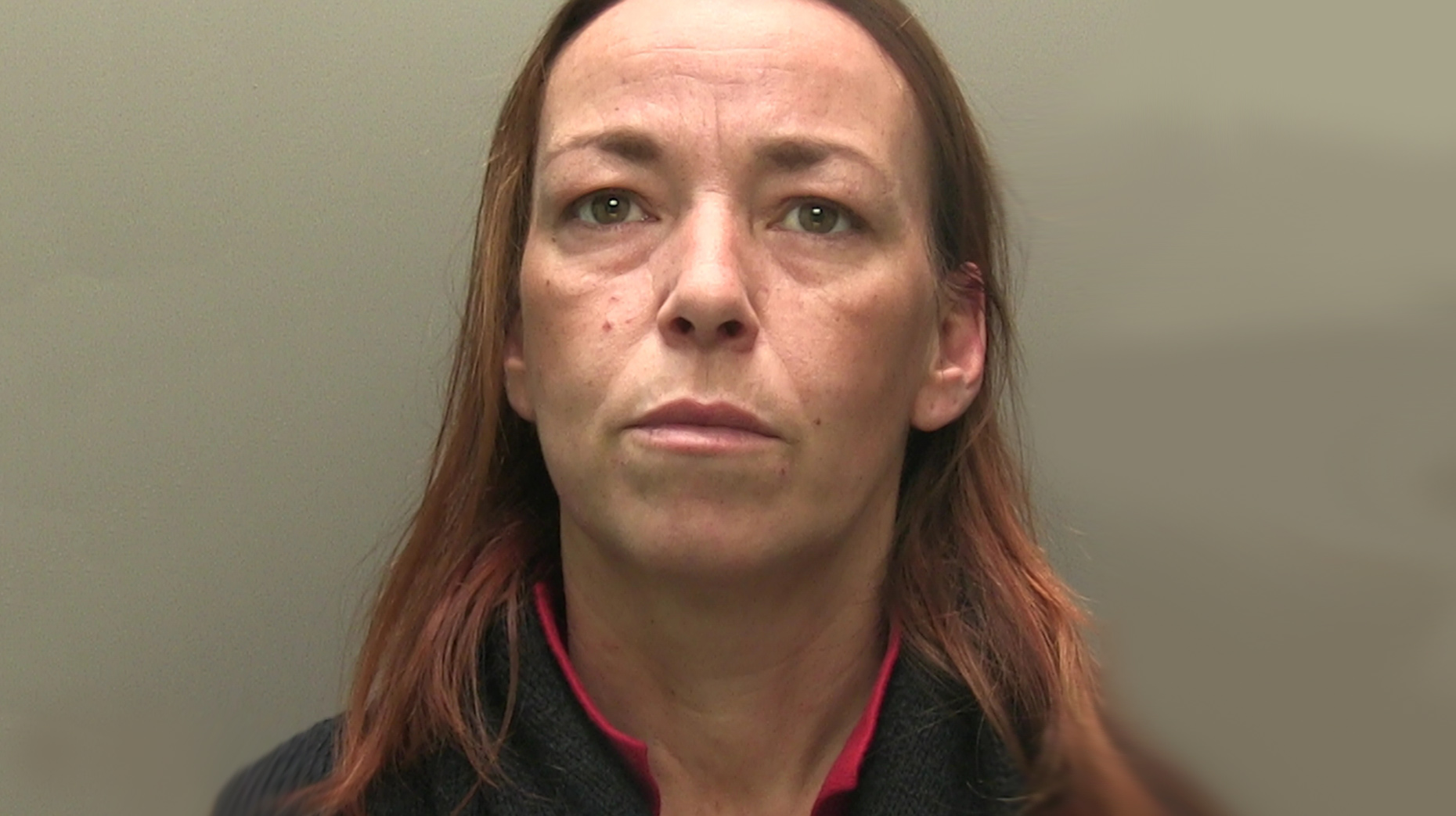 A heroin addict was today jailed after admitting to carrying out "heartless" offences against elderly men who offered to help her.
Suzanne Betts' victims took pity on her after she sought help from them, claiming to be in distress.
Rosemary Kavanagh, prosecuting, told Lincoln Crown Court that Betts met her first victim in a Skegness pub where he had stopped off on his way home from shopping.
Miss Kavanagh said: "The defendant said she had lost her home, had nowhere to stay and her benefits had been stopped. One of the men took pity on her and said she could stay for one night but made it clear it was only for one night."
Betts went back to the man's house but later asked to use the upstairs bathroom.
Soon afterwards the man found Betts inside a bedroom but when challenged she said she could not find the bathroom.
Later she went upstairs again and was found inside a second bedroom.
This time the man carried out a check and discovered his late wife's jewellery box had been emptied. He confronted Betts but she denied she had taken anything. The man searched her bag , without finding any of the jewellery, and then told her to leave.
Afterwards the man discovered 12 rings, including his late wife's wedding ring, together with a gold necklace were missing.
Miss Kavanagh said that a couple of days later Betts approached an elderly man at his home in Phillip Grove, Skegness, claiming she was ill and he allowed her in for a glass of water.
"She was very polite and he thought she did not look like somebody likely to take advantage.
"He went to get her a drink and while he was out of the room she rifled through items and took £25 off the mantelpiece.
"He challenged her but she said she hadn't taken it and pushed him. He fell backwards into the chair and she ran out of the house and away."
Betts, 40, of no fixed address, admitted burglary on February 21 this year and theft on February 24. She also admitted breach of a suspended jail sentence imposed in September 2017 for shoplifting. She was jailed for a total of 12 months.
Judge John Pini QC told her: "These offences were opportunistic but in each case they were really quite heartless crimes."
Alison Summers, in mitigation, told the court: "These offences took place at a time when she was essentially homeless, without any money and had a significant heroin addiction. She was desperate.
"These matters are very different to anything she has done before."
Miss Summers said that Betts was remanded in custody following her arrest and has since in undergone a programme to withdraw from drugs.
She added: "To all intents and purposes she is free from heroin. For the first time in ten years she has a positive view of herself and her life."