April 24, 2018 5.59 pm
This story is over 48 months old
Lancaster Bomber sculpture off the A46 Lincoln approved
A gateway to Lincoln.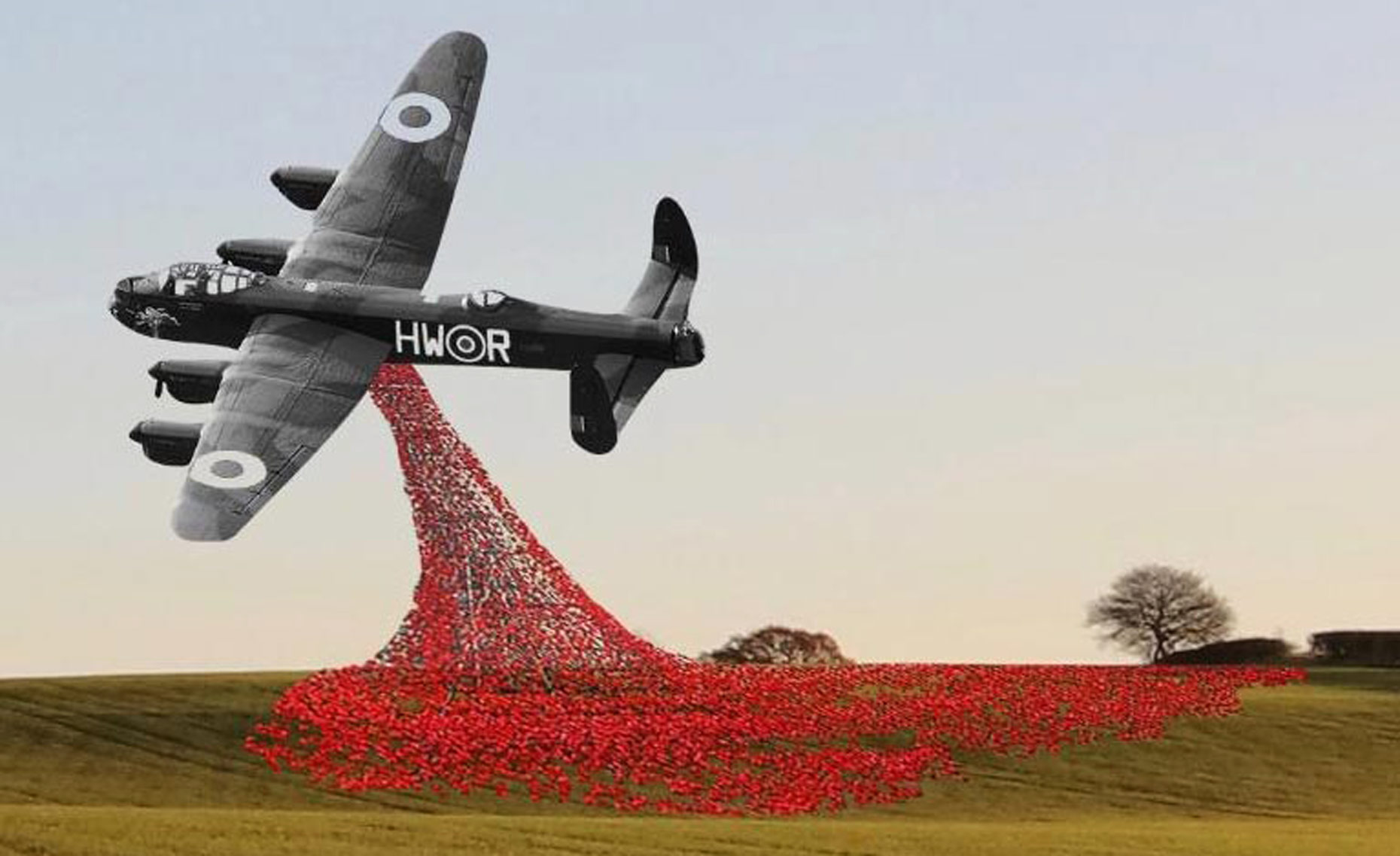 Councillors have backed plans for an iconic Lancaster Bomber sculpture next to the A46 into Lincoln which will welcome visitors to Lincolnshire.
Members of the North Kesteven District Council planning sub-committee gave the green light for the plans which would see proposals for the full-size art installation on land at Brills Farm just off the A46 in Norton Disney.
The vision for Lincolnshire's answer to the Angel of the North was revealed in November 2017, with The Bomber County Gateway Trust hoping to bring the project to fruition this year – the 100th anniversary of the RAF.
The 26 metre long sculpture will be mounted on a steel frame to give the impression that it is in flight.
No car park would be created, but a viewing area will be considered.
Guided tours for school children or other people interested are planned for the future.
The local area is home to a number of crash sites and one of the owners of Brills Farm has a direct descendant who was pivotal in establishing the RAF.
Sophie White, co-owner of the application site, is the great-great-granddaughter of Frank Hedges Butler who formed the Aero Club in 1901 with Charles Rolls of Rolls Royce fame.
The Aero Club became the Royal Aero Club in 1910, which led to the formation of the Royal Flying Corps in 1912, which in turn became the Royal Air Force in April 1918.
Neighbours have been almost universally supportive of the sculpture, with 57 writing to the council to back the plans.
Ken Sadler, trustee of the Bomber County Gateway Trust and agent for the application, said that he was delighted with the result.
"I'm very please but not entirely surprised considering the amount of support we have had," he said.
"The location of it is unique, it's on the county border, and Lincolnshire is known for being flat and it will be a very welcome symbol for people who enter the county."
Mr Sadler added that the trust needs to raise £100,000 to fund the project and has reached around £30,000 so far.
"We need to get people to dig a little deeper, but we have got a willing team of engineers and constructors on standby ready to build it," he said.
The trust has also said that it will look at providing a viewing area for the sculpture on Newark Road once it is complete.