April 23, 2018 2.30 pm
This story is over 41 months old
North East Lincolnshire Council elections: Councillors tackle the hot topics
Local parties leaders tackle the hot topics in North East Lincolnshire.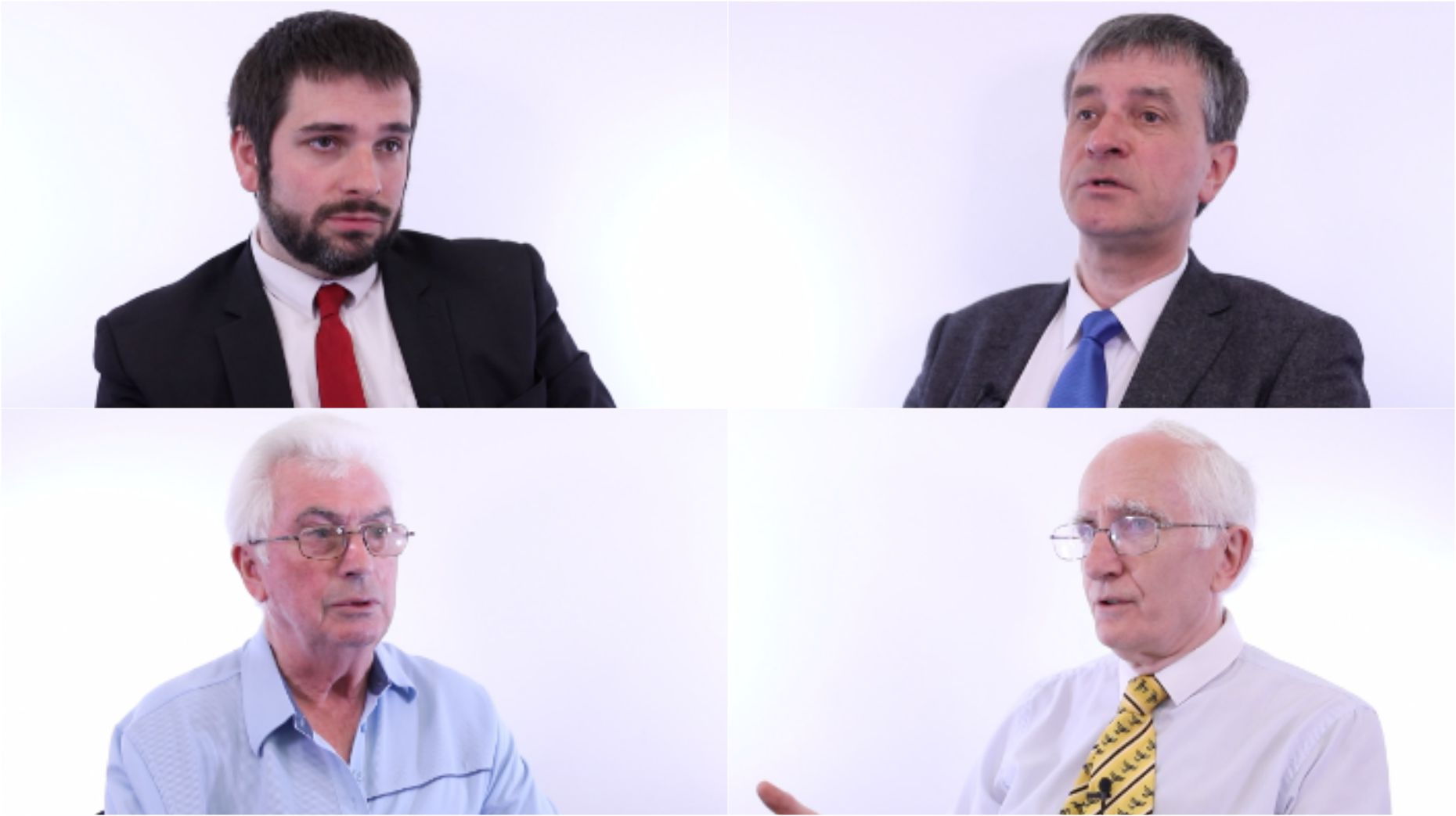 North East Lincolnshire residents go to the polls on May 3 to elect 16 councillors to represent them.
Ahead of election day Lincolnshire Reporter spoke to Cllr Matthew Patrick (labour), Cllr Philip Jackson (Conservative), Cllr Stephen Beasant (Liberal Democrat) and Cllr John Stockton (UKIP).
Representatives from the local parties were asked about the main issues facing the region, such as the regeneration of Grimsby, the Toll Bar roundabout and crime levels.
North East Lincolnshire Council is currently a minority-run authority with 17 Labour councillors, 15 Conservative, five Liberal Democrats, three UKIP and one independent.
There will be an election for one councillor in 15 wards across the region.
However, in the ward of Immingham, there will be two councillors elected due to the death of Cllr Mike Burton.
The minority-led Labour group will be looking to hold control of the council while the Conservatives want to regain power.
The election is expected to be close in North East Lincolnshire and run on contentious topics.
Controversial plans to remove a roundabout at the Toll Bar junction will be a hot topic on the election campaign.
Councillors voted to defer the plans back to the council's cabinet at a recent full council meeting after a petition of more than 1,000 signatures was signed by residents.
Elsewhere, plans to regenerate Grimsby and Cleethorpes are also expected to be on the election agenda.
Recently, the council announced that £7.2million will be invested into Cleethorpes in order to retain tourists.
The plans look to improve the street scene and implement public art into the town centre.
Watch our interviews with the councillors to find out more on the issues affecting the region.
The candidates for the 15 wards in North East Lincolnshire are as follows.
Croft Baker
James Barker – Green Party
Clive Colam – UK Independence Party
Carole Doherty – Labour Party
Oliver Freeston – Conservative
East Marsh
Stephen Beasant – Liberal Democrat
Ronald Bull – Independent
James Chaudry – Conservative
Mark Gee – Labour Party
Catherine Harper – Green Party
Phillip Moulson – UK Independence Party
Phil Tuplin – Trade Unionist and Socialist Coalition
Freshney
Stefan Allan – Labour Party
Barry Fisher – UK Independence Party
Andrew Lingwood – Green Party
Val Pow – Trade Unionist and Socialist Coalition
Callum Procter – Conservative
Haverstoe
Margaret Cracknell – Conservative
Jack Rodwell – Labour
Steve Roper – Green Party
Heneage
Chris Nichols – Labour Party
Val O'Flynn – Trade Unionist and Socialist Coalition
Mark Smith – Conservative
John Stockton – UK Independence Party
Humberston and New Waltham
Stephen Harness – Conservative
Sean Willis – Labour Party
Immingham
David Bolton – Labour Party
Charlotte Emmerson – Green Party
Marian Jervis – Labour Party
Karen Swinburn – Conservative
Stewart Swinburn – Conservative
Willie Weir – Independent
Park
Julian Best – Trade Unionist and Socialist Coalition
Tony Blake – UK Independence Party
Christina McGilligan-Fell – Liberal Democrat
Sheldon Mill – Labour Party
Paul Silvester – Conservative
Jacqueline Vessey – Green Party
Scartho
Peter Bailey – Labour Party
Beckey Brumpton – UK Independence Party
David De Freitas – Liberal Democrat
Lia Nici – Conservative
South
Paul Batson – Conservative
Jane Bramley – UK Independence Party
Loyd Emmerson – Green Party
Deborah Hill – Independent
Tim Mickleburgh – Labour Party
Sidney Sussex
Tanya Brasted – UK Independence Party
Andy Dickson – Green Party
Steve Holland – Conservative
Debbie Rodwell – Labour Party
Waltham
Nick Pettigrew – Conservative
Karl Quibell – Labour Party
West Marsh
Anna-Karina Gregersen – UK Independence Party
Dave Mitchell – Trade Unionist and Socialist Coalition
Gemma Sheridan – Labour Party
David Townend – Conservative
Keith Watkin – Independent
Wolds
David Hasthorpe – Conservative
Ian Rodwell – Labour Party
Yarborough
Keiran Barlow – Trade Unionist and Socialist Coalition
Liudmila Berezina – UK Independence Party
Matthew Brown – Labour Party
James Cairns – Conservative