April 6, 2018 1.02 pm
This story is over 48 months old
Tribute to Red Arrows engineer at RAF charity football match
A fitting tribute.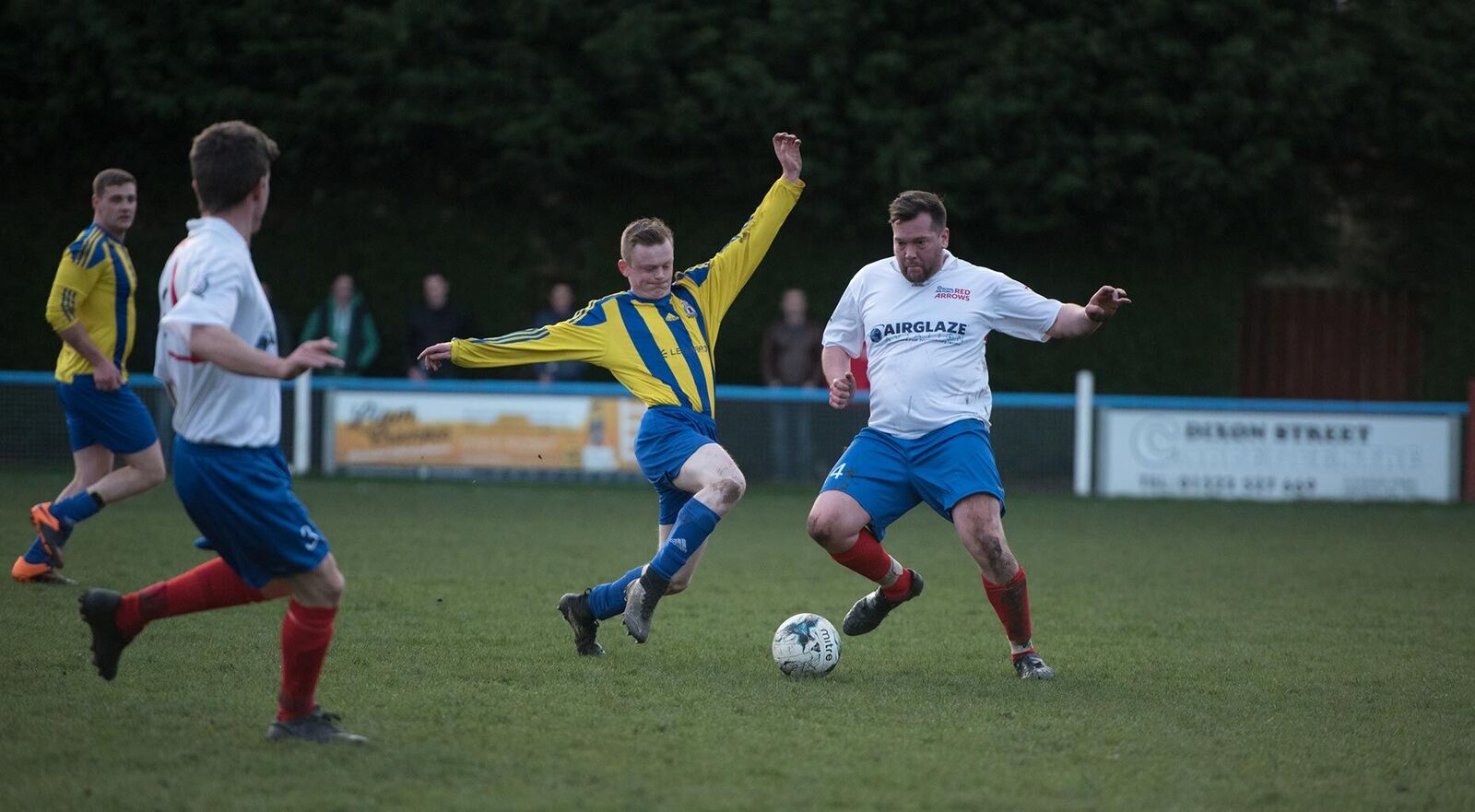 A charity football match between the Red Arrows and Coningsby 3(F) Squadron paid tribute to Reds engineer Corporal Johnathan Bayliss who died in a tragic crash last month.
The football game took place at Lincoln United FC on the evening of Thursday, April 5 and raised more than £800, which will be split between the Children's Air Ambulance, International Bomber Command Centre and Prostate Cancer UK.
A minute's silence was observed by all, followed by a round of applause prior to kickoff as both teams and spectators remembered and celebrated Corporal Bayliss' life.
The 41-year-old died in an aircraft incident at RAF Valley in March – on the same day the charity football game had originally been planned.
It was decided the rescheduled match would be in his memory.
At the match, the Red Arrows team won the toss and kicked off.
Both teams fielded a 4-4-2 formation and battled to settle into the game first.
Players from 3(F) Sqn managed to enjoy a fair amount of possession in the first 10 minutes of the match, before clinching a goal from a set-piece to take an early advantage.
The Red Arrows, not feeling they deserved to be a goal down, picked their game back up quickly and started to play some good football. Both teams were threatening the other's keeper but neither side were able to score again in the first half.
Corporal Phil Broadbent, the Red Arrows' Team Captain, said: "Ten minutes before half time we felt we were starting to have more of the possession but we couldn't break down the strong defence of 3 Sqn."
Realising a change was needed, the Red Arrows decided on a switch to a 4-5-1 formation.
This gave them the edge as the second half progressed with them able to press 3(F) Sqn back. The Red Arrows were not able to convert this pressure into a goal.
With the Red Arrows pushing forward to try and remove the deficit, they were left vulnerable to the counter attack. It cost them, as 3(F) Sqn got a second goal through a counter attack.
The Red Arrows' players again tried to pick themselves up but struggled to create any real chances. 3(F) Sqn came close in the last few minutes of the game but the Reds' keeper, Senior Aircraftman (Technician) Jordan Thorburn, pulled off a great save to tip it over the bar.
The referee blew the final whistle with the game finishing 2-0 to 3(F) Sqn.
Sergeant Will Allen, Red Arrows Circus Leader for 2018, said: "It was a disappointing result for us but we all knew that the real reason we were there was to raise money for worthy charities and also to bring together the friends and colleagues of Jonathan and remember him in our own way."