April 10, 2018 4.52 pm
This story is over 67 months old
Voice of Lincoln: Is there enough for young people to do in the city?
Is there enough to do for young people in Lincoln?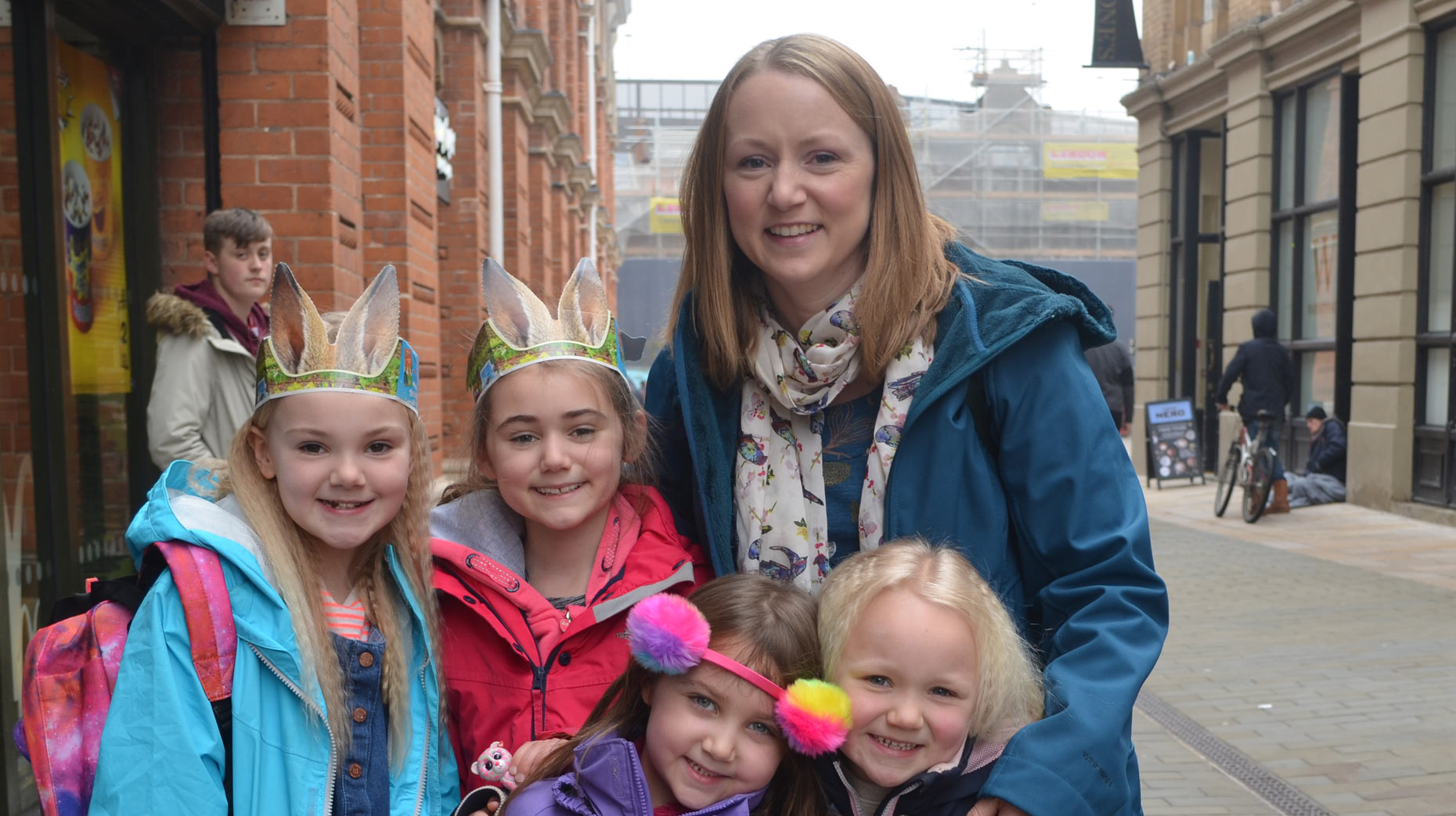 It's been a relatively wet and dreary Easter holiday for school children in Lincoln, meaning some have been sticking to indoor activities. We asked people on the High Street if there are plenty of spaces and leisure facilities in the city to keep young people and teenagers occupied.
Last week, the Luminarium inflatable dome at the University of Lincoln proved a hit, with thousands of visitors taking the opportunity to take part in an unusual and creative experience.
Hundreds of families flocked to the Lincolnshire Showground too for the annual Countryside Lincs event.
Some readers however suggested there is a gap in the Lincoln leisure offering for young people and teenagers.
One person noted the Cornhill McDonald's had become "like a youth club in the holidays", others called for "more outdoor spaces and parks".
Some youngsters however told The Lincolnite they were never short of interesting things to do in the city.
'More play areas needed'
"There are not many decent outdoor parks, or indoor play areas at the top end of Lincoln, rather than just all the way through town", said Rowena Harrop, 39 in the Cornhill area.
"Soft play indoor all-weather play areas would be good for all ages, and more restaurants with play areas in to keep the kids happy."
Dawn Plaskett, 35, told us: "There are a few bits and pieces to do, but not as many things for young kids such as in-house play areas near restaurants. There are some carousels and reds in the centre and they do things in the St Marks area, but nothing's permanent."
---
'I'd like more outdoor spaces'
Nathan Loveridge, 18, said: "It would be good to have more parks and open space. There are places like the Arboretum and Boultham Park, but there are not really any city centre spaces to relax and chill out.
"St Marks is getting redone so that's going to bring more stuff in, but there should be more space for recreational leisure."
Libby Hennell, 17, agreed. She added: "There isn't enough to do. When I come into Lincoln I only go to the cinema or out for a meal.  We need more activities for young people and more outdoor things."
---
'Not enough advertising'
Dad Andrew Whitehouse, 51, argued that there was plenty to do, but that his family had trouble finding out about events: "I think there's loads to do in Lincoln and Lincolnshire, but you have to do a lot of digging about to find it, it's not well advertised."
Son Isaac, 13, said: "I think all of the historical sites are nice and also the open Lincolnshire days are good where you can have it for a more discounted price."
---
Lincoln is good, Grantham is 'boring'
Chris Price, 33, travelled from Grantham to Lincoln for a better family day out. "I think Lincoln's alright.
"We come here shopping pretty much all the time because Grantham is boring, there is nothing to do around Grantham, so we have to travel just to have a good day out.
"In Grantham, getting a Primark would be nice so we didn't have to travel to go shopping. We need less charity shops and pubs and more activities in Grantham."
---
'Plenty to do in Lincoln'
Friends Sam and Max, both 15, said they were never stuck for ideas in Lincoln. Sam said: "There's definitely enough to do such as going to watch football matches, going to the cinema and around shops."
Max added: "There's enough to do in Lincoln like shopping and going to the cinema. I'd say there's enough variation. For a teenager it's fine."
---
'More shops please'
Karen Barrett, 66, said: "I think we could do with a few more shops. A lot of our big shops have closed so a lot of people are having to shop online more.
"I don't mind that, but it's nice to go shopping and see what you're buying so I do think we could do with some more shops in Lincoln."