May 4, 2018 1.22 pm
This story is over 66 months old
Martin Hill: 'Brexit opportunity for farmers'
Lincolnshire County Council leader weighs in.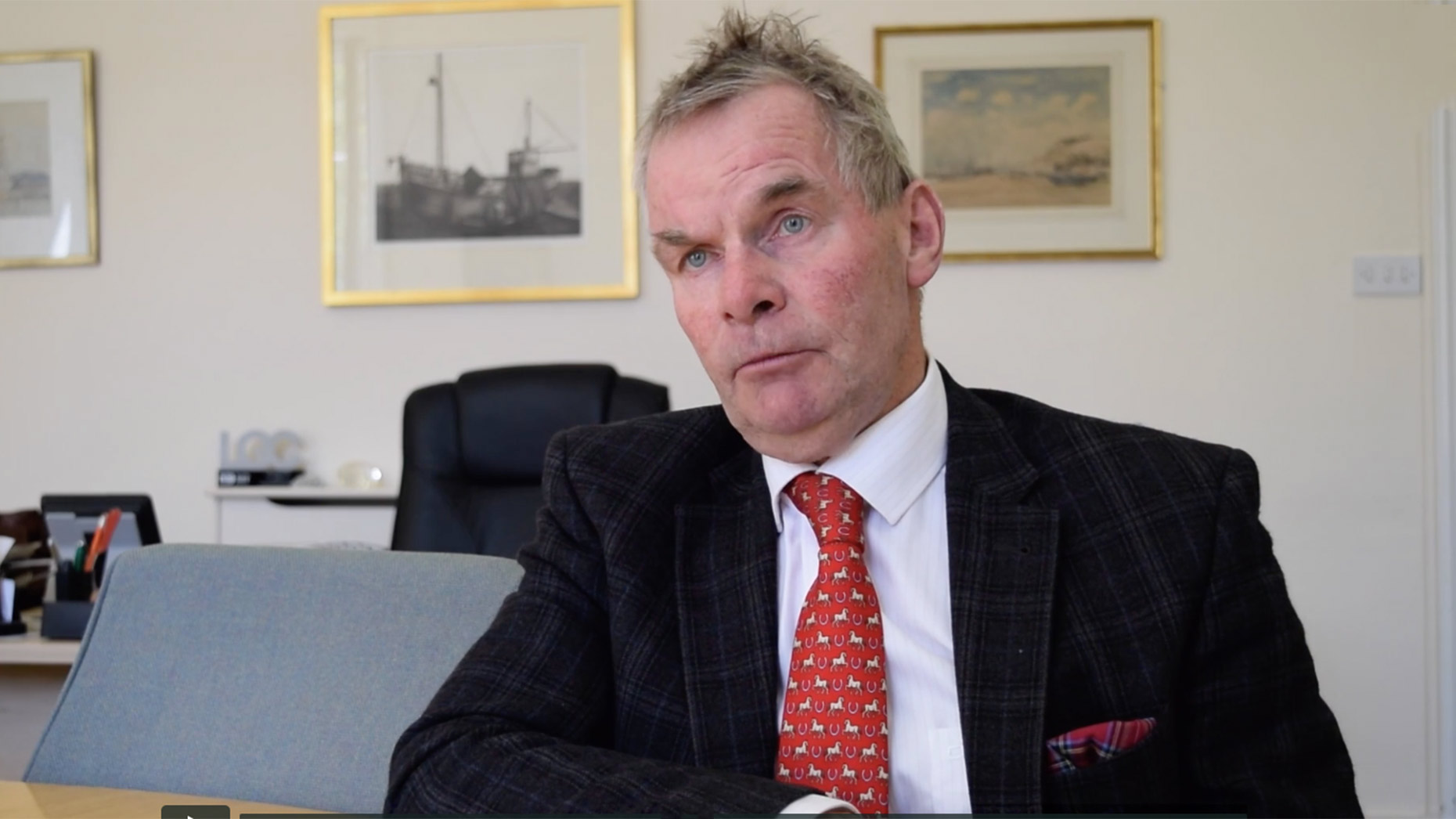 Lincolnshire County Council leader Martin Hill has optimistically entered the debate on plans for the British agriculture industry after the UK leaves the European Union.
The Department for Environment, Food and Rural Affairs is currently consulting on proposals for future farming policies in England.
Proposals include a new Environmental Land Management (ELM) scheme to replace the EU's direct subsidy payments based on land ownership and animal health and welfare standards.
Councillor Hill spoke at a consultation event on plans to replace the EU's Common Agricultural Policy.
He said policies would have a major impact on the county, home to 20,000 acres of farming land.
He added that plans would be important "because of the current European farm subsidies and the associated business rates, any changes are likely to have a financial impact."
Martin Hill said: "We see Brexit as an opportunity for finding a fresh approach to agriculture, one that works better for British farmers.
"A thriving farming sector is essential for the future prosperity of our county and the country as a whole.
"Of course, farming is not just of economic importance – it also plays a vital role in protecting our historic landscapes and environment.
"Many years ago, the county council established the Lincolnshire Forum for Agriculture and Horticulture, to ensure our local agricultural sector has a strong voice.
"This forum has helped shape our response to this consultation, and we would like national government to pay equally close attention to their views.
"One thing that has become apparent through our conversations with local farmers is that there is a need for strong, stable markets for their products and a supply of skilled labour to allow them to realise their business plans.
"That means we must ensure our farmers are not undermined by future trade deals that permit imports of food produced with lower welfare or environmental standards.
"And our focus shouldn't solely be on agriculture – we need to create a strong policy link with other vital areas, such as food production, energy and landscape.
"A key example is the need to promote the food sector as a career choice, ensuring the development of skills and knowledge in that area.
"We must also remember that the impact this sector has on the economy is much wider than just farming, fishing and food processing.
"There are many other areas, such as logistics, packaging and professional services, that are dependent on the food chain for much of their livelihood.
"Perhaps most importantly, it should not be seen simply as a 'rural issue'.
"Even in Greater Lincolnshire, a predominately rural area, over 70% of food businesses are located in areas classed as 'urban'.
"Businesses operating in rural communities need access to the same facilities as businesses operating in towns and cities.
"Poor mobile phone and broadband coverage is simply not acceptable in 2018. This technology is vital for all rural businesses to thrive in the future.
"So we advocate a more rounded approach, considering all issues from field to fork.
"That's the best way to ensure we achieve a strong Brexit for both Lincolnshire's rural communities and the UK as a whole."