May 15, 2018 4.57 pm
This story is over 65 months old
Veteran marks A46 Lancaster memorial take-off
On Freedom's Wings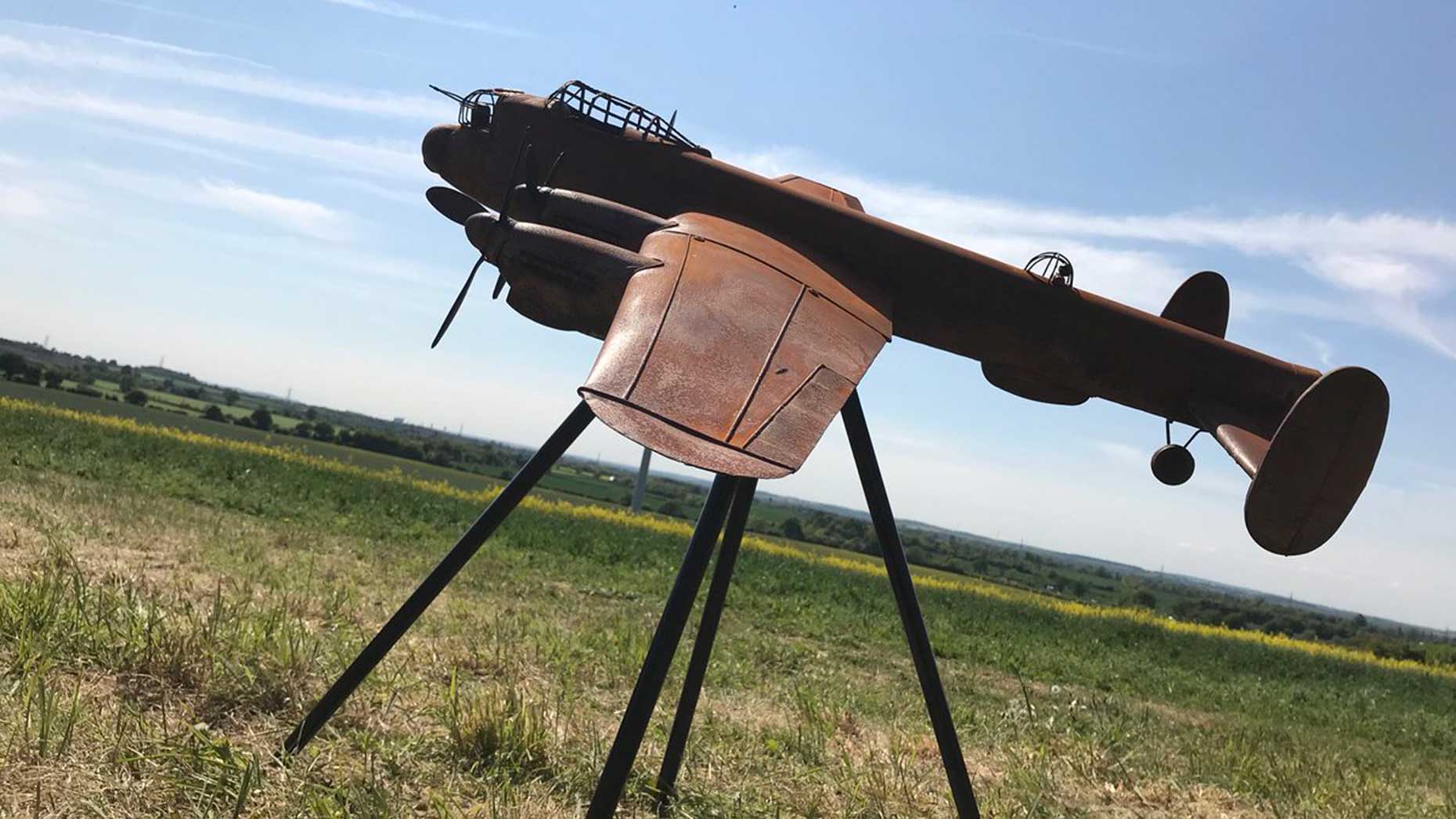 Britain's last surviving Dambuster, George 'Johnny' Johnson, marked the start of work to build a giant Lancaster sculpture on the A46 near Lincoln.
The full-size art installation will be on land at Brills Farm just off the A46 in Norton Disney.
Over 30,000 drivers a day would pass the monument to Bomber Command.
The structure will be named 'On Freedom's Wings' and will appear to be in flight on the horizon, heading 'home' to the former RAF base at nearby Swinderby Airfield.
Ken Sadler, trustee of the Bomber Gateway Trust, said: "The sculpture will be covered in poppies for two-weeks in November.
"But the quarter of a mile stretch of meadow that we have proposed will have poppies planted in it.
"The idea is that when you look at it with a blue sky it looks as though it is taking off."