Another Lincoln memorial wing vandalised
Here we go again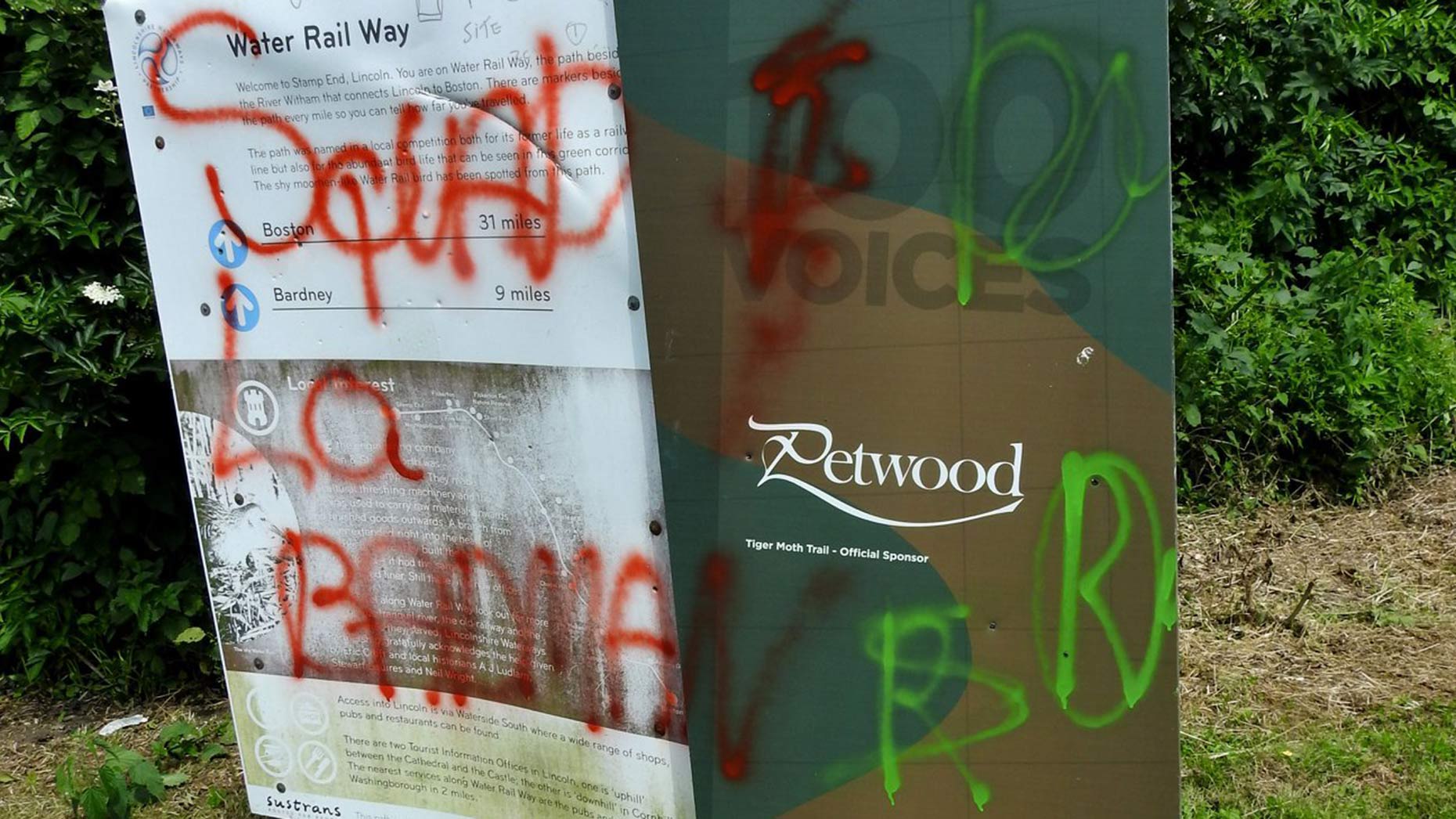 The RAF 100 Voices memorial wing on Stamp End has been vandalised with graffiti, and some residents have branded the culprits as "mindless morons."
A memorial wing from the 100 Voices trail has been covered in graffiti in an act of vandalism.
Ken Haw spotted the damaged wing on Stamp End and posted a picture to the "You're probably from Lincoln if" Facebook page, where many people reacted to the vandalism.
"Why do they have to ruin things?" asked Alison Brown, "they have no respect for people's things and they don't have respect for themselves. They are scum of the earth. Now some[one] has to take time to clean it."
Maria Lea said the culprits "don't realise what our predecessors did for us. If anyone knows who did this then please report them immediately. This is shocking behaviour and I hope that the person/people responsible for such behaviour are put to justice."
As previously reported, another wing on the West Common was knocked down and trashed earlier this week for a second time.
The memorial wing on the South Common was also previously damaged by what appeared to be horses.
Lincoln BIG are looking into the vandalised sign and are hoping to replace it as soon as possible.