Car smashes through wall in Gainsborough
Residents in shock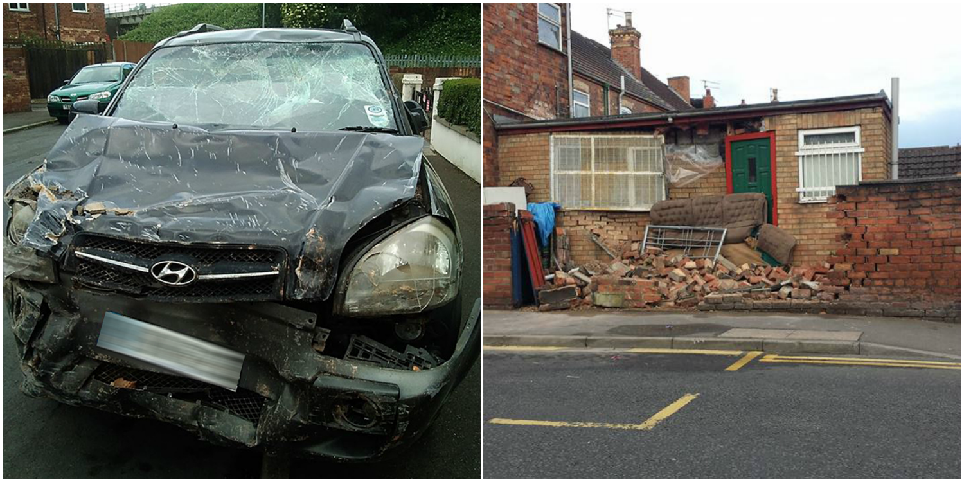 Gainsborough residents are in shock after man drove his car through a wall and into a house.
At around 9:30pm last night, a Black Hyundai collided with a wall on Ashcroft Road causing structural damage in the process.
No arrests have been made at the time of publishing.
Pictures posted to the Facebook group Connecting Gainsborough show the full extend of the damage.
Remarkably, the driver only suffered minor injuries and nobody else was hurt.
A friend of the driver spoke to Lincolnshire Reporter and said the driver took ill at the wheel and that he passed a police breathalyser test shortly after the incident.