June 15, 2018 9.43 am
This story is over 64 months old
Council bullish over Grantham bypass amid objections
Compulsory purchase order incoming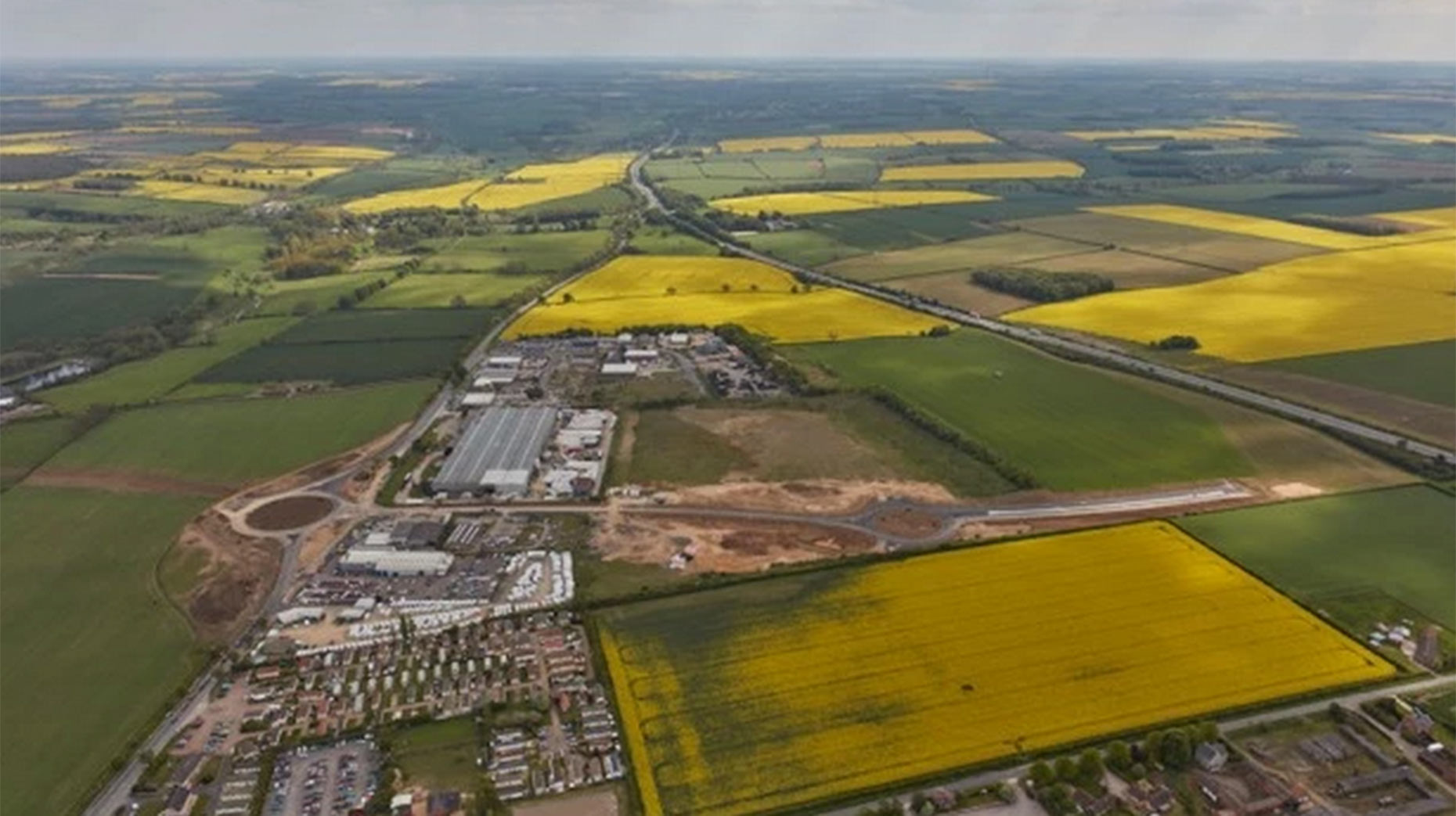 The Grantham Southern Relief Road will still be built despite some objections from various companies, councillors insist.
Network Rail and Western Power Distribution are among those opposed to the plans.
As previously reported, Lincolnshire County Council's executive gave officers the go-ahead to pursue the necessary legal orders and land acquisitions for the project at the beginning of January.
The £81 million project will join the B1174 to the A1 via a grade-separated junction.
The relief road will link the A52 at Somerby Hill to the A1, which should reduce congestion in Grantham town centre.
Legal orders
Lincolnshire County Council has received feedback from the Department for Transport after the promotion of legal orders for the new road.
The council has now published and submitted a statement of case as an official response to the DfT.
The legal orders for Grantham Southern Relief Road include:
Compulsory Purchase Order (CPO) to acquire outstanding plots of land, if necessary, to enable the relief road to be built

Side Roads Order to maintain access to all land and property directly affected by the scheme by improving/stopping up existing highways, as well as constructing new highway links into the new road

Slip Roads Order to enable an all-movement junction to be created at the relief road's connection with the A1
Objections
The objections to the legal orders include:
Network Rail – affected land, width size of the easement, details of CPO, access rights to new access track and potential additional easements

Zurich – justification and use of compulsory purchase order

Western Power Distribution – protection of interests in vicinity of the scheme

Grantham Motor Company – site access, position of transporter layby and stopping up proposal
Councillor Richard Davies said: "To prevent these objections leading to a public inquiry later this year, we are actively engaging with the objectors in hopes of addressing their concerns and having the objections withdrawn so that the start of construction for the rest of the scheme isn't delayed into 2019.
"However, this will rely heavily on third parties being open to negotiations and fully supporting the project.
"Regardless of the objections and the possibility of a public inquiry, the Grantham Southern Relief Road will be built.
"The scheme has already made good progress. Not only were the B1174 and Tollmache Road roundabouts finished in 2016, but archaeological works across the entire site are now complete –uncovering even more insight into what Grantham was like thousands of years ago.
"We're continuing to do everything we can on site so that we can hit the ground running once this long, but necessary, legal process is complete. For example, next month, we'll be carrying out ecological works and clearing hedges on site alongside working to get these objections withdrawn."