Grantham southern relief road objections 'unacceptable'
He can't guarantee a public enquiry can be avoided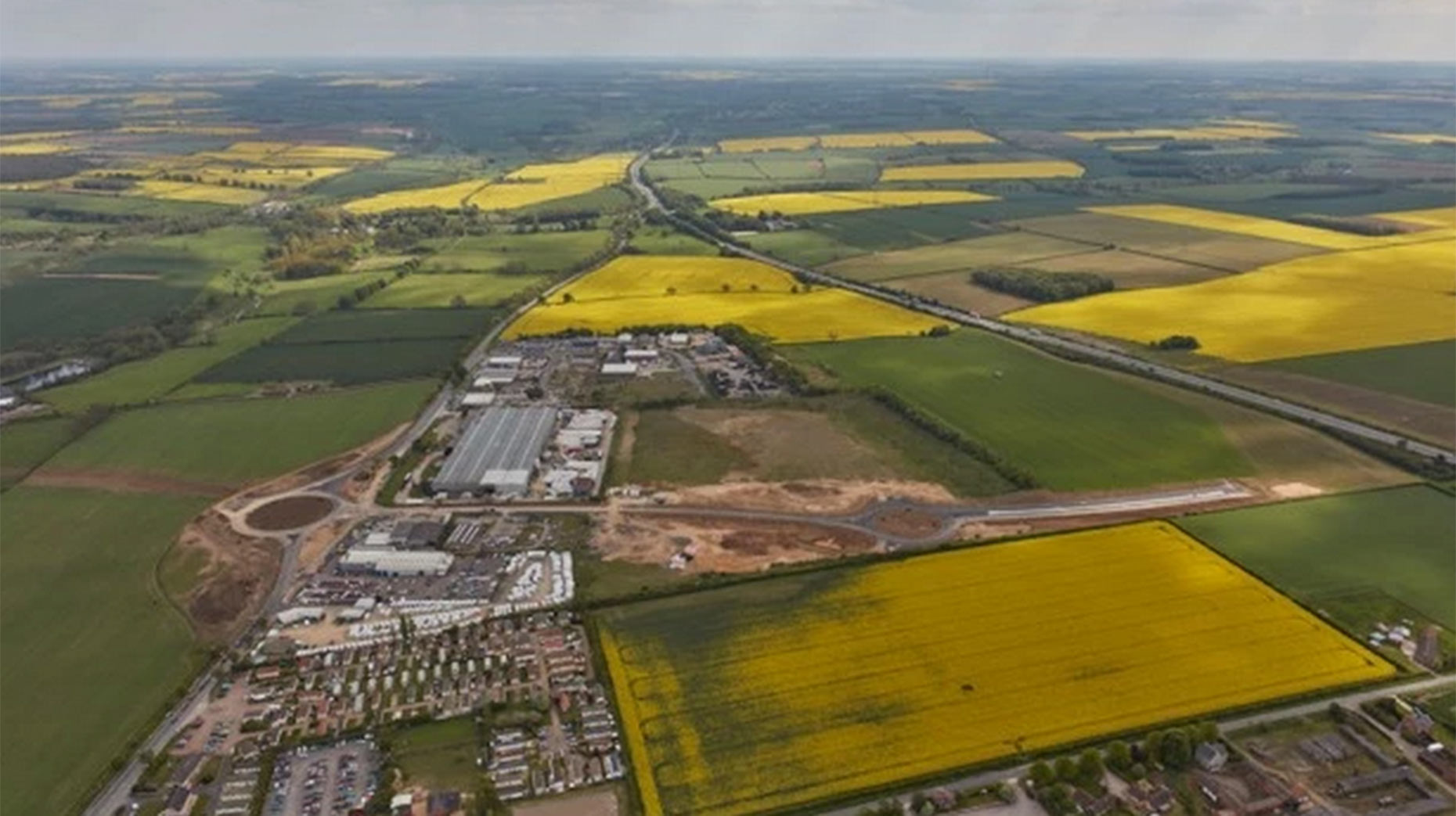 Objections to the Grantham Southern Relief Road project have been described as "unacceptable" and "not good enough" by a senior county councillor.
Councillor Richard Davies, executive councillor for highways, said that while he could not guarantee that the objections will not lead to a public enquiry, he was confident the road will still be built.
The £81 million project will join the B1174 to the A1 via a grade-separated junction.
The relief road will link the A52 at Somerby Hill to the A1, which should reduce congestion in Grantham town centre.
But Network Rail and Western Power Distribution among other bodes have objected to the plans following county councillors granting permission for legal orders and land acquisitions in January.
The objections to the legal orders include:
Network Rail – affected land, width size of the easement, details of CPO, access rights to new access track and potential additional easements
Zurich – justification and use of compulsory purchase order
Western Power Distribution – protection of interests in vicinity of the scheme
Grantham Motor Company – site access, position of transporter layby and stopping up proposal
Councillor Davies said that the council is discussing the objections with the bodies but added that it was still frustrating.
"It's not right that nationally controlled infrastructure companies like Network Rail and Highways England are able to frustrate building a road in this way," he said.
"The reality is that none of what we are talking about doing is a surprise.
"We have literally being talking to them for years in face to face meetings as well as project team meetings.
"I'm afraid it's not good enough for areas of taxpayer funded services to frustrate something that everybody agrees is so desperately needed."
He added that a public enquiry would not be an ideal situation for the project but it would not delay building the relief road.
It is expected that an enquiry would be called towards the end of the year, should it be required.
Councillor Davies said he could not guarantee that the county council will avoid such a situation.
"I could not guarantee that we will avoid the enquiry," he said.
"I am confident that it's not going to stop the road being build, which for the people of south Lincolnshire and Grantham in particular is absolutely the key issue."
Also from Councillor Davies: