What is happening at the Jack Wills building?
It's a listed building, so contractors had a bit of a challenge on their hands.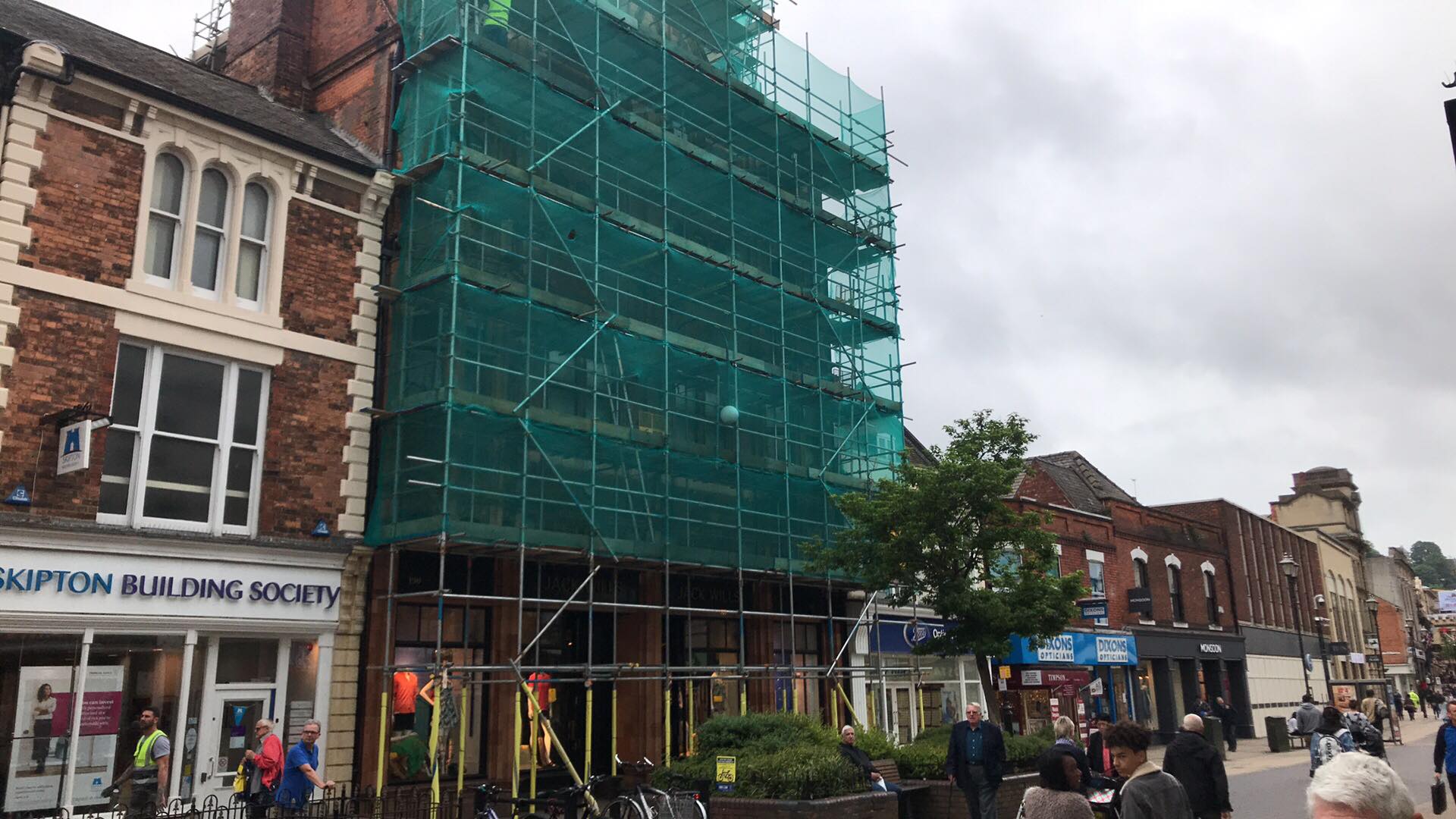 The Jack Wills store has been cloaked in scaffolding as workers restore the listed building – but don't worry, the shop is open as normal.
Workers have been making some minor cosmetic improvements – including the painting of windows.
Staff say that the works will be finished by the end of the week and the scaffolding will be coming down soon.
As the building was listed as grade two in 1973 for its special architectural or historic interest, the new owners have to jump through a few hoops to make any improvements.
The former site of Peacock and Wilson's Bank opened over a century ago in 1896 and was designed by architect William Watkins in a Flemish Gothic style.