Lincoln MP goads council over 'crater pothole'
She's asking for it to be fixed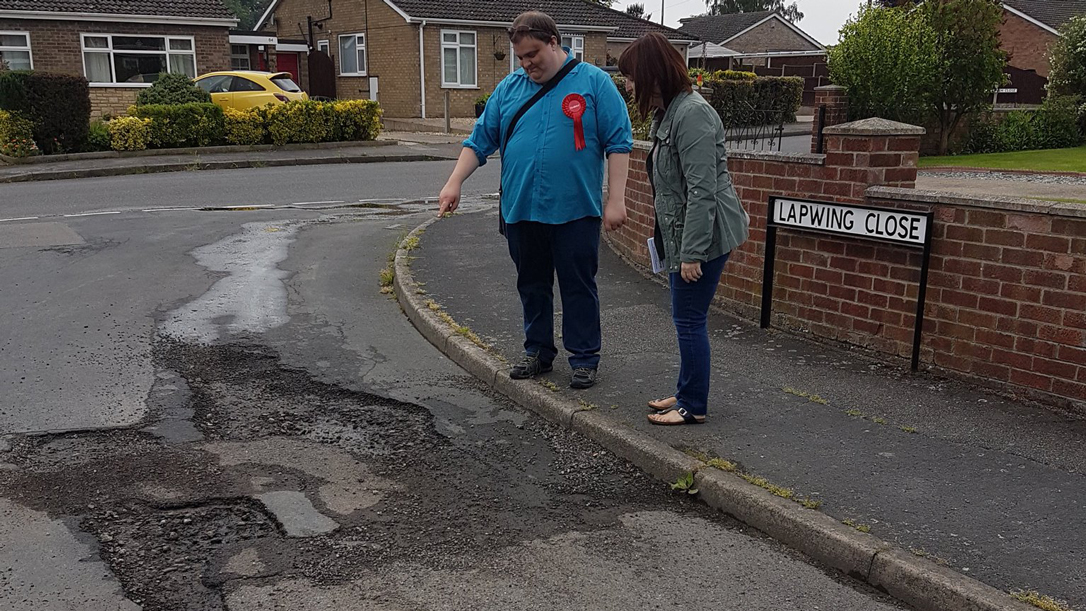 Lincoln MP Karen Lee has goaded Lincolnshire County Council over a pothole some residents have described as a 'crater'.
The MP posted a photo on Twitter of herself and Labour by-election candidate Matthew Newman posing with the "dangerous pothole" on Lapwing Close, Skellingthorpe asking Richard Davies and the County Council when it would be fixed.
Karen Lee MP wrote: "I contacted Richard Davies about this dangerous pothole in Skellingthorpe a couple of weeks ago and residents have too, so when are Lincolnshire County Council going to mend it?
"They say they spend loads on mending potholes, so when will this happen?
"Do we have to wait for an accident to happen?"
Locals were quick to reply with support, with many pointing out other potholes that have yet to be fixed.
Clive Prachett said: "State of roads shocking. Needs sorting before someone is killed."
Phil Anderson said: "Pothole is being generous, more like a crater."
Jamie Thompson said: "There are some huge, very deep potholes on black lane between Skellingthorpe and Eagle.
"Really dangerous to both drivers and cyclists. Everything I've reported thus far has been ignored though."
Cllr Richard Davies, Executive Member for Highways, said: "We are aware of the pothole on Lapwing Close, and are arranging for the necessary repairs.
"I think everyone is well aware of the large number of potholes that have resulted from the severe winter weather.
"And I think most people understand that we need to prioritise the potholes on our busiest roads, which does mean it can take time for us to get to quieter residential roads like this.
"However, now the weather is improving, we're beginning to catch up with the backlog.
"We've also brought in three additional teams to help deal with the extra workload, so I expect the number of monthly repairs to increase considerably.
"One thing I would ask is that people who wish to alert us to potholes, like Karen, use our online system at www.lincolnshire.gov.uk/faultreporting .
"That's the quickest and easiest way to bring them to our attention, and will ensure they are dealt with as soon as possible."