Stranded couple rescued from Cleethorpes beach
The couple were brought back to shore uninjured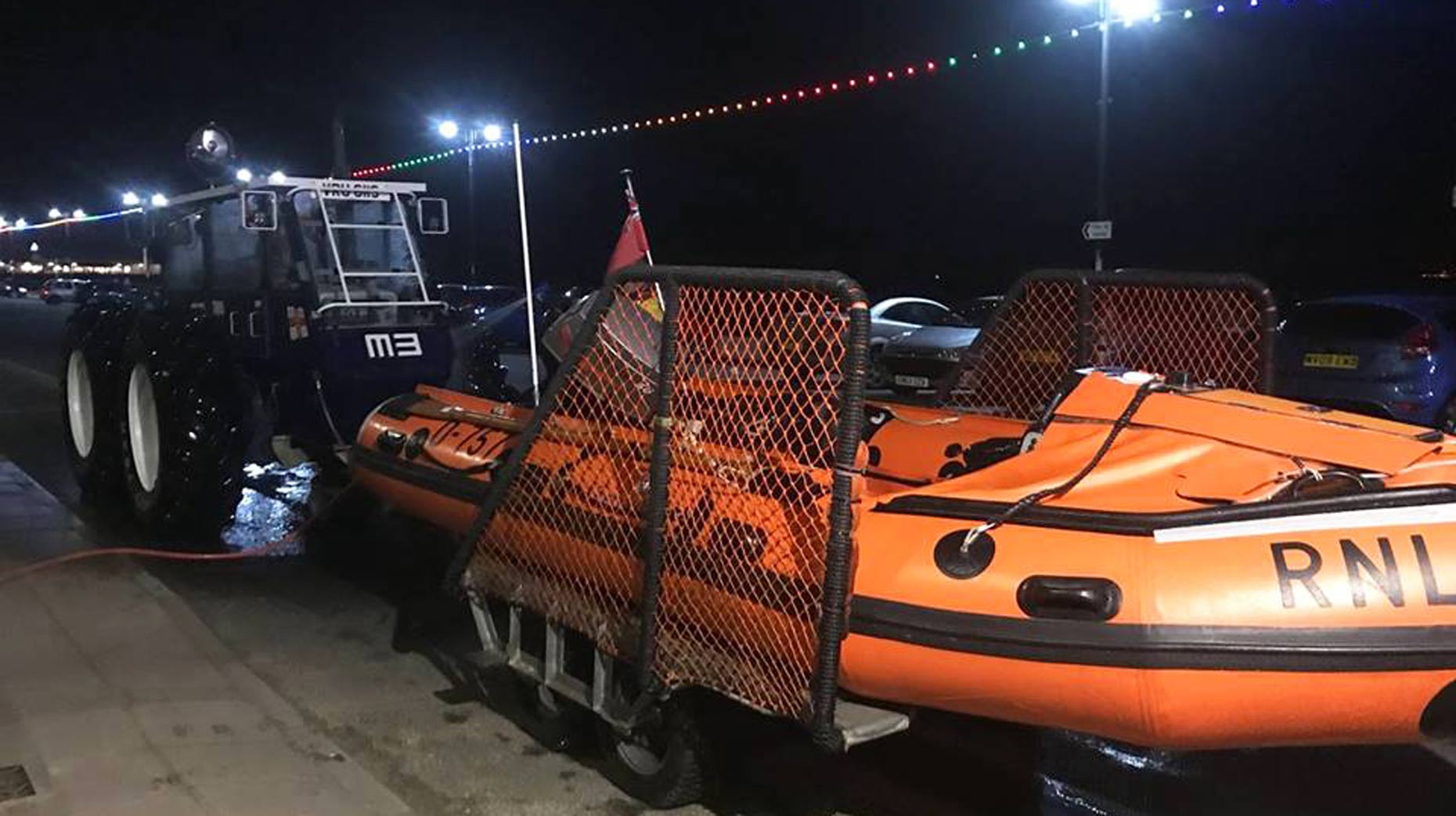 A couple in their 20s were rescued after being stranded on a sandbank off Cleethorpes beach on Thursday night.
The incident near the Cleethorpes Leisure Centre on Kingsway was reported to the Cleethorpes branch of the Royal National Lifeboat Institution (RNLI) at 11.14pm on Thursday, June 21.
RNLI Cleethorpes worked with Cleethorpes Coastguard to swiftly locate the casualties and bring them back ashore on the lifeboat uninjured.
The couple were treated by the ambulance service on scene before being taken back to their car by Humberside Police.
Volunteer crew member and lifeboat press officer at the RNLI, Matthew McNally, was part of the rescue team at the scene.
He confirmed to Lincolnshire Reporter that the stranded couple used a torch from their phones to show their location to the coastguard.
Matthew, who has worked for the charity for five years, said: "They were up to their ankles in mud and we got the lifeboat as close as we could. Two of us got them onto the boat and back onto shore.
"We get quite a few of these incidents in Cleethorpes, it's the nature of the beach so to us it's quite routine, but it can be a dangerous situation.
"They did the right thing dialling 999 and asking for the coastguard, it was crucial, otherwise it could have been a different outcome.
"The couple were very grateful for the assistance.
"We tend to respond to around 50 call outs a year, five or so are people cut off by the tide."
A spokesperson for EMAS said: "We sent a double crewed ambulance and worked closely on scene with Humberside Police and the Coastguard. Two patients were treated at the scene."
A spokesperson for Humberside Fire & Rescue said an officer was sent to assess the situation, but no hands-on assistance was needed as it was already under control by the coastguard, ambulance service and police.