Senior councillors support streetlight review recommendations
The report will include a crime study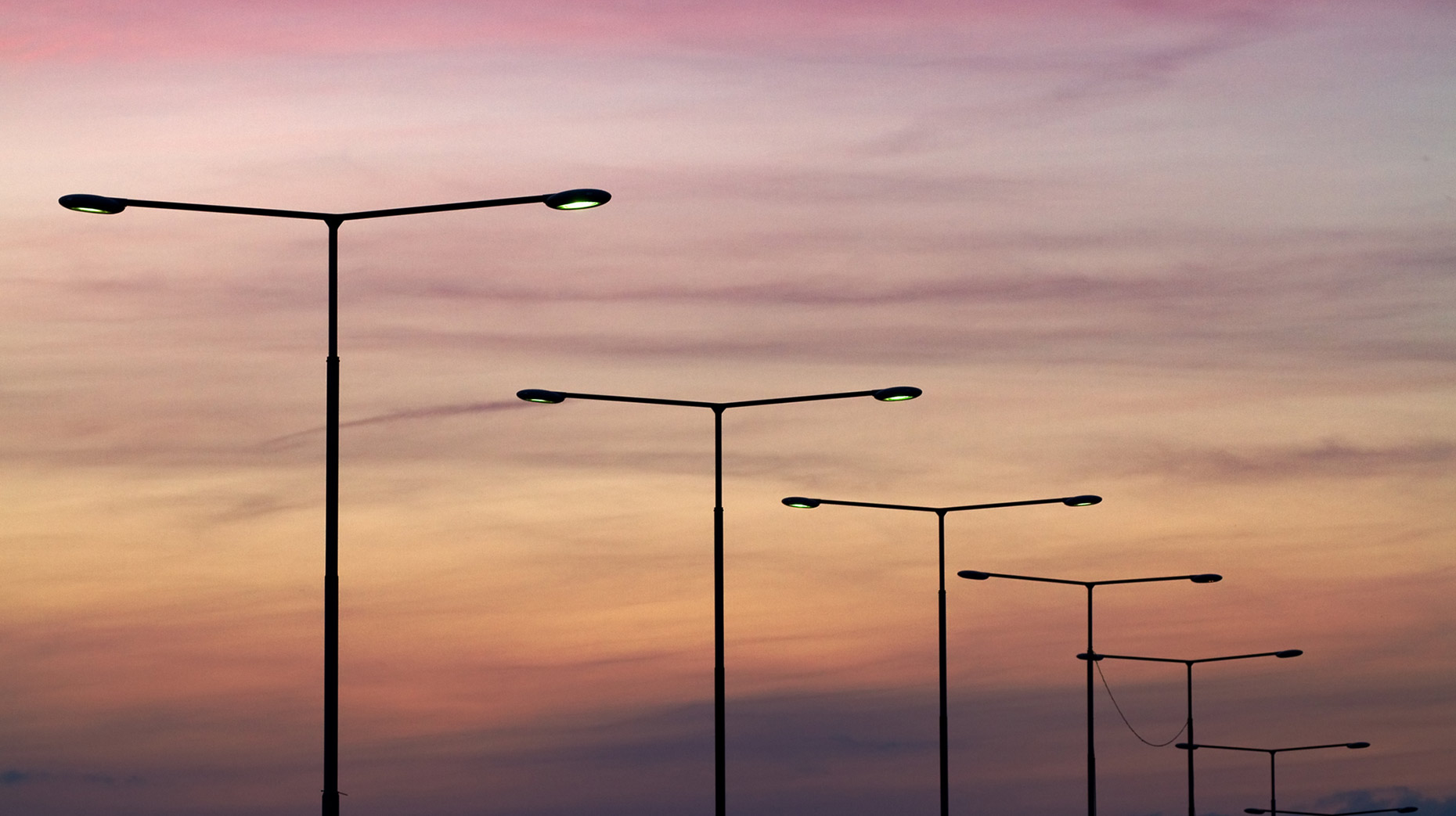 Senior county councillors have supported recommendations for new strategies to measure the impact of Lincolnshire County Council's streetlight switch-off across the county.
The authority took the controversial decision to turn off 68,000 streetlights for part of the night in 2016 in order to save £1.7 million a year.
The system means the lights are turned off between midnight (and as early as 10pm in some areas) until dawn.
Now, members of the county council's executive have voted to support the five recommendations presented in a review which was carried out as a result of the switch-off.
A scrutiny panel made up of county councillors from across Lincolnshire was tasked with reviewing the impact of the policy.
The five recommendations included in the report are:
That Lincolnshire Police reviews and updates a street lighting crime data report on an annual basis for consideration by the county council's Public Protection and Communities Scrutiny Committee.
That Lincolnshire Road Safety Partnership ensures data regarding street lighting levels is captured and reported as part of any analysis of road safety and collisions. This data would then be considered on an annual basis by the Public Protection and Communities Scrutiny Committee.
That the county council's Executive considers agreeing on a list of exemption sites and including an additional exemption for community public access defibrillator sites where requested by local communities.
That a communications and action plan is created to reassure the public and address fears about an increase in crime following the switch-off.
That the county council considers developing an appropriate protocol to enable local communities to financially support street lighting to be upgraded to LED and reinstated to full night operation on request as part of routine maintenance.
Councillor Richard Davies, Executive Councillor for Highways, Transport and IT, said that the authority needs to be better at explaining the policy to the public.
"I think one of the things that we do need to do better is make sure that people are clear about what is happening," he said.
"But also to understand that just because between the hours of midnight and six o'clock your streetlights are switched off, that does not make it anymore dangerous than what it was previously."
He added that the county council will now look to put a response together on how the authority will address some of the recommendations in the review, such as working more closely with Lincolnshire Police.
Meanwhile, Boston and Skegness MP, Matt Warman, said that the report strikes a balance between scrutinising the council's policy and the need to save money on streetlights.
He said: "I think it's sensible for the report to say is the policy that the county council implement a while ago perfect? No I don't think it is.
"But is the idea that it is the best use of taxpayers money to be lighting where there is literally nobody out and very unlikely to be anyone out the best way we can spend that money? I don't think it is.
"But I think it's a balance and I think we will get to a slightly better place than we are now."
He added that some residents in his constituency have raised concerns about the policy, particularly from shift workers starting early shifts.