June 14, 2018 10.01 am
This story is over 65 months old
Strong objections to Grimsby football pitches plan
Concerns over parking and light pollution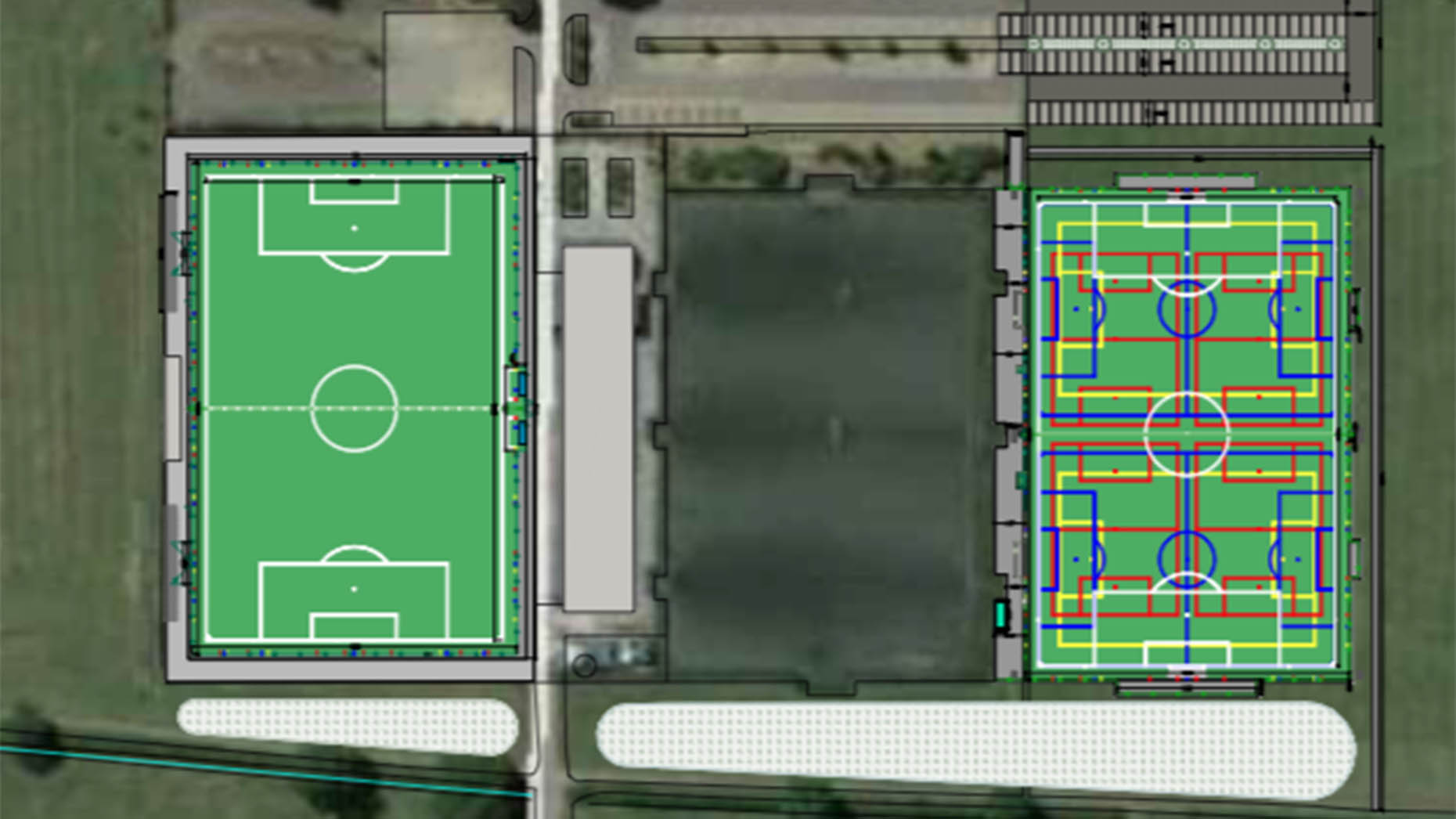 Councillors in North East Lincolnshire have been recommended to approve two new football pitches in Grimsby despite strong objections from the local parish council.
The proposals would see the artificial grass pitches set up at the Bradley Football Development Centre on Bradley Road.
Permission is also being sought for a floodlight system for one of the pitches as well as the upgrading of the current lighting facilities.
North East Lincolnshire Council have submitted the plans which would also create an additional 120 car parking spaces.
Members of the authority's planning committee will consider the application at a meeting on June 20.
The council's planning officers have recommended that the application is approved.
But Bradley Parish Council called an extraordinary meeting to discuss the plans in February in which members voted to strongly object to the application.
In a letter to North East Lincolnshire Council, Val Turner, chair of the parish council, said that increased traffic would cause problems in the area.
She said: "The traffic congestion this increased usage will cause will be immense and extremely dangerous, particularly as there are multiple traffic and parking problems at the moment.
"The extra parking suggested on this planning application along with 'suggested' timetables for matches will be of no benefit.
"The proposed increased pitch usage against the proposed increased parking does not evaluate, especially with the parking issues , verge parking etc as it stands now."
The parish council added that the plans would also bring increased noise and light pollution.
But North East Lincolnshire Council said in a report that the plans will help to improve the current facilities.
They said: "The proposal provides enhanced facilities for a well established recreational facility that would provide health and well-being benefits for the residents of North East Lincolnshire.
"Technical reports have been secured to specifically address some of the concerns raised by local residents.
"All representations received have been fully considered and taken into account."