June 4, 2018 12.52 pm
This story is over 64 months old
Three month uphill Lincoln drainage scheme
New drainage system and resurfaced roads.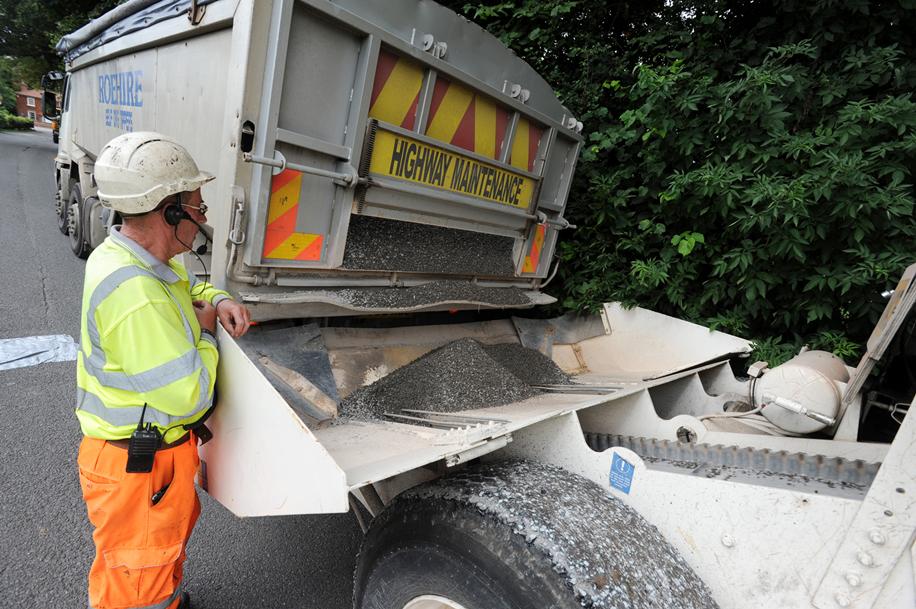 Councillors are next week expected to sign off a £945,000 investment to fix the drainage system and crumbling roads in the Bunkers Hill area.
The project, which is estimated to take three-months, would include the installation of a new drainage system and resurfacing of surrounding roads, which Lincolnshire County Council says have reached the end of their usable life.
The proposals will be discussed at a meeting of the county council's Highways and Transport Scrutiny Committee on Monday 11 June, with final approval to be given by executive councillors at a later date.
If the scheme goes ahead it will start in July and last through September, in which time drivers can expect a mix of two-way traffic lights during the day and road closures overnight.
Councillor Richard Davies, executive member for highways, said: "The existing drainage system on Bunkers Hill is in need of repair. As a result, we're planning to install a new drainage system to provide increased flood protection and prevent water damage to properties in the area.
"As part of the scheme, a new carrier drain will be installed with new gullies and connections to ensure water is properly drained away.
"When complete, this scheme will make a huge difference for those living on Bunkers Hill."
Alongside fixes to the drainage, a 550m stretch of Bunkers Hill, from near the Lincolnshire Poacher pub to the A158 Wragby Road roundabout, will be resurfaced. A 60m length of Hawthorn Road adjacent to Bunkers Hill will also be reconstructed during the works.
Councillor Davies added: "As part of the project, we also plan to reconstruct a section of Bunkers Hill's carriageway – work which was originally planned for 2021. We've moved this forward because combining the resurfacing with the drainage repairs will mean less disruption for residents in the future.
"When complete, this work will tie in seamlessly with the new surfacing being laid as part of the Wragby Road improvement project, hugely improving what is one of Lincoln's busiest areas."
Under the plans, money for the surfacing element of the scheme will come from the council's 'primary route network' resurfacing budget, and the drainage element will be funded by a range of sources, including the Environment Agency, Anglian Water and county council.
Uphill works
The project will be an additional series of disruptions to the ongoing project on Wragby Road to widen the junction with Outer Circle Road and lengthen lanes.
The Wragby Road project is ongoing until August and has recently entered into a phase of nighttime resurfacing works and signed diversions.