Volunteers step up to recover overgrown commuter link
Six volunteers went out for four hours each morning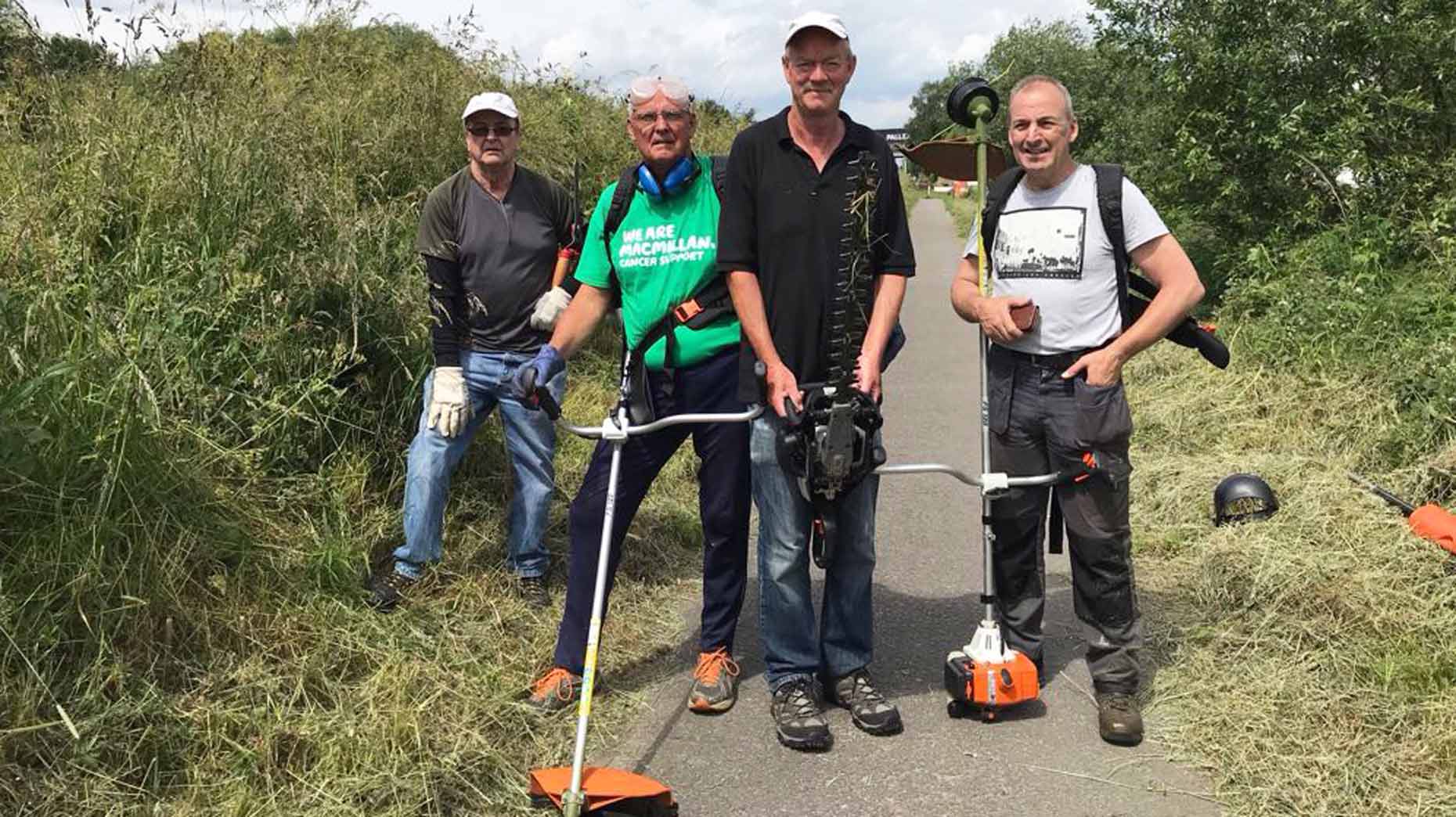 A team of volunteers decided to begin to clear an overgrown Lincoln foot and cycle path themselves, rather than wait up to 12 weeks for their council.
The team from the National Grid Retirees Association gave up their weekend to cut back some of the overgrown grass on a local cycle path to help commuters who were no longer able to use the route.
As previously reported, Lincoln commuter Sue Taylor was frustrated by the overgrown grass cutting off her route to work on the cycle path between Saxilby and Lincoln.
She said the route from Pyewipe Inn pub all the way past Burton Waters and up to where the cycle path ends near the A57 was not passable and she was forced to drive in to the city instead.
The volunteers managed to cut back a section closest to the city, but there's still some work to do to open the path up to Saxilby.
Vice chairman of the National Grid Retirees Association John Houtby was among six volunteers working for four hours each morning on June 14 and 15 to clear a section of the path between Carholme Golf Club and the Pyewipe.
He told The Lincolnite when he complained to Lincolnshire County Council in July 2017, it wasn't until the September of that year that he got a letter saying the work had been completed.
After sending another complaint earlier this month and getting a similar response saying the work would be done within 12 weeks, he decided he didn't want to wait that long again.
He said: "We started down by the Pyewipe with three or four strimmers and another cutter. We went up each side and cut it and we also had people keeping an eye on safety and clearing up.
"When I use that stretch there is quite a few trees which overhang, so I have cut a few branches back. It is all looking better now and I often go down and do little bits.
"I have spoken to Chris Marsh at Lincolnshire County Council and showed him the photos and he emailed thanking me for all the hard work.
"The stretch up to Saxilby still needs sorting, it's disgraceful and other areas are bad too."
Chris Miller from Lincolnshire County Council previously told The Lincolnite on June 22 that the grass is due to be cut within the next two weeks.
Other cycle paths are also growing jungle-like:
Hi Jonathan, this is looked after by the Countryside team and is going to be cut back asap (within the next week or so), thanks. If you spot other routes with similar problems you can report them here https://t.co/6hZnEVjD11, thanks.

— Lincs County Council (@LincolnshireCC) June 25, 2018