July 3, 2018 5.48 pm
This story is over 64 months old
Baby Spencer returns to specially adapted home
"We count our lucky stars every day"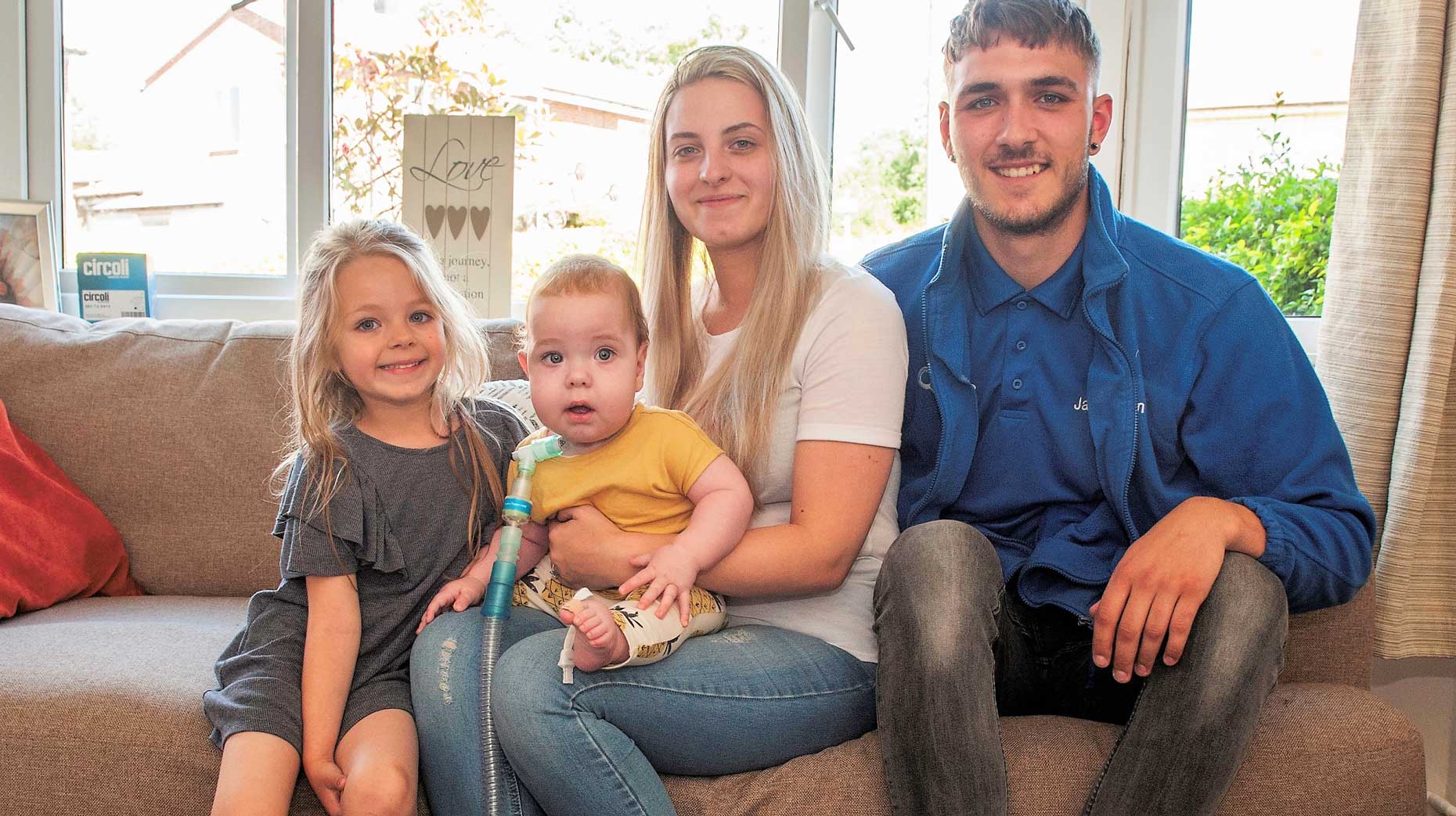 A baby who needs to be on a ventilator 24 hours today has returned to home to his family after South Kesteven District Council helped to specially adapt a house for them.
Spencer's story was told in the BBC Two documentary 'Hospital', which was shown in April.
Nine-month old Spencer Luczak was born with under-developed lungs and spent the first eight months of his life in the Queens Medical Centre in Nottingham.
Spencer was unable to leave the hospital until his family could find somewhere suitable to live as their privately rented flat could no longer fully accommodate their needs.
Spencer became medically stable in February and staff at South Kesteven District Council identified, assessed and approved a suitable council property in Grantham.
The council gave the green light for renovation of the property, which Spencer, his mum Emma Coombes, dad Jason Luck and four-year old sister Sienna moved into at the end of May.
The property needed to be adapted to meet Spencer's needs, which included:
A downstairs bedroom
A downstairs wet room
Floor space between downstairs and upstairs was strengthened in case a lift system is needed in the future
Doors were widened
Kitchen was refitted
Outside ponds were filled in and the garden was gravelled
'We can't fault the area'
Mum Emma said: "We are very lucky. Having a home together has made a real difference.
"SKDC's staff worked with the occupational therapist at the hospital. They had specialists to liaise with us and Gemma Harte and Pippa Bryden to accommodate all these things.
"We put down our favourite areas and this house is ideal all-round. We could never have imagined it would be as close to family and school … it's literally 100%, we can't fault the area. We are very lucky.
"Spencer has come on a lot even in the past couple of weeks we've been here. They said he'd never hold his head up or sit up. He's doing all those things they said he'd never be able to do.
"If anyone had seen him in the first two months of his life, it was touch and go. Every day we did not know what we were walking into. He could have left us on that very first day. Now we count our lucky stars every day."
Dad Jason added: "The house was still like a building site when we first came to see it. Then when we came back to be given the keys, it was fantastic, I was so happy with it. We were just running around inside shouting 'he's coming home!'"
'All the headaches were worth it'
SKDC Senior Project Officer Gemma Harte said: "At times it felt like our very own version of DIY SOS! But all the headaches were worth it knowing the family can finally be together."
Housing Assistant on the project, Pippa Bryden added: "I've never seen smiles on people's faces like I did the day they moved in. For such a young couple they are so appreciative. It had me in tears, it was just wonderful."