England vs Colombia: "One of our hearts will be broken"
Which one of them will be smiling at full-time?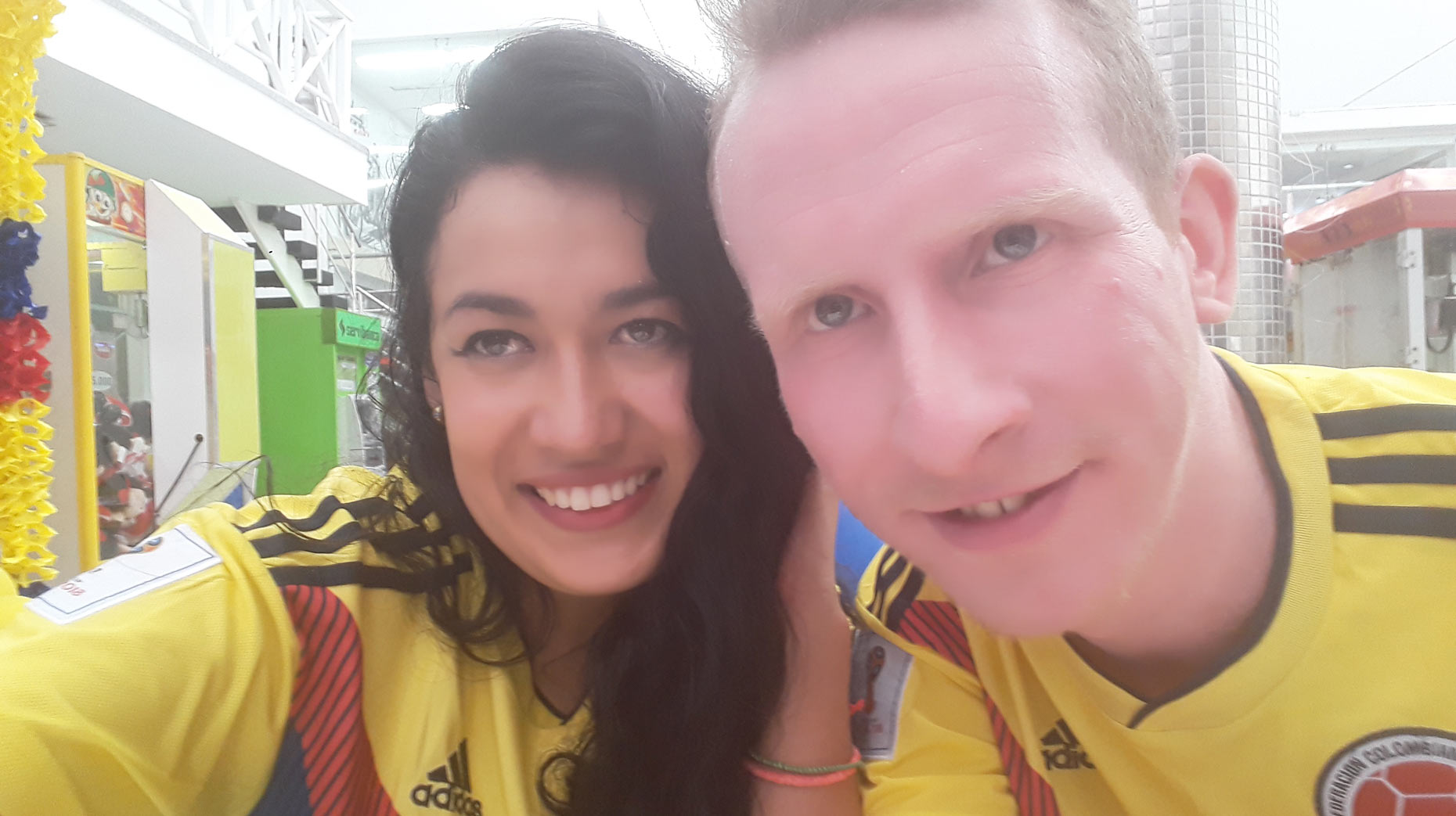 Lincoln-born Dan Jones is ready for an incredible atmosphere in Colombia ahead of Tuesday's World Cup round of 16 clash (7pm kick-off UK time).
The 31-year-old will experience a rivalry most England fans won't encounter during the match, as he lives with his Colombian girlfriend Angelica Pinzon in the country's capital Bogota.
With both supporting opposing nations only one of them will be smiling at the final whistle.
'If England win I'll try to be gracious'
Dan, who works for the British Council as a teacher of English in Colombia, told The Lincolnite: "I think England can win, but I'm not particularly confident, too many years of watching England has left me skeptical!
"Obviously we played well in the first few group games, but I just hope we don't freeze under the pressure of knockout football.
"If England win I'll try to be gracious, I'll have a lot of unhappy students who all seem very confident they can beat us.
"If England lose I'll be unhappy, the big kid comes out in me when we lose but on the other hand it would be great to see Colombia go deep into the competition because the atmosphere would be incredible."
'Everyone will be wearing yellow'
Angelica, 30, is firmly rooting for her native Colombia and she added: "The game is huge for Colombia, everyone will be wearing yellow and will be watching the game, even people in offices will stop working and watch the game.
"Colombia will win, I'm 90% confident — but my happiness won't be complete because one of England or Colombia will have to lose and one of our hearts will be broken
"The house will be difficult on Tuesday because obviously one of us will be sad, I just hope Dan doesn't gloat too much if England win."