Flames "12 feet high" rip through lorry and parked cars
Here's what you need to know about the Lincoln lorry blaze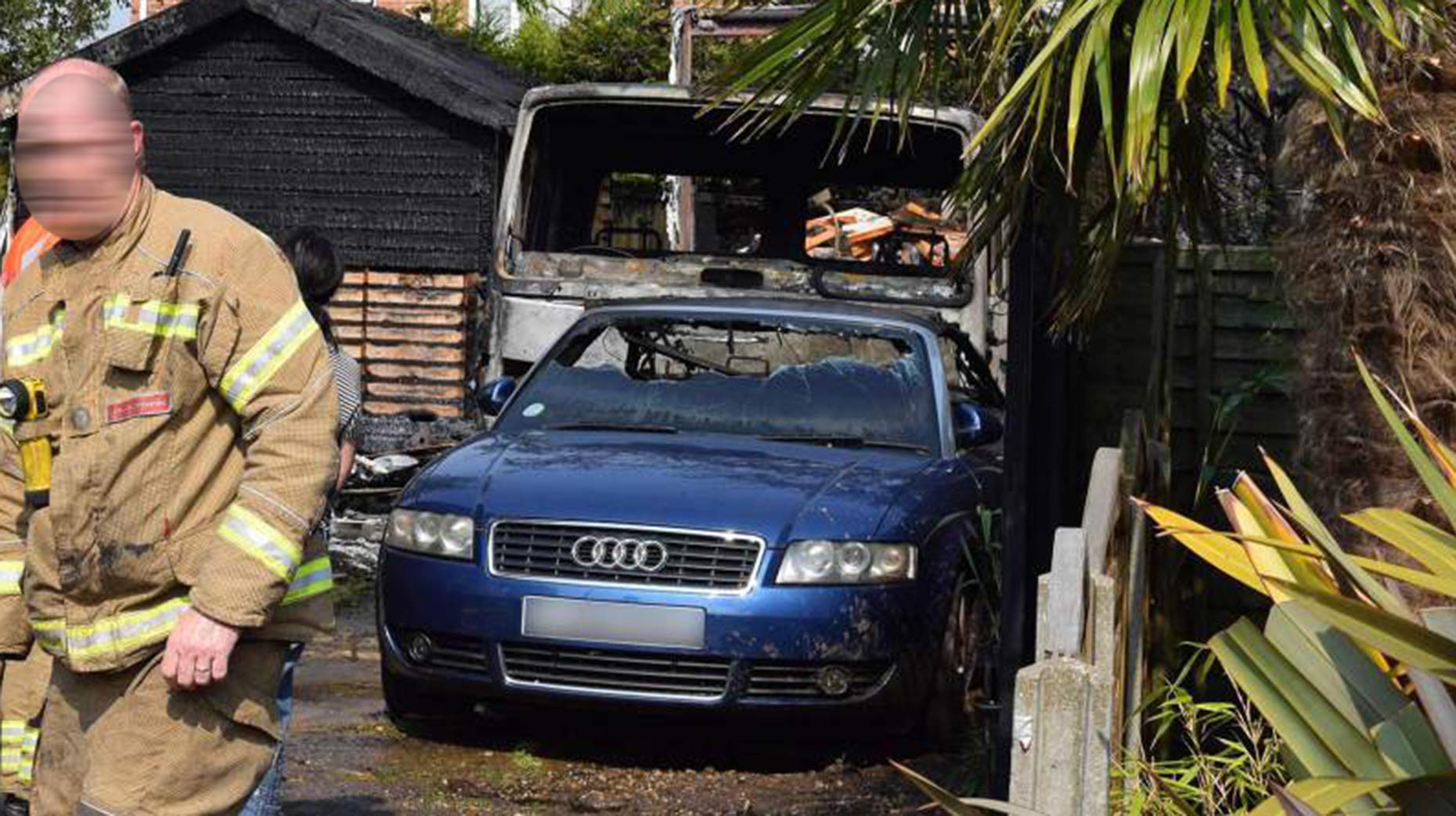 A neighbour told of their shock as they watched a '12 foot' fire rip through vehicles at the bottom of their garden on a Lincoln street.
A lorry parked in the garden of a property on Glentham Close, off Hykeham Road, caught fire on the morning of Friday, July 27 and the blaze spread to a nearby van, car, shed and fencing.
A neighbour, who asked not to be named, told The Lincolnite that the lorry had been there for around ten years.
He said: "I was having a cup of tea and could see something glistening at the bottom of the garden.
"I could see that the flames were around ten or 12 feet high. 
"Then I ran around as quick as I could and my wife called the fire brigade. The woman at the property was trying to get her cars off the drive and the fire brigade turned up."
Lincolnshire Fire and Rescue said they received reports at around 9.28am on Friday, July 27.
The fire and rescue team posted on social media: "If you live close to the area, please keep doors and windows closed. Updates to follow."
A Lincolnshire Fire and Rescue spokesperson also told The Lincolnite: "Reports say numerous vehicles are on fire along with a length of fencing.
"There are no reports of any injuries and the cause is unknown at this time."
09:28 2 crews in attendance with a further 2 crews en-route to Glentham Close, Lincoln to a lorry fire that has spread to a van & car. If you live close to the area please keep doors & windows closed. Updates to follow

— Lincs Fire & Rescue (@LincsFireRescue) July 27, 2018