Heart and sole in kids' shoe shop rebrand
New look independent business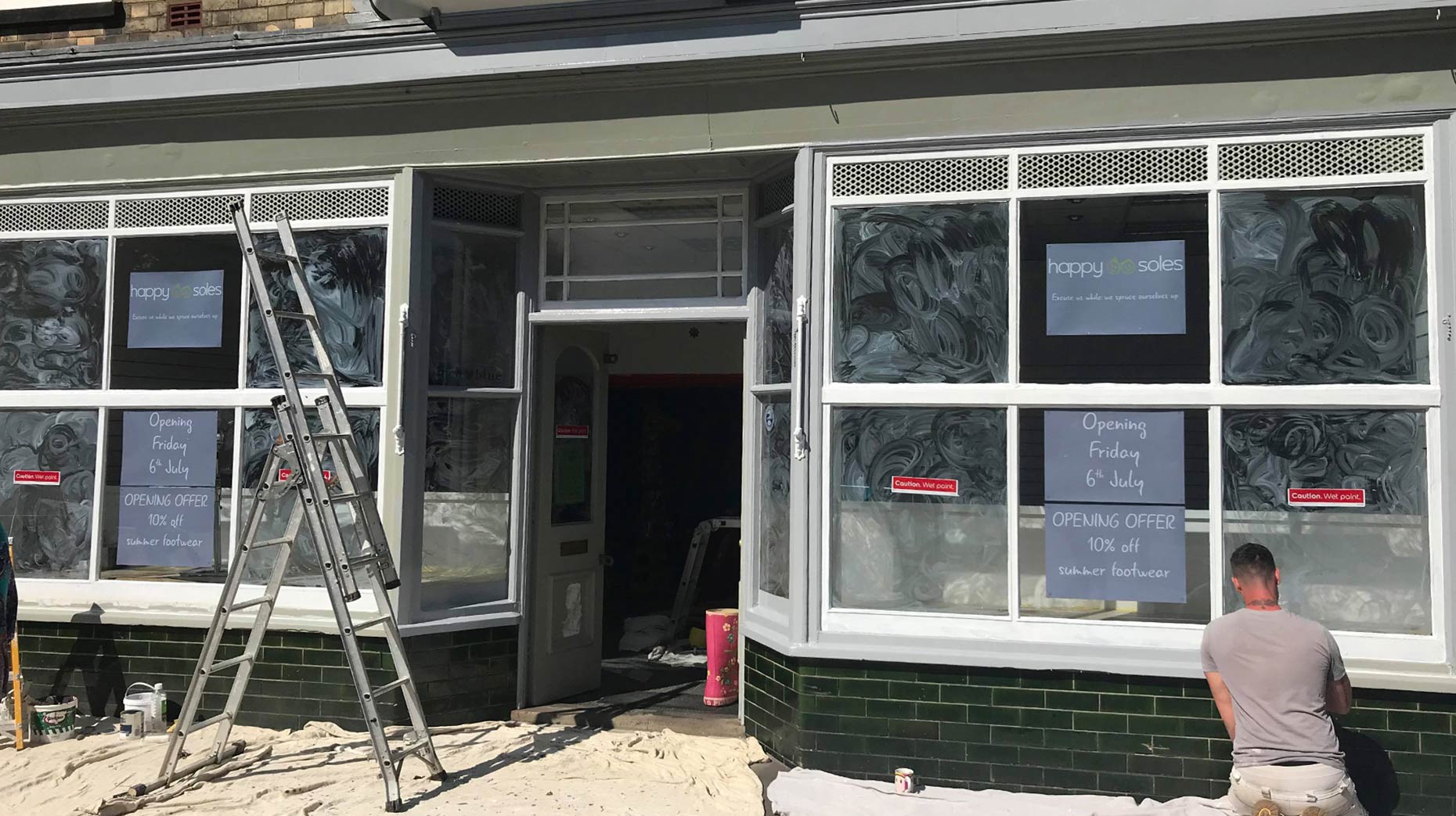 A shop that has sold children's shoes in Lincoln for almost 20 years will reopen this week with a brand new 'sole'.
Klogz, at 11 Newport, closed its doors on July 1 and the keys were handed to new owner Michelle Guest.
Michelle was previously a Lincoln College director and told The Lincolnite the shop was the perfect opportunity to take early retirement and work for herself.
Local contractors have been on site over the last few days and signs revealed the new business will be called Happy Soles.
It will reopen on Friday, July 6 with the same team of staff and many of the sought-after brands loyal customers know and love, Michelle explained.
"It will be a fresh new look with the same quality service and excellent, experienced team. We will continue to sell many of the same brands in sizes from first walkers to 7 adult size for girls and 9 adult size for boys.
"We will also be adding new brands like Froddo to the range.
"It will be a bright new look with a revamped seating area and it has been great working with local companies on the renovation."
The long-standing Newport shop was praised by many when Klogz announced its closure on Facebook.
Charlotte Clarke said: "Always a pleasure to buy children's shoes here. Relaxed and welcoming environment and the best choice of brands in children's shoes."
Jacqui Clinch posted: "My four children have been getting shoes from there and we have always been made to feel comfortable and nothing was ever too much."
Many also paid tribute to former owner Debra Knott.